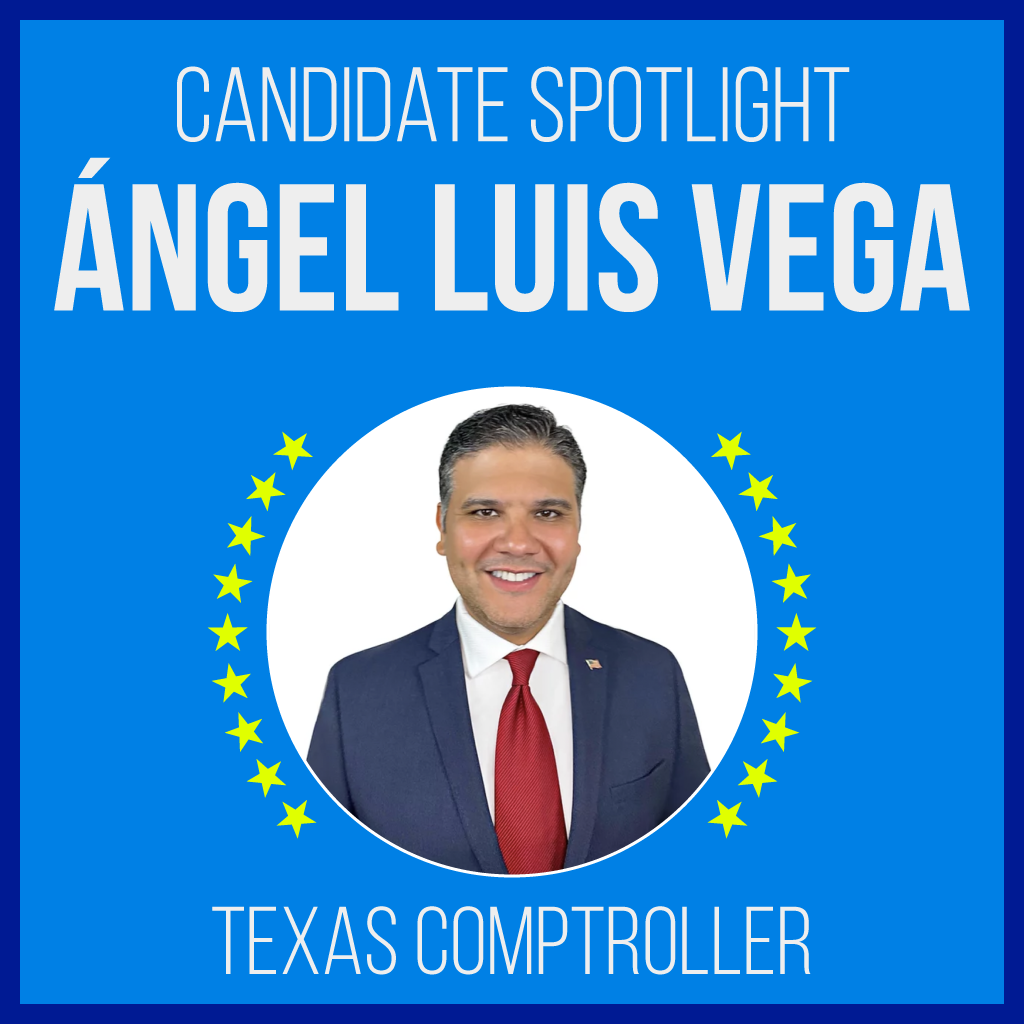 Running for: Texas Comptroller
Why we are promoting Angel:
Ángel Luis Vega was born in San Juan, Puerto Rico, and knows first-hand what coming from a hard-working family and humble beginnings is like. He used what he learned in his childhood to motivate himself and push forward; he earned a Bachelor's degree in Business Administration from Inter-American University while working full-time and later went on to earn his Master's degree in Management & Leadership from Webster University. Angel is unique in that he brings over two decades worth of private industry experience to the table. Angel recognizes that politicians need to care more. He will open the door of dialogue and constantly talk with the community, their leaders, and business owners to know their concerns and needs.
"I will serve you with excellence, honesty, integrity, compassion, commitment, and humility. Together, we can be part of a new vision of real progress for our communities."

Ángel Luis Vega
Learn more about: