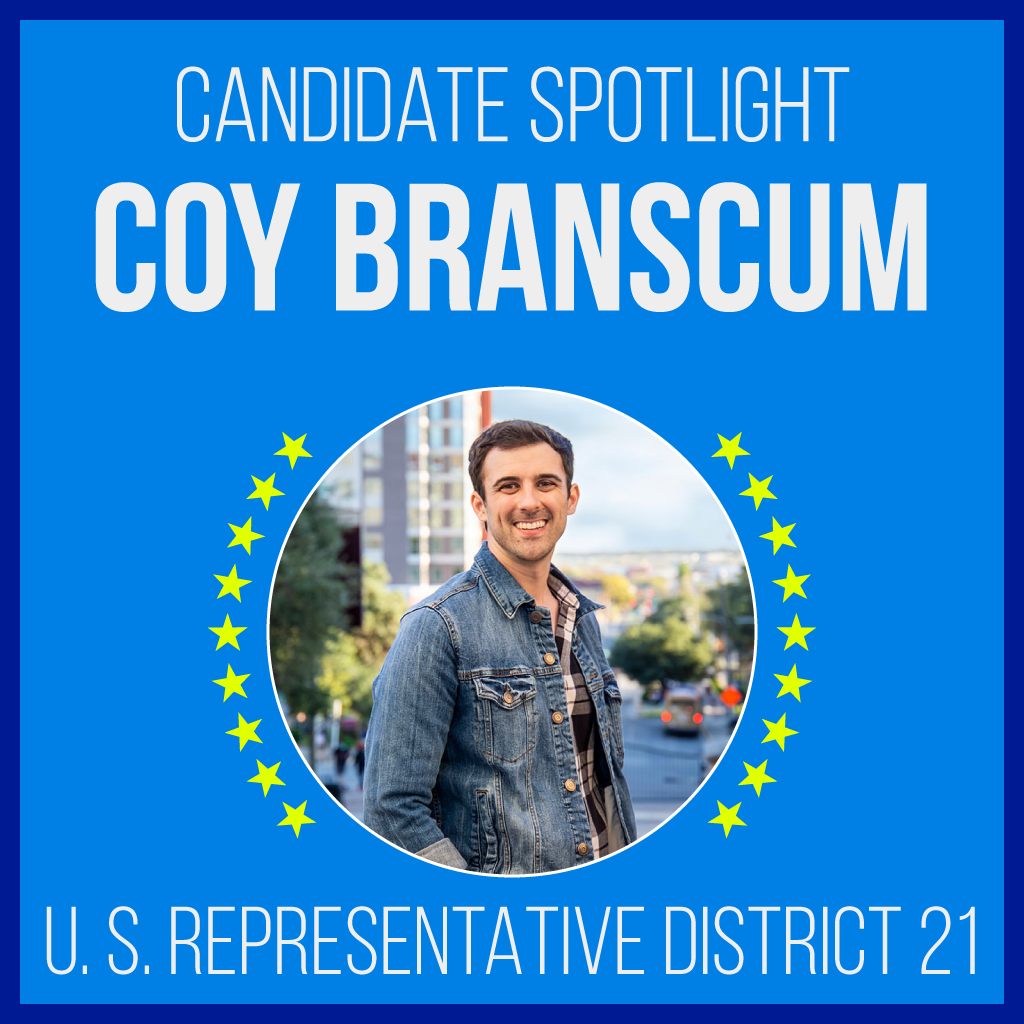 Running for: U.S. Representative, District 21
Why we are promoting Coy:
Coy was born in Dallas and grew up in Dripping Springs. We like Coy because he understands that the people of District 21 deserve representation from someone who listens, and advocates, for them. Coy is extremely interested in tackling the problems related to the environment, to the legalization of marijuana, and education. Coy is also a proud Millennial and wants to bring representation to the younger generation.
"Texans deserve a representative who listens and advocates for the people- not dark money donors. My name is Coy Branscum and I'm running against Chip Roy to give a voice to the people in my community."

Coy Branscrum
Learn more about: