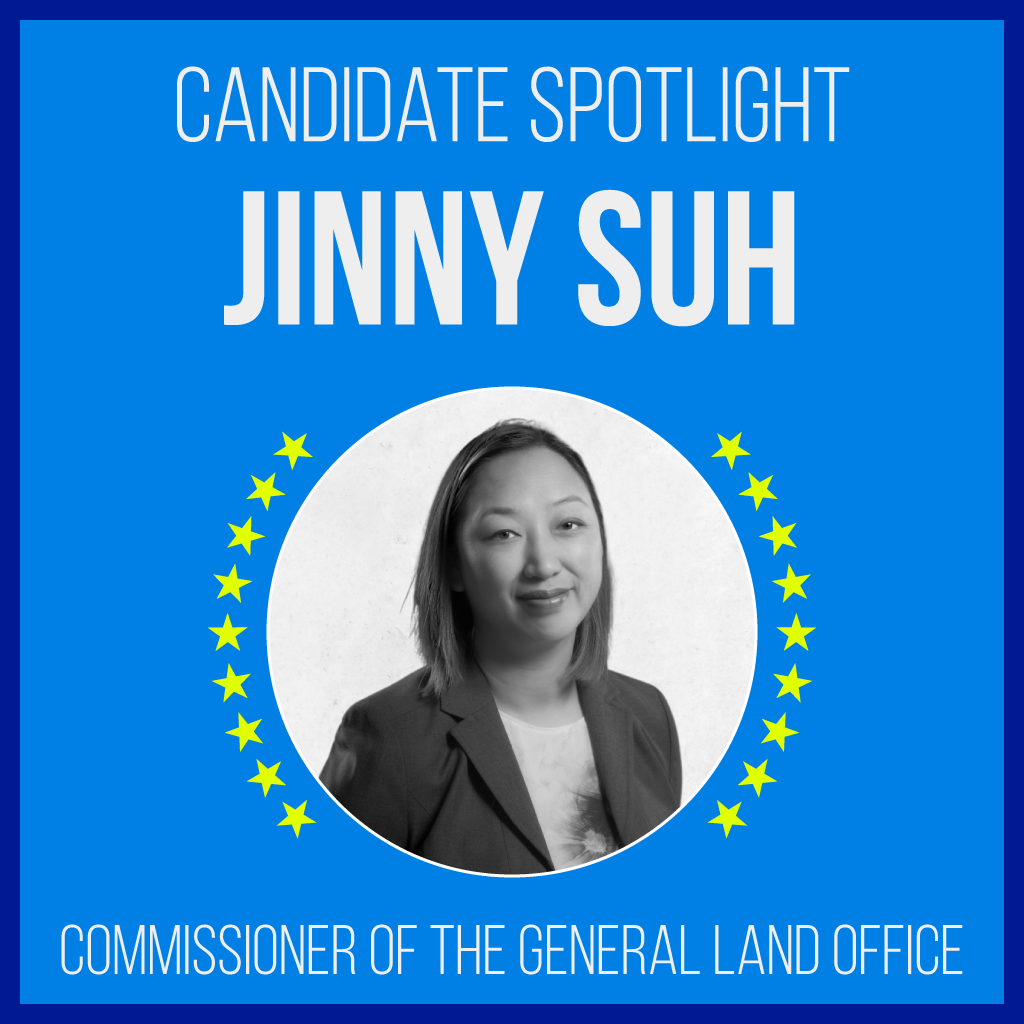 Running for: Texas Land Commissioner
Why we are promoting Jinny:
Jinny is a community organizer, parent, non-practicing attorney, small business owner, and proud Democrat. Currently, she is the Founder and Leader of Immunize Texas, a grassroots network dedicated to supporting pro-vaccine legislation. Her history of advocating at the State Capitol, strong foundation in science, and practical life experience make her the right candidate for Texas. Texans need someone who will have the backbone to use common sense to make decisions instead of pandering to fringe groups not grounded in reality.
"I am running for Texas Land Commissioner because I want to fight for the good of Texas. As an Asian American woman, I want to ensure that all Texans are seen and heard. As a science advocate, I want to push for policies that rest on facts and evidence. As a parent, I want to make sure our children and our families can rely on getting what they need to succeed."

Jinny Suh
Learn more about: