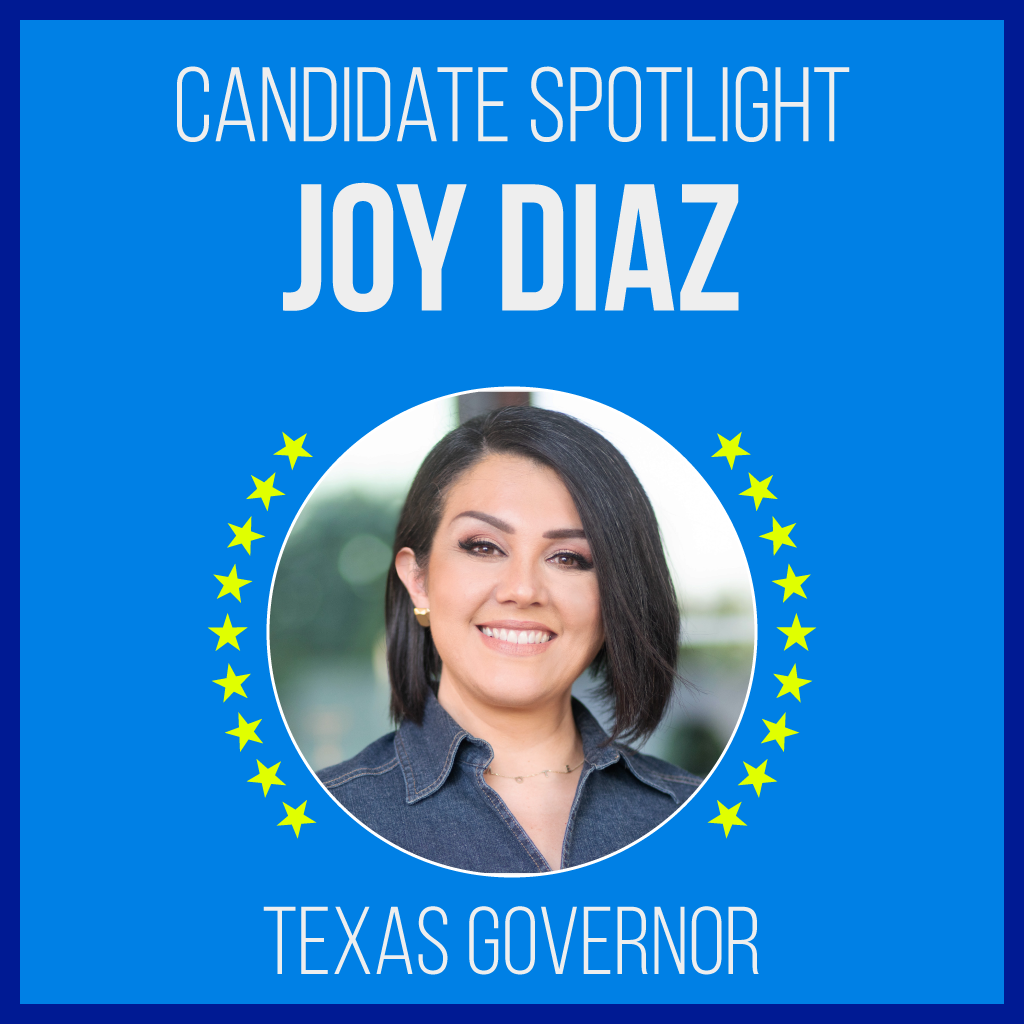 Running for: Texas Governor
Why we are promoting Joy:
Joy is a Latina mother, former public radio journalist and former public school teacher. Joy regularly reported stories that matter to Texans and she has seen, firsthand, the problems that people are experiencing. Joy currently lives in Austin and is intensely ready to defeat current Governor Greg Abbott.
"I believe our outgoing governor has forgotten that he is a public servant. And that he was hired to serve us. I was reared to serve. I am a Christian. I am a Democrat. I am the mother of 2 amazing young Texans. And I am ready to serve!"

Joy Diaz
Learn more about: