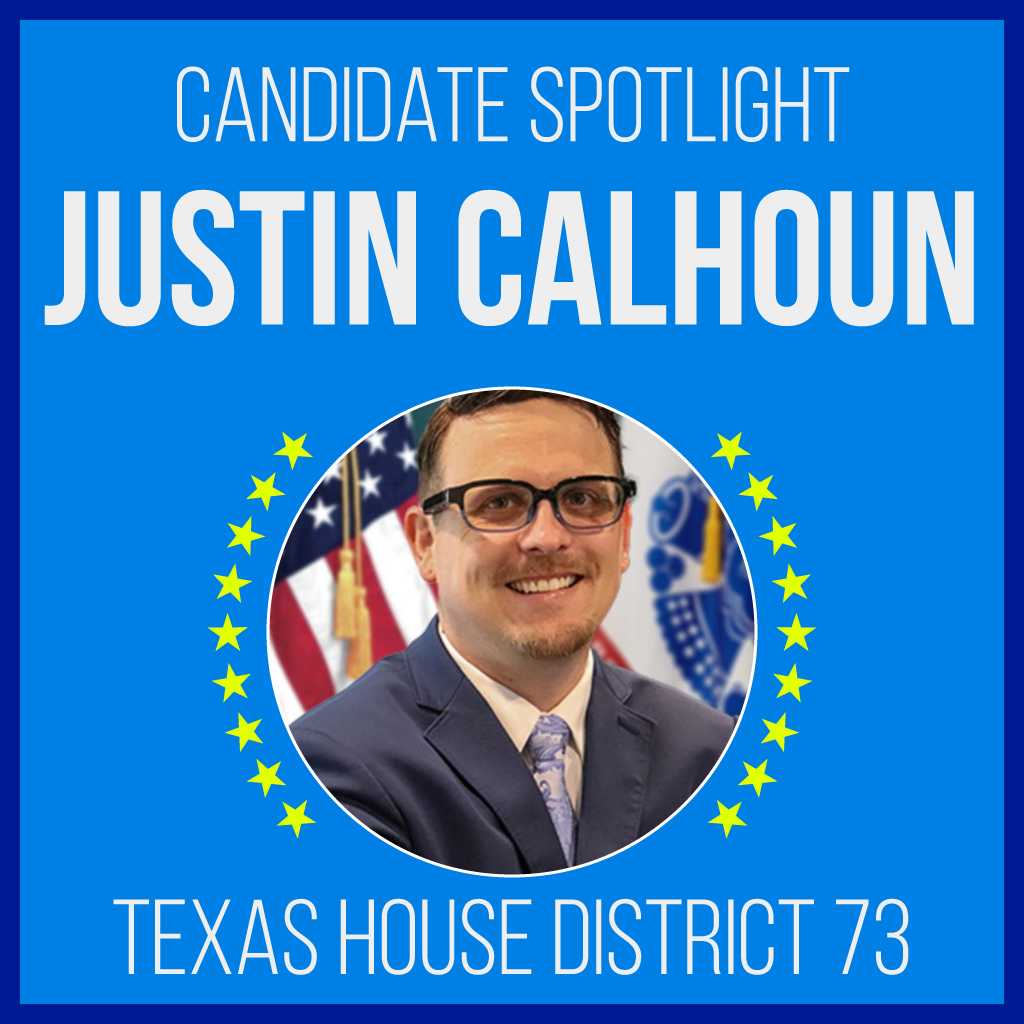 Running for: Texas House, District 73
Why are promoting Justin:
Justin Calhoun understands that our current legislators are failing. They are failing to advocate for the people whom they represent. Justin knows that we deserve a representative that will listen instead of making promises they have no intention of keeping and ultimately deciding to serve special interest groups. Justin is a Veteran and he will serve with integrity, honor, accountability, and respect. We support Justin.
"When I entered the US Army I took an oath to protect my country from any threat both foreign and domestic, and I am seeking this office as a means to uphold that oath. My commitment to integrity, honor, and service will ensure that I represent the rights and prosperity of my constituents before all else."

Justin Calhoun
Learn more about: