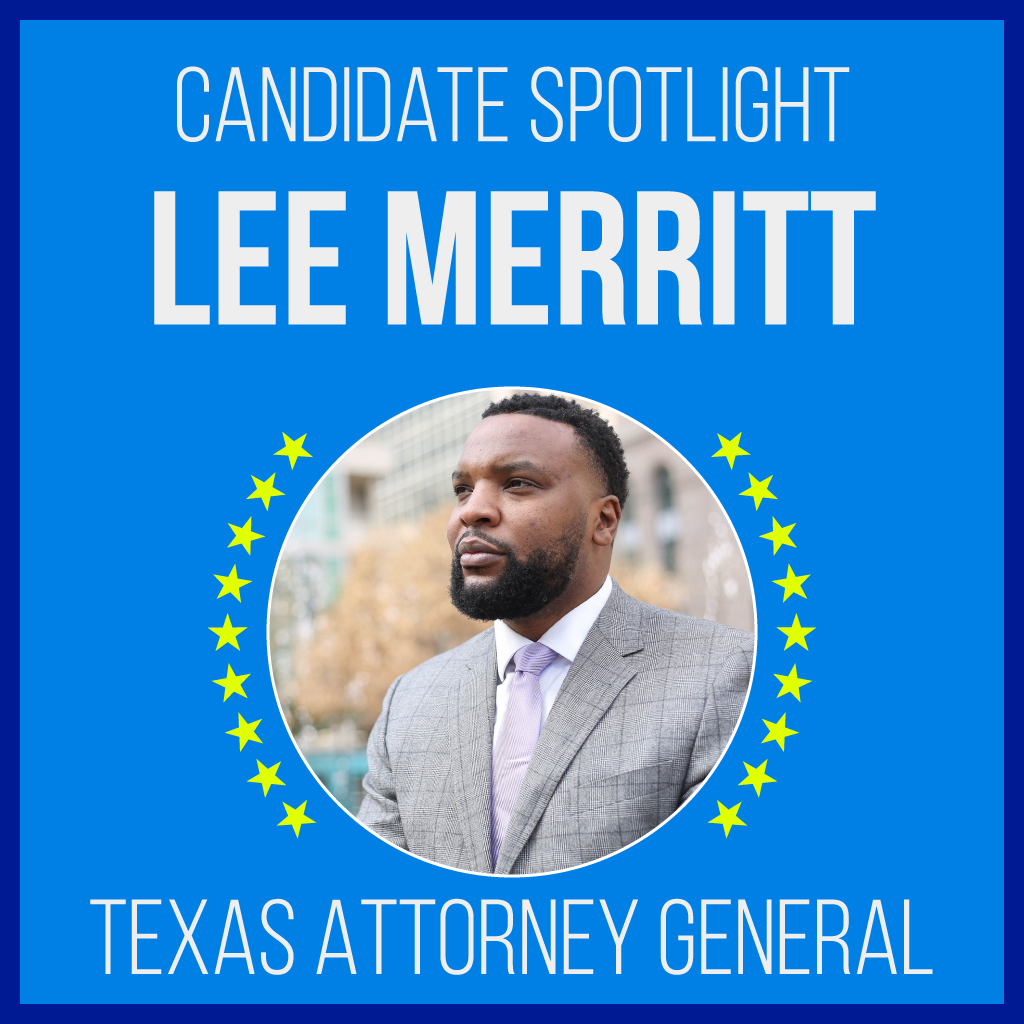 Running for: Texas Attorney General
Why we are promoting Lee:
Texas is often times considered one of the reddest of the red states but that's changing. Lee Merritt wants to take on the injustices that have prevailed our state for centuries. Lee has the determination and moral clarity to get in there and get the job done.
"I'm a civil rights attorney and community organizer, and have dedicated my life to tackling the issues of police brutality, hate crimes, and corporate discrimination. Now, I'm running to be the People's Attorney General. Together, we will fight for all Texans, no matter their background, race, religion, party or class."

Lee Merritt
Learn more about: