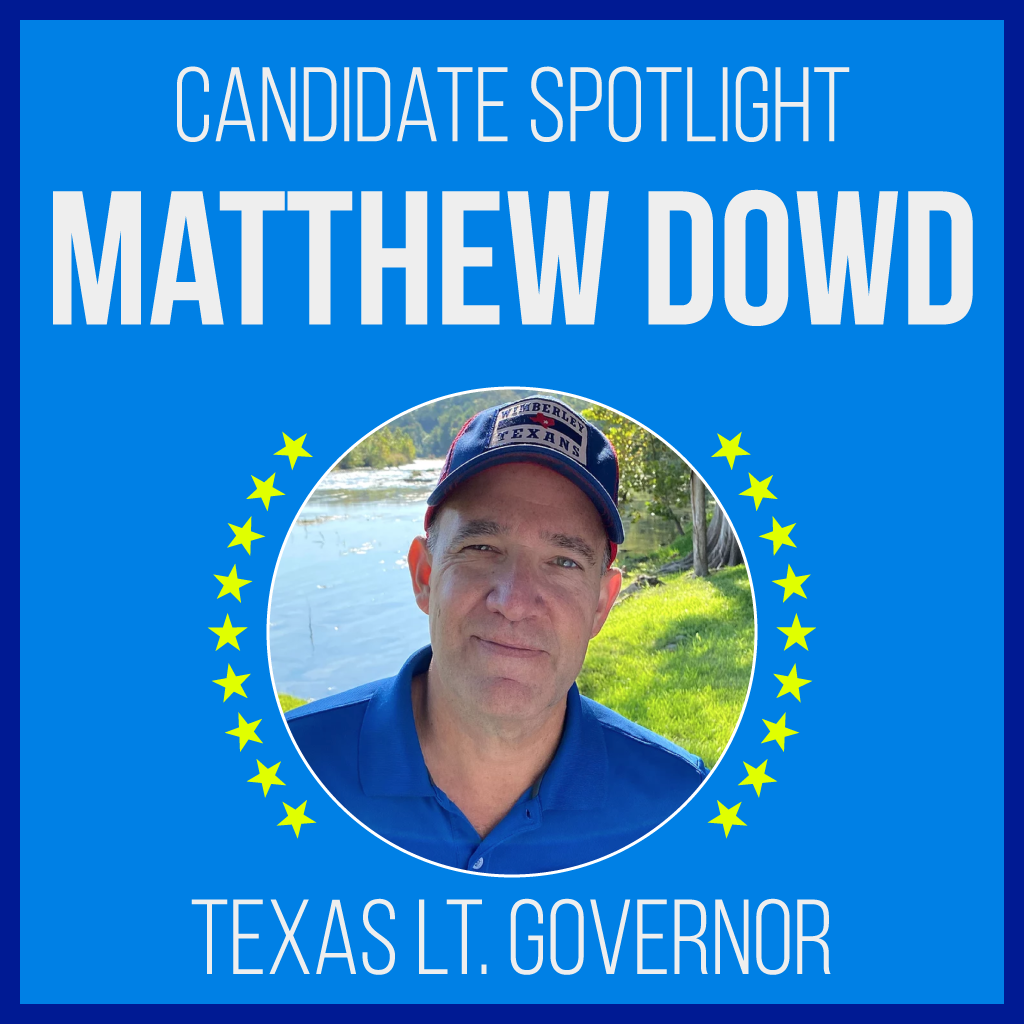 Running for: Texas Lt. Governor
Why we are promoting Matthew:
Matthew comes with an incredibly strong background; from working as Chief Political Analyst for ABC News for over a decade, to authoring a best-selling book, to being a visiting lecturer at many of the nation's top universities, including Harvard, Yale, Stanford, Dartmouth, The University of Texas, and The University of Chicago. Matthew is sharp-minded and ready to fight for Texas.
We can do this.

It is going to take all of us. It is time we hold Dan Patrick accountable. We are better than this, Let's show him we are done letting him hurt others and embarrass our state.

I'm not perfect; I make mistakes like everyone else. But I will tell the truth and humbly do my best for all Texans and put public service back in the office of Lt. Governor. I hope you will join with me in this fight for our Texas values and the soul of our state. Let's not waste a moment.

Matthew Dowd
Learn more about: