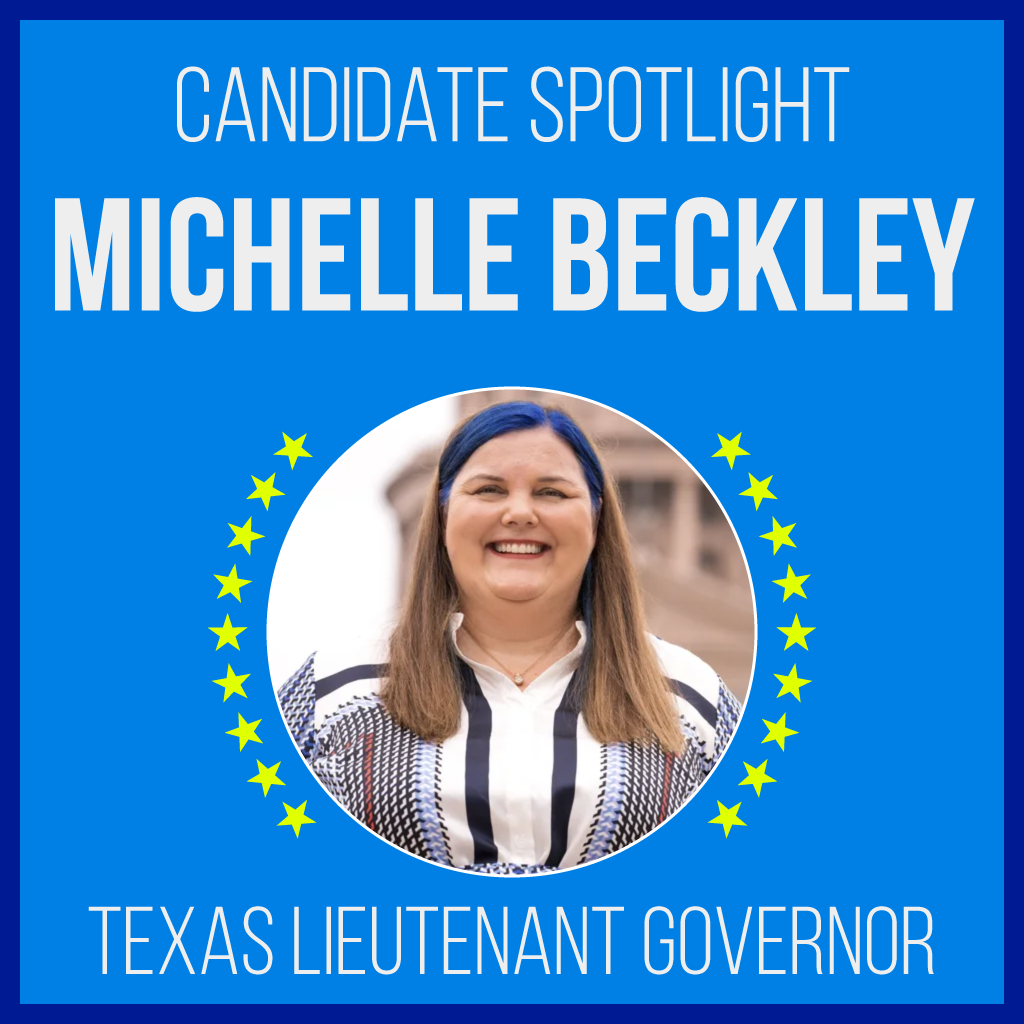 Running for: Texas Lieutenant Governor
Why we are promoting Michelle:
Michelle is a small business owner who became a State Representative because she was "sick of the political BS in Austin." Michelle is extremely interested in fixing Texas' failing power grid (woohoo!) and fully funding our public schools. On November 8, 2018, Michelle was elected to the Texas House of Representatives — this firsthand experience makes her an extremely strong candidate.
"It's time for action in Austin instead of made up problems. Let's fix the grid, take medicaid expansion, and fully fund our public schools."

Michelle Beckley
Learn more about: