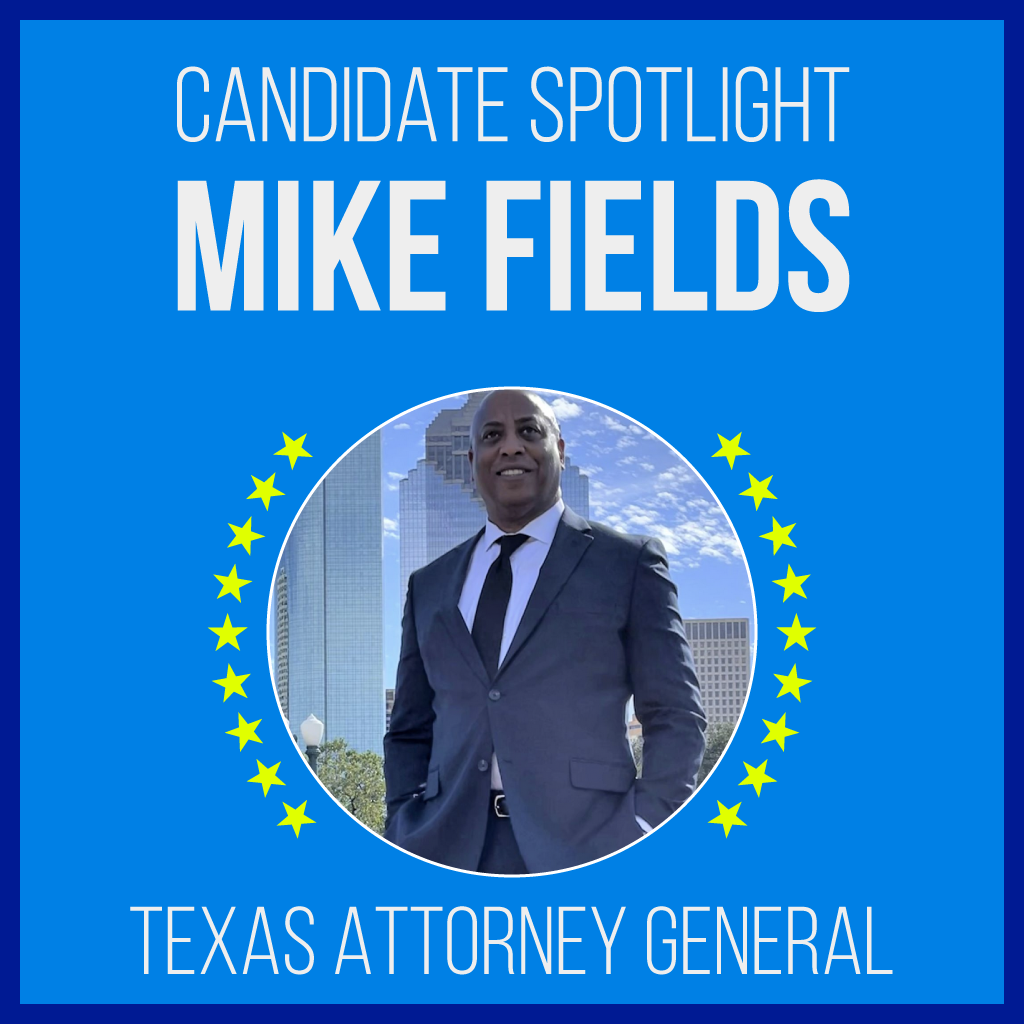 Running for: Texas Attorney General
Why we are promoting Mike:
Mike was born in Texas and served in the United States Army reserves. After earning his Bachelor of Science in Criminal Justice from Texas State University in San Marcos, he received a Juris Doctorate from St. Mary's School of Law. Though he retired from serving on the bench in 2018, Mike was compelled to get back involved as a direct result of the early freeze in 2021.
"I love Texas, but I hate what I'm seeing in our politics. Texans died during the [2021] freeze and no one has been held accountable. I believe we need an Attorney General who is committed to fighting for Texans."

Mike Fields
Learn more about: