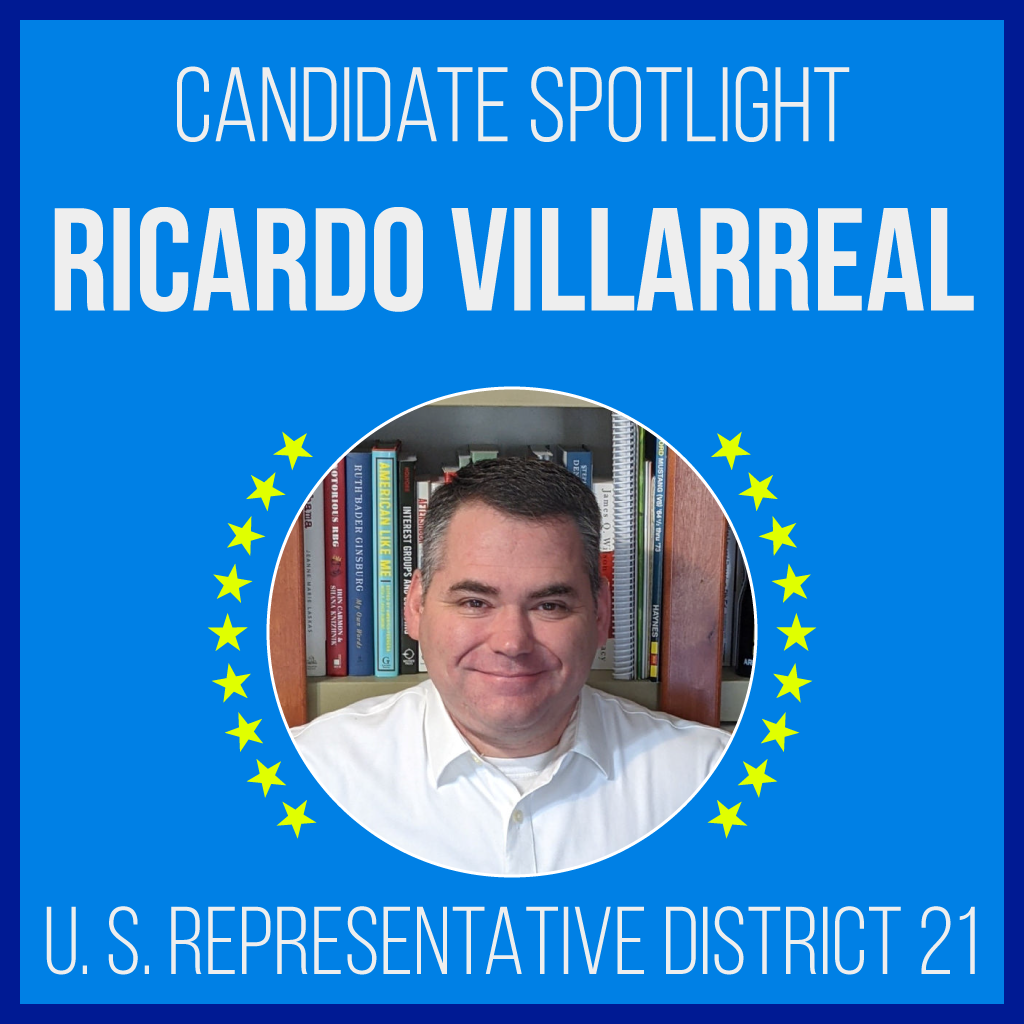 Running for: U.S. Representative, District 21
Why we are promoting Ricardo:
We like Ricardo because he lifelong Texan, born and raised in Laredo. Now living in San Antonio for the past 17 years, Ricardo is a Doctor, a quality healthcare advocate, Army veteran, policy wonk, scholar, husband, and a father of two boys. Ricardo stands for good education, good health care, and good jobs for all Americans and we are confident Ricardo will represent us well.
"I'm running because it's time to end cronyism, theatric grandstanding, and divisive rhetoric. We need to elect someone who will fight for all of us and not side with big corporate donors or just cater to some supporters. I can be the change agent and driver for the representation we need using my values, experience, and education. Vote for true leadership in Congress."

Ricardo Villarreal
Learn more about: