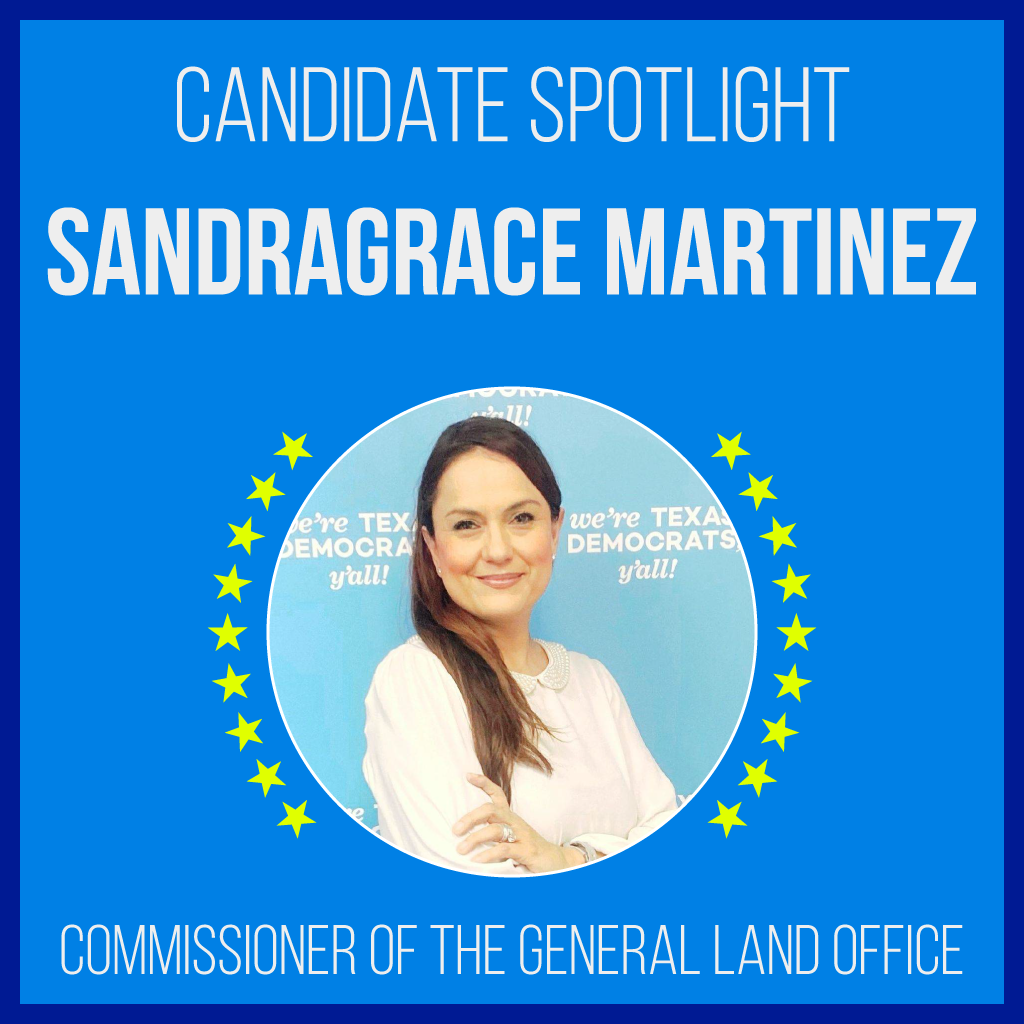 Running for: Commissioner of the General Land Office
Why we are promoting Sandragrace:
Sandragrace is a kind, compassionate born leader, with many friends. People respond positively to her. Sandragrace is an authentically Spanish-English bilingual, 2nd generation Hispanic, and a highly educated woman. Sandragace is extremely qualified and we are excited to see her campaign.
"We build too many walls and not enough bridges."

Sandragrace Martinez
Learn more about: