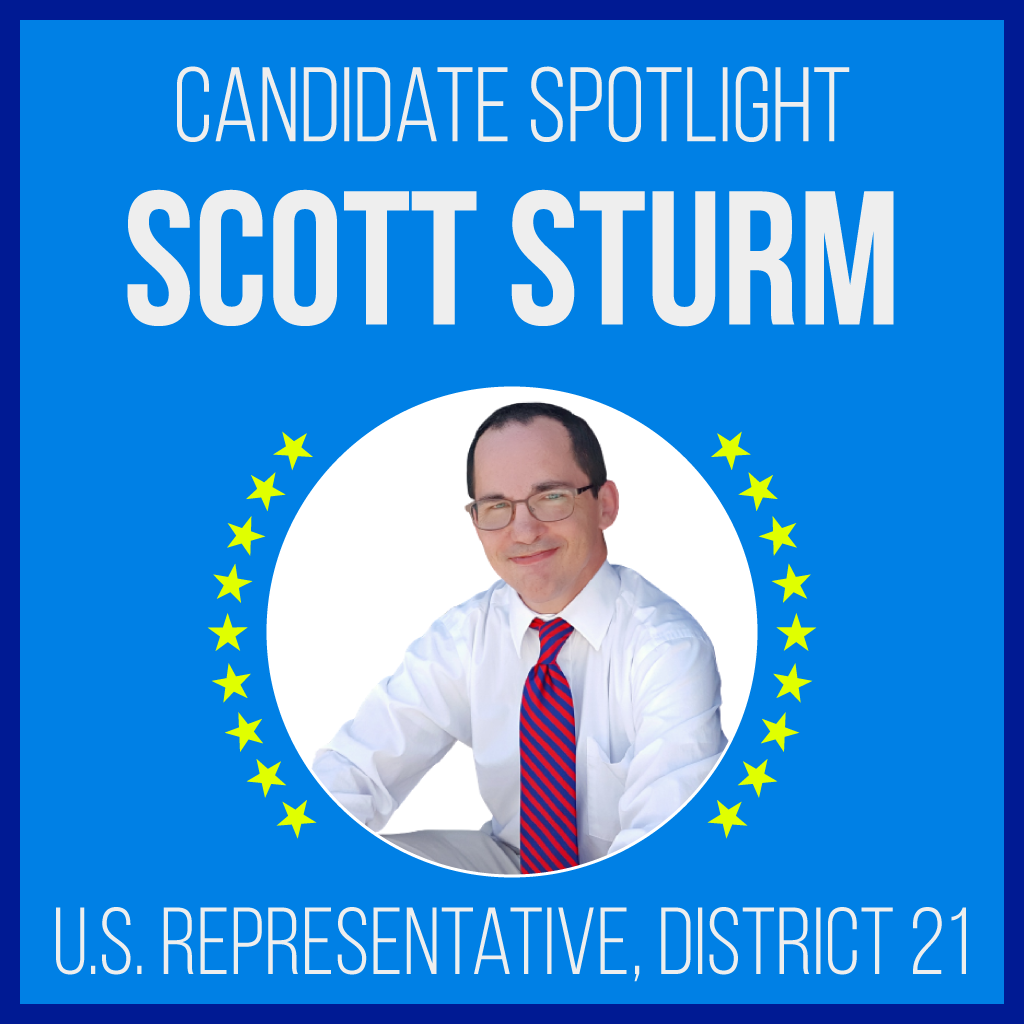 Running for: U.S. Representative for Texas's 21st congressional district
Why we are promoting Scott:
From supporting ideas like Medicare For All, raising the minimum wage, and addressing drug prices, Scott plans to fight for the things that matter to us. Scott is taking on Chip Roy (yuck!) and his conspiracy-theory laden administration. Scott needs our help!
"I'm not getting any younger and though I've enjoyed working in public service in EMS for the past 20 years I yearn to make a bigger impact, a even more positive impact on this world before I leave it. I don't have children, yet, but I want to fight and make sure that not only is there a world for them but that it's better off than when I got here."

Scott Sturm
Learn more about: