Build Back Better
Build Back Better is President Biden's three-part plan to rescue, recover, and rebuild the country. It includes:
The American Rescue Plan: President Biden's plan to rescue the country from the COVID-19 crisis. It includes providing direct relief to Americans, containing COVID-19, and working towards economic recovery. See more here →
The American Jobs Plan: President Biden's plan to invest in America by creating millions of good jobs, rebuilding infrastructure, and position the United States to be able to out-compete with China. See more here →
The American Families Plan: President Biden's exciting once-in-a-generation investment into rebuilding America's middle class. See more here →
Precincts & Chairs
Precinct chairs connect our party to voters throughout the county.
Leadership & Volunteers
Precinct chairs connect our party to voters throughout the county.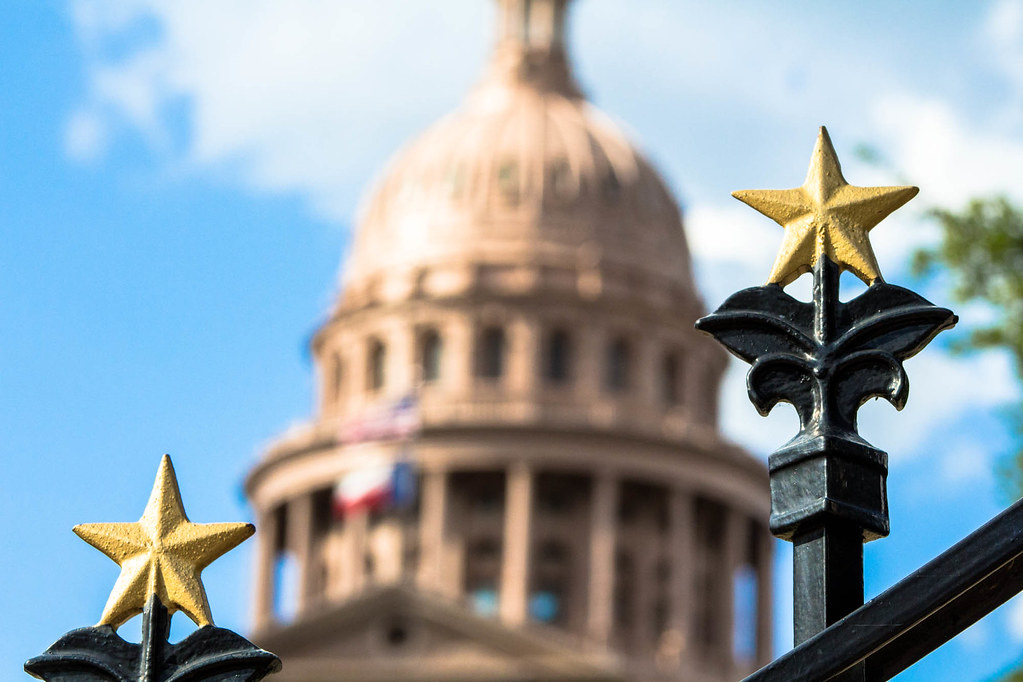 Primaries & Conventions
Our nominating process ensures our nominees represent voter interests.
Local
County Chair Laura Bray
Laura Bray was elected KCDP chair in January 2021. Previously, she served as KCDP Deputy Chair from 2018-2020. She has been a member of the Boerne Area Democrats since the summer of 2017, serving as its Publicity Chair from 2018-2020. Laura regularly contributes to the "Progressive Views" column which runs every-other-week in the Boerne Star. She served as a delegate at the 2016 and 2020 Texas Democratic Convention, and she was a candidate for Delegate to the 2020 Democratic National Convention. She was active in the Hill Country TX-21 Indivisible Group prior to becoming involved with KCDP. She worked on the 2014 campaigns of Wendy Davis and Leticia Van De Putte.
Laura has been a freelance writer and photographer for more than thirty years, focusing on community interest, history, food/wine, travel, and business topics. She also enjoys researching Texas history and her deep east Texas family roots.
Laura is one of the most amazing, dedicated, and hard-working people you will ever meet. She consistently goes above-and-beyond and is always on the lookout for ill-intentioned Republicans. KCDP is lucky to have such a fearless and strong leader.
Deputy County Chair Peg Layton
Peg Layton and her husband, Steve, have lived in Texas for 35 years and moved to a small acreage outside of Boerne in 2002.She enjoyed a career in higher education administration including at several local colleges – Trinity University, UTSA and Schreiner University.
Her involvement with the Kendall County Democrats began as a precinct chair and then Treasurer, as well as Activity Chair with the Boerne Area Democrats. Peg wants you to know "you won't find a more welcoming, active group than the Kendall County Democrats. Join us to help promote Democratic ideals as a part of a dynamic fellowship of like-minded folks."
National
President Joe Biden
President Joe Biden served as a Senator from Delaware for 36 years; he served as Chairman or Ranking Member of the Senate Judiciary Committee for sixteen years. He also served as Chairman or Ranking Member of the Senate Foreign Relations Committee for 12 years, playing a pivotal role in shaping U.S. foreign policy. He served as Vice President under President Obama, helping him pass the Affordable Care Act and serving as the point person for US diplomacy throughout the Western Hemisphere. Pres. Obama awarded him the nation's highest civilian honor, the Presidential Medal of Freedom.
Pres. Biden was born in Pennsylvania and graduated from the University of Delaware and the Syracuse Law School.
Fore more information: WhiteHouse.gov
Vice-President Kamala Harris
Vice President Kamala Harris served as District Attorney of San Francisco, Attorney General of California, and US Senator from California. In her role as Attorney General, she established the state's first Bureau of Children's Justice and instituted several first-of-their-kind reforms that ensured greater transparency and accountability in the criminal justice system. She also won a $20 billion settlement for Californians whose homes had been foreclosed on, as well as a $1.1 billion settlement for students and veterans who were taken advantage of by a for-profit education company. She defended the Affordable Care Act in court, enforced environmental law, and was a national leader in the movement for marriage equality. In the US Senate, she fought for better protections for DREAMers and called for better oversight of substandard conditions at immigrant detention facilities.
She was born in Oakland to parents who emigrated from Jamaica and India. She graduated from Howard University and the University of California, Hastings College of Law.
For more information: WhiteHouse.gov
Key Facts
Joe Biden Won
America voted and Joe Biden had the most votes in American history.
Donald Trump lost
Not surprising given he was incredibly divisive and always had high disapproval ratings.
Science is real
Humans walked on the moon, Earth is round, and climate change is real.
Democratic Issues
The Kendall County Democratic Party believes in the need for a well-functioning government that acts based on facts and evidence to preserve the life, health, and well-being of every person. The interdependence of every Texan on the actions of every other Texan challenges us to give of ourselves so that none of us fall. Together, we will overhaul the social contract and establish a new economic engine that allows all residents to thrive. (Preamble, Texas Democratic Party Platform)
Positions on the below issues adapted from the 2020 Texas Democratic Party Platform. Read more here.