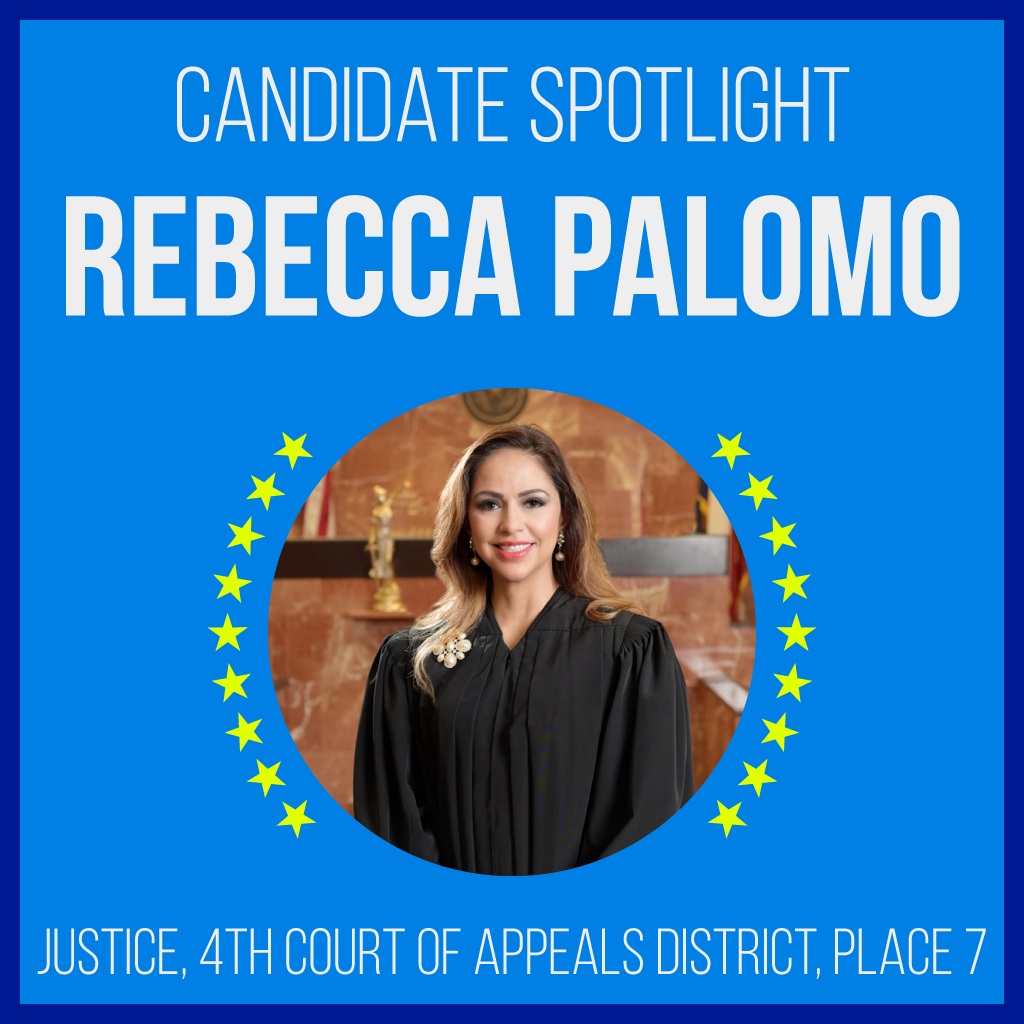 Running for: Justice, 4th Court of Appeals District, Place 7
Why we are promoting Irene:
Judge Beckie Palomo was born in Laredo, Texas where she developed a strong work ethic and an appreciation for education. Before being appointed to the Judicial Advisory Council, she enjoyed a successful 14-year long legal career in Laredo. Judge Palomo consistently receives accolades from professional, civic and law enforcement groups.
Learn more about: