by Kevin Henning, KCDP Chair
for the KCDP weekly newsletter, September 20, 2020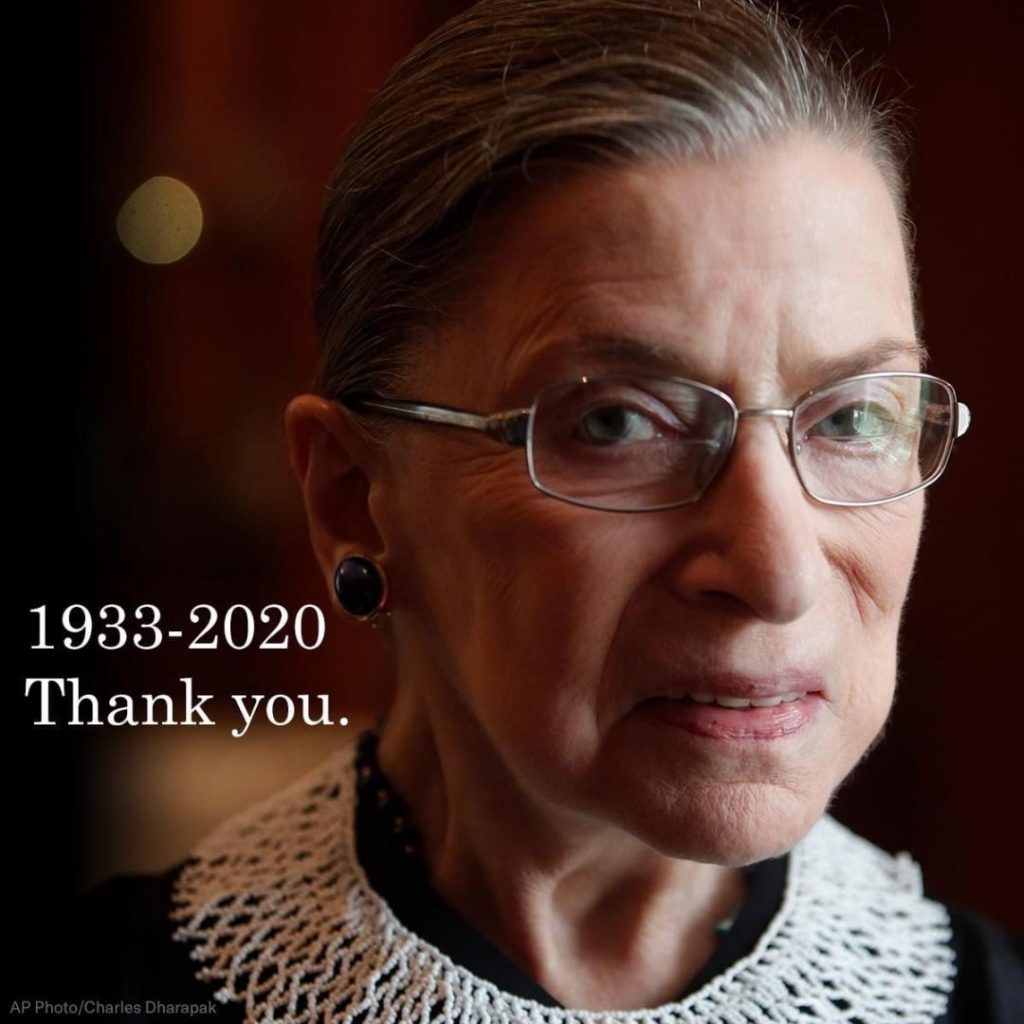 In Jon Meacham's The Soul of America -The Battle for our Better Angels, he takes us back in history to look at times of crisis in America and how we came together to survive as a nation. His narrative rings true today. My love for our great nation makes me believe that we will overcome our current crisis in disunity. I believe we will persevere and honest differences of opinion and belief will again be a point of civil discussion and pride.
Jon Meacham recently said that "Our democracy is under assault from an incumbent more interested in himself than he is in all of us." He went on to call for a Biden victory saying, "It's now time to write the next chapter of the American story – one of hope of love and justice. If we do so, we might just save our country and our souls…"
So many of us realize that this is the most important election of our lifetime. It certainly is for me. Turning Texas Blue is possible with a maximum effort.
With a tear in the eye I think about the passing of Justice Ruth Bader Ginsburg: There is no way my words can do justice to her but here is a wonderful quote from her that serves to guide us all. "Fight for the things that you care about, but do it in a way that will lead others to join you." Shakespeare described her perfectly: "Though she be but little, she is fierce!" William Shakespeare – A Midsummer Night's Dream. A great women and a great Justice. I will miss her so!
The best way to honor Justice Ginsburg will be to motivate every Democrat and progressive leaning person in Kendall County to vote. We are using mailings, phone banks, texting and social media to get out the vote. We have signs, buttons and stickers for you, so you can show your support for all the dedicated and talented Democratic candidates. In addition to volunteering to support the KCDP you can volunteer to help one of the Democrats running for office. They need your time and treasure to succeed. Our candidate profiles are a great place to start to find candidates to support. Also, check out our website for candidate and voting information.
Remember your mission is to get at least 15 other folks to Vote Blue!
EVERYTHING IS POSSIBLE!
Stay Safe and Stay Engaged!
This week's newsletter
Learn more about Joe Biden & Kamala Harris, debate watch party, and much more!
Subscribe to our newsletter
News from the Kendall County Democratic Party in your inbox every week