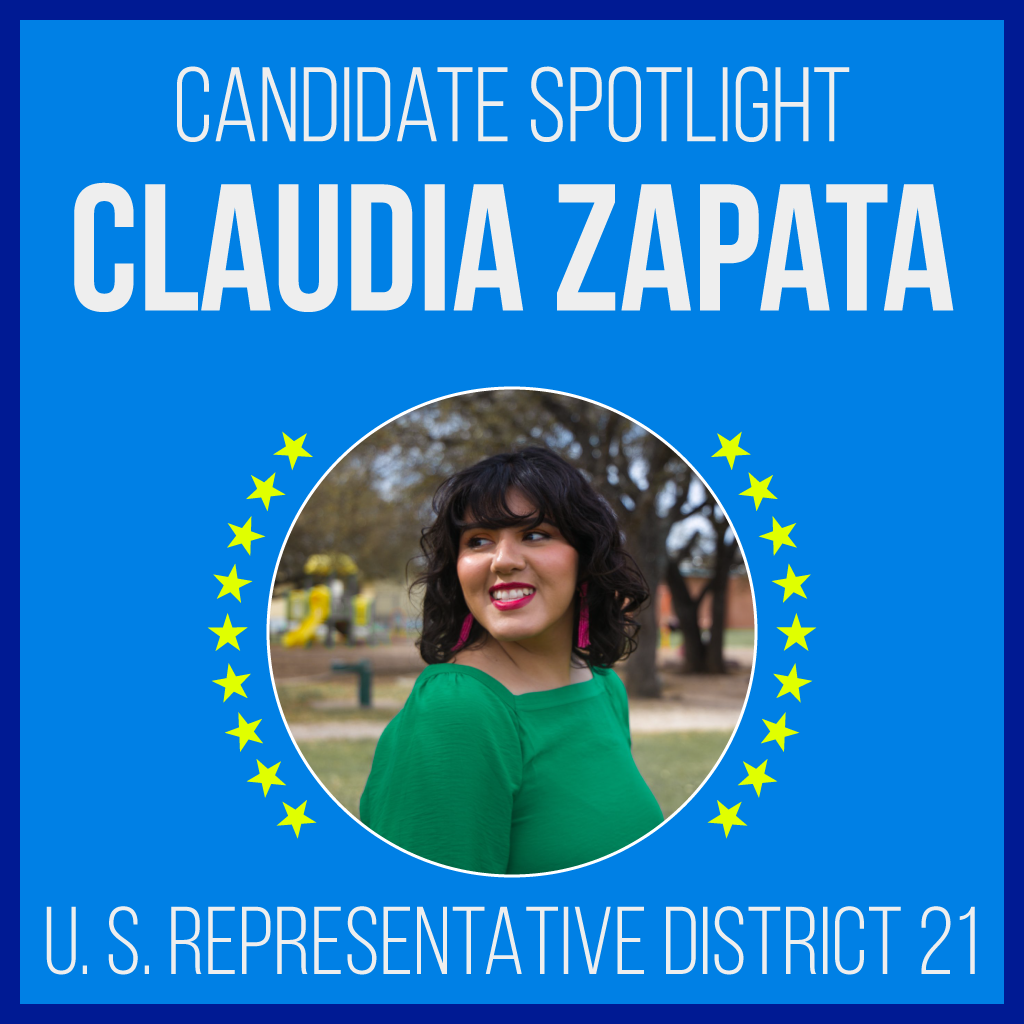 Running for: U.S. Representative, District 21
Why we are promoting Claudia:
Claudia is the daughter of working class Tejanos and was raised to believe in the core values of family, hard work, and taking care of others. Claudia has a history of developing policy at the Texas capital when she worked as a legislative aide. With countless endorsements from community leaders, we are confident that Claudia will fight for us and make Texas proud.
"Over 90% of #TX21 is in USDA defined food deserts. Trips to the grocery store can take up to 4 hours. Chip Roy won't let you know that, but I will.

🥊 I'm fighting for access to healthy food for people in rural communities. Join me in this fight for food!"

Claudia Zapata
Learn more about: