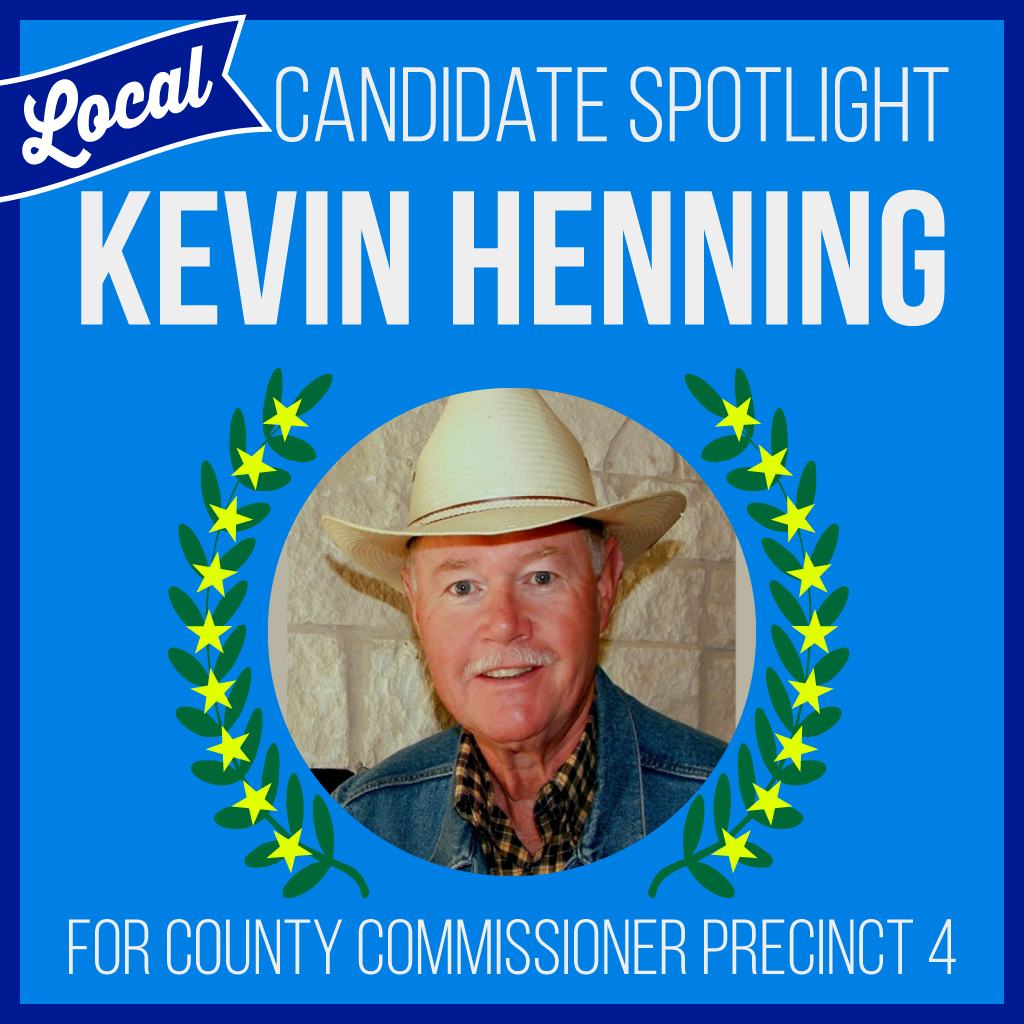 Running for: County Commissioner Precinct 4
Why we are promoting Kevin:
Kevin has been living in Kendall County for over 15 years and is the former Kendall County Democratic Party Chair. Aside from serving as the Interim Service Director in Findley, Ohio (~40,000 residents), Kevin has served as a Precinct Chair in Findlay, he chaired the Downtown Revitalization Committee, was named Chamber of Commerce Volunteer of the Year in 2003 and was honored with the Findlay Rotary "Service Above Self Award" in 2005.
In conjunction to his impressive public-service history, enough good words cannot be said about Kevin as a person. Kevin is incredibly patient, understanding, and highly intelligent. Kevin spends many hours talking with our neighbors across the aisle, first-time voters, and everyone else in between about all things policy and government. Unlike some of our Representatives, Kevin actually listens and will go out of his way in effort to try to clear up any misconceptions. Kevin carefully researches his arguments and always has data-driven stances.
Kevin will emphasize planning, expanding local control, fiscal responsibility, transparency and support for law enforcement and first responders. He does not support a gateway style road in the county believing it is unnecessary and disruptive. He believes the character and rural nature of this wonderful county must be preserved and to do that it is essential to be involved in local politics.
"As your local candidate for Precinct 4 County Commissioner I want to thank you all for your support in my effort to bring more planning and new thinking to Kendall County. My campaign slogan is 'Plan for the Future – Remember the Past.' Each of us who votes can make a huge difference in the future of our city, county, state and country. Please learn about the issues and candidates and vote, please volunteer. Please be a candidate in future elections. We are approaching a national disaster and before Republican reason will return, they must be defeated at the polls. Only then can we have a reasonable dialogue.

In 1307, Scottish leader Robert the Bruce (think Chris Pine in "Outlaw King") rallied his tremendously outnumbered forces to defeat the English and bring freedom to Scotland by crying 'we must fight like wolves.' Yes, my fellow Democrats it is time for us to 'fight like wolves' or we may lose the democracy we treasure."

Kevin Henning
Learn more about: