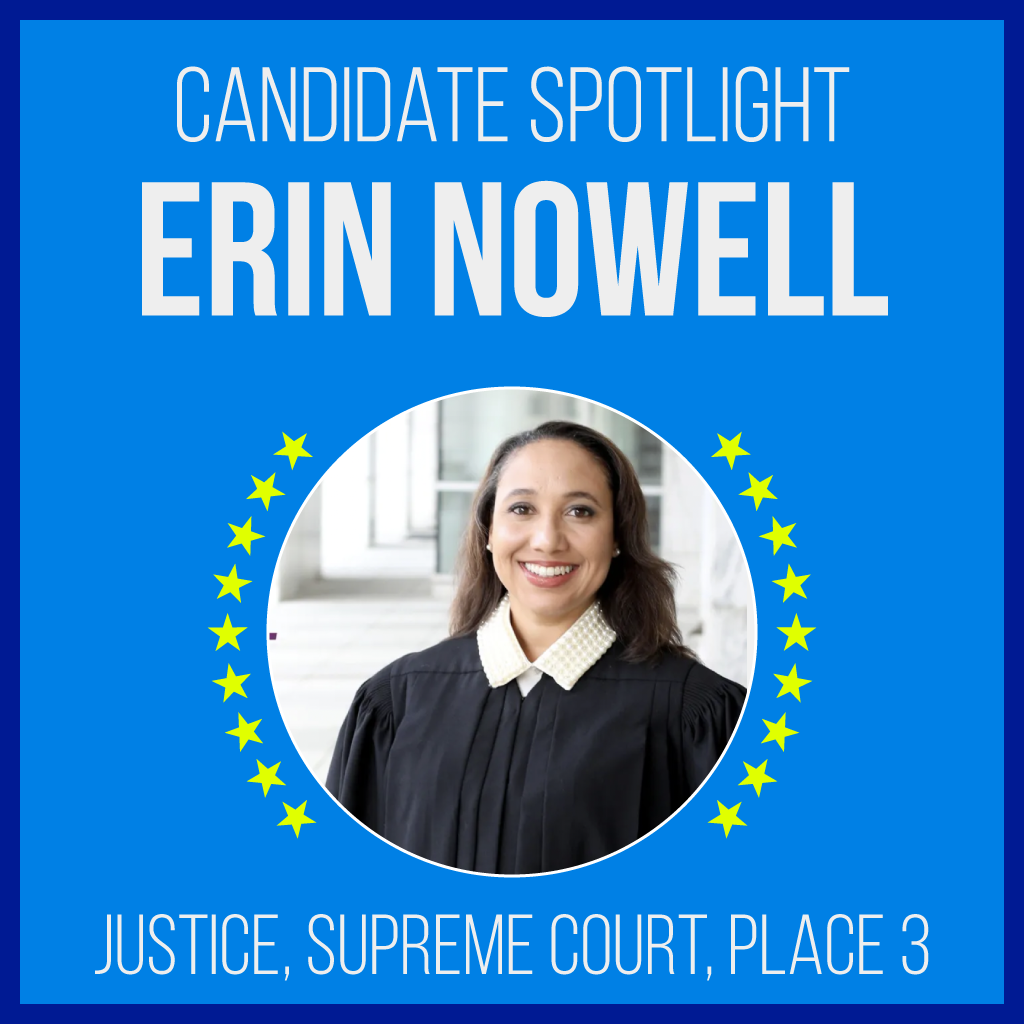 Running for: Justice, Supreme Court, Place 3
Why we are promoting Erin:
Justice Erin Nowell currently serves on the Fifth District Court of Appeals, Place 5, an appellate court that reviews criminal, civil and family cases. Prior to her service on the bench, Justice Nowell was a trial attorney and law firm partner for 15 years.As an attorney, Justice Nowell was selected as a Texas Super Lawyer Rising Star from 2015-2017. She was also named one of the National Bar Association's Top 40 Advocates Under 40, and was honored with the 2018 Texas Women Lawyers Brenda Tso Rising Young Lawyer Award. Erin is extremely qualified and we need her within our courts.
"It is so important to acknowledge the mistakes of the past so we can build a better future. Celebrate Freedom – today and everyday!"

Erin Nowell
Learn more about: