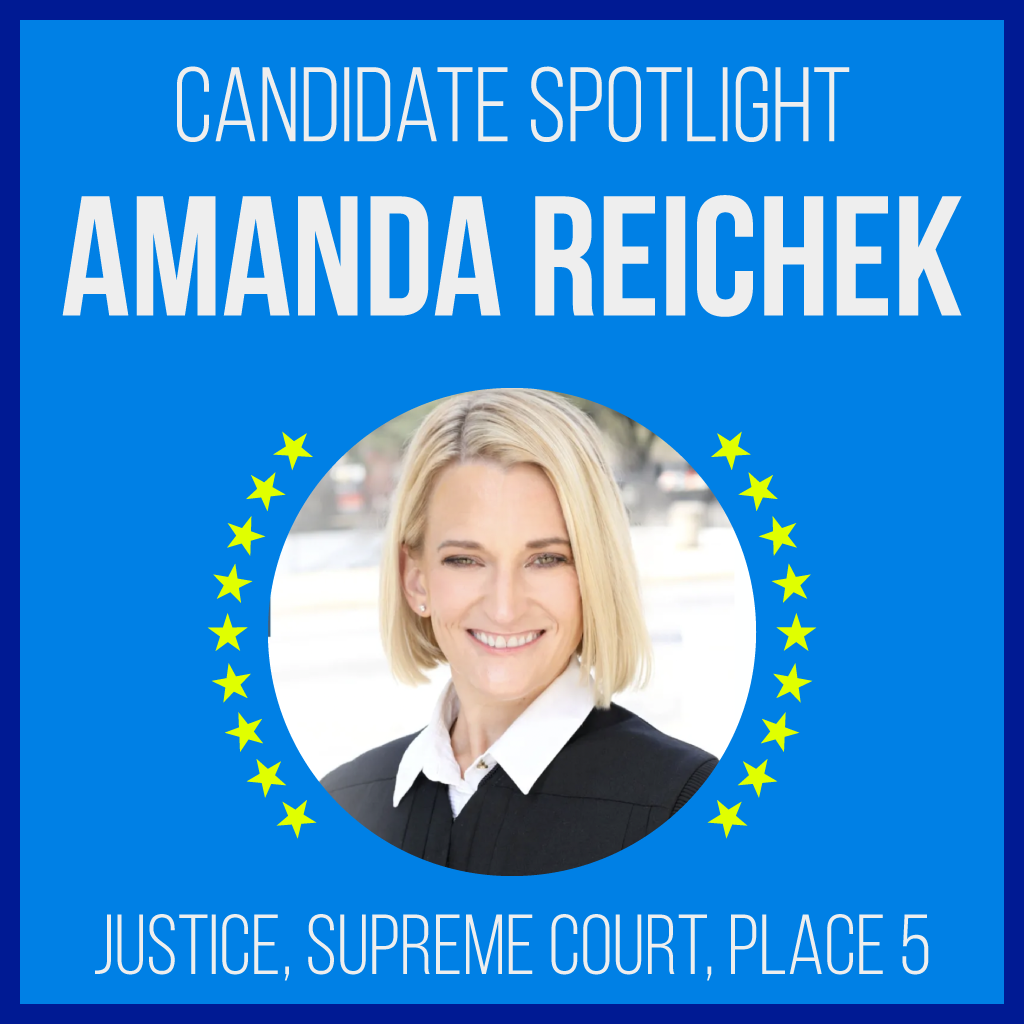 Running for: Justice, Supreme Court, Place 5
Why we are promoting Amanda:
Justice Amanda Reichek was first elected to the Fifth District Court of Appeals in 2018, where she has authored hundreds of well-reasoned opinions, while serving on the panel of hundreds more. She has a reputation for being well-prepared, humble, and for working collaboratively with her colleagues and the greater legal community. She is a proud native of Houston.
Learn more about: