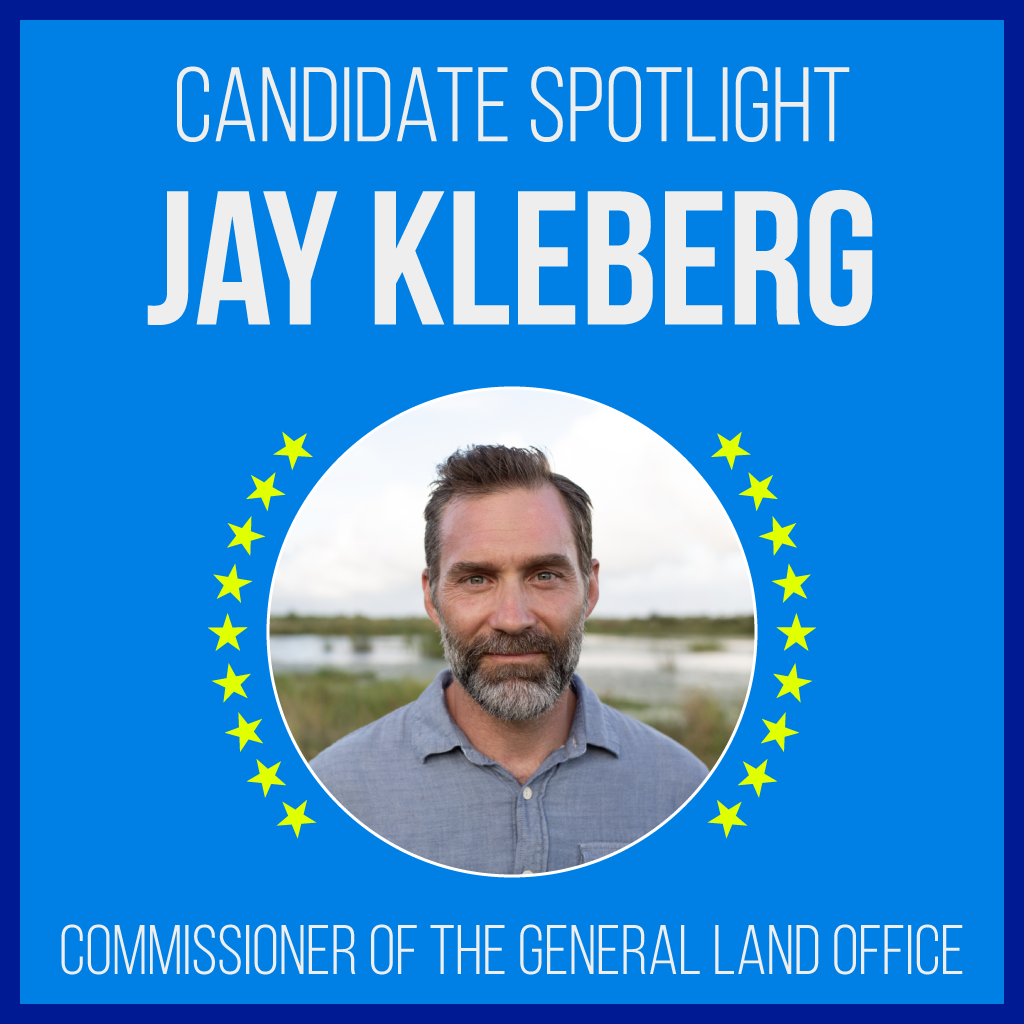 Running for: Commissioner of the General Land Office
Why we are promoting Jay:
Jay grew up in an agricultural community in South Texas where he grew up with a deep respect for the land. He is an environmental advocate, a conservationist, and an entrepreneur. You may recognize his name from producing the movie The River and the Wall where he traveled the entire 1200 miles of the Texas-Mexico border — by horse, bike, and canoe. Jay loves Texas and accepts the science behind climate change.
"The biggest blessing of my upbringing is that it taught me a deep respect for the land, the meaning of hard work and that our individual freedoms do not negate our responsibility to one another."

Jay Kleberg
Learn more about: