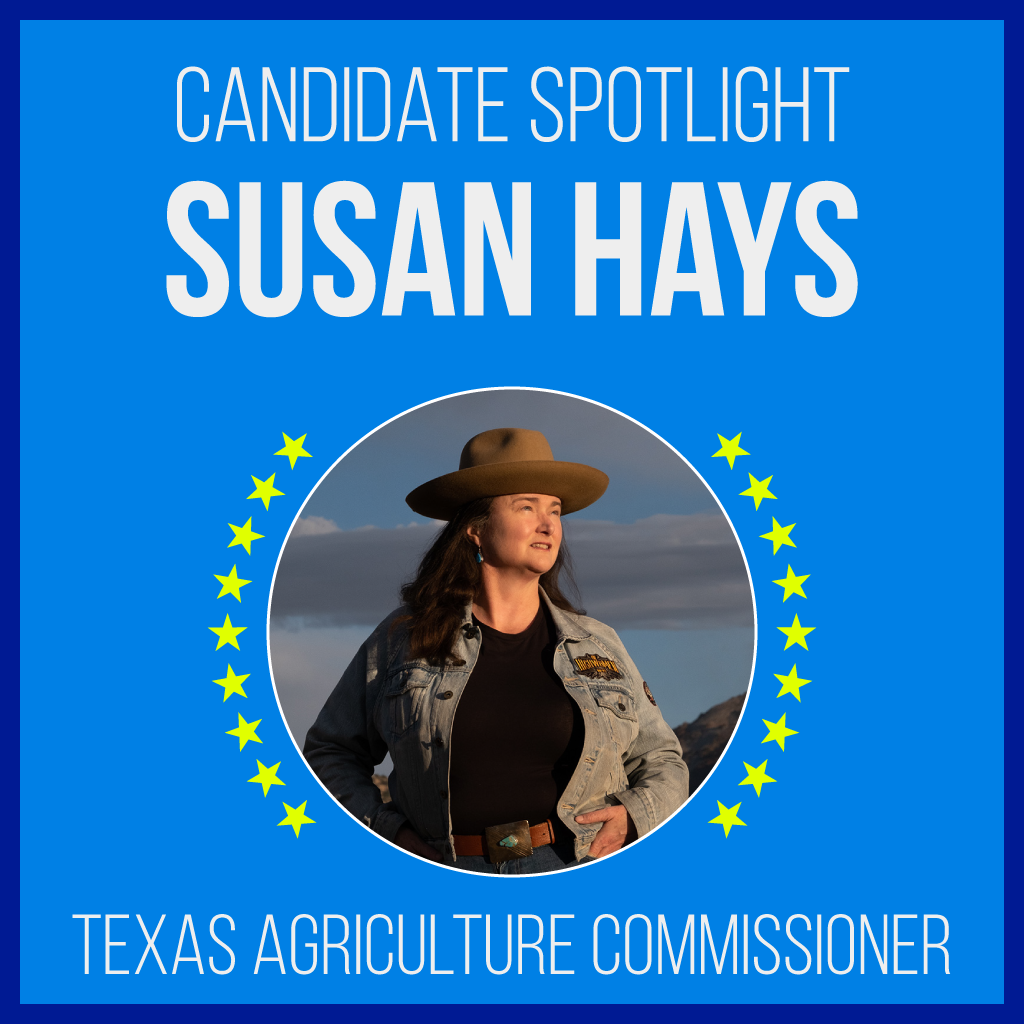 Running for: Texas Agriculture Commissioner
Why we are promoting Susan:
Susan grew up in rural Texas in the middle of ranching and hunting country. Her law practice took her to advising cannabis producers and businesses, and pushing Texas to open the door to this high-value crop with the hemp program. She directly against the corruption surrounding the selling hemp licenses for absurd prices ($25,000 vs. the expected $100). Susan will fight hard for us.
"I'm running for Agriculture Commissioner because corruption is bad for business. No one trusts the incumbent to do what's right for Texas. Farming is hard, but ethics should be easy."

Susan Hays
Learn more about: