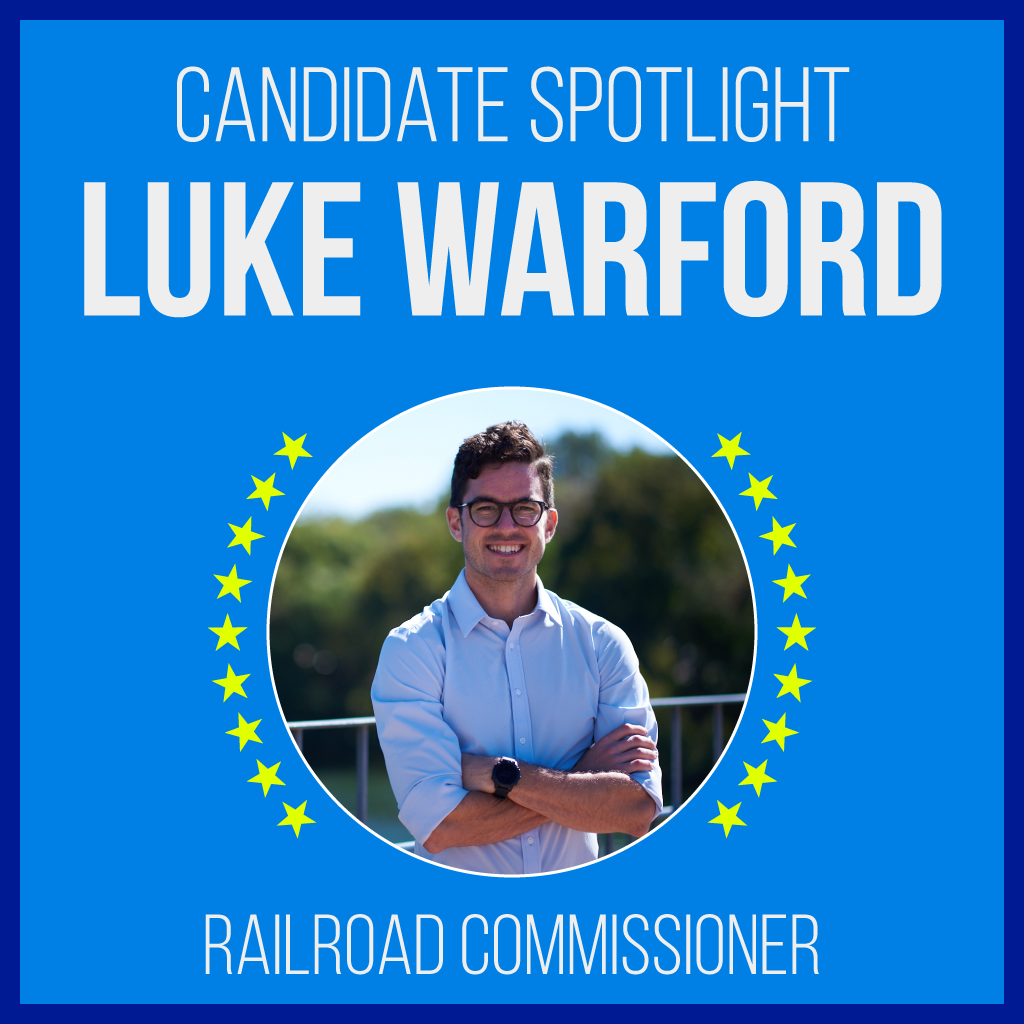 Running for: Railroad Commissioner
Why we are promoting Luke:
Luke was raised by his mother, a preschool teacher, and his grandfather, a pediatrician, who taught Luke about the value of helping others. Most recently, Luke ran one of the largest voter registration programs in Texas history. During Winter Storm Uri, Luke saw Texas values in action – Texans quick to help their neighbors get through the storm. And he was also enraged by the failure of Texas' elected officials to take responsibility or look out for Texans. Luke studied economics and political science because he understood how the intersection of those two fields have such a significant impact on people's lives. We need the kind of change and energy that Luke is ready to bring to the table.
"I'm running because 700 Texans died unnecessarily during Winter Storm Uri in a grid failure that could have been prevented if the Texas Railroad Commission had done their jobs. And because when the power was out, instead of working tirelessly to get the grid back online, the Commissioners were focused on making billions for their friends and passing those costs on to consumers."

Luke Warford
Learn more about: