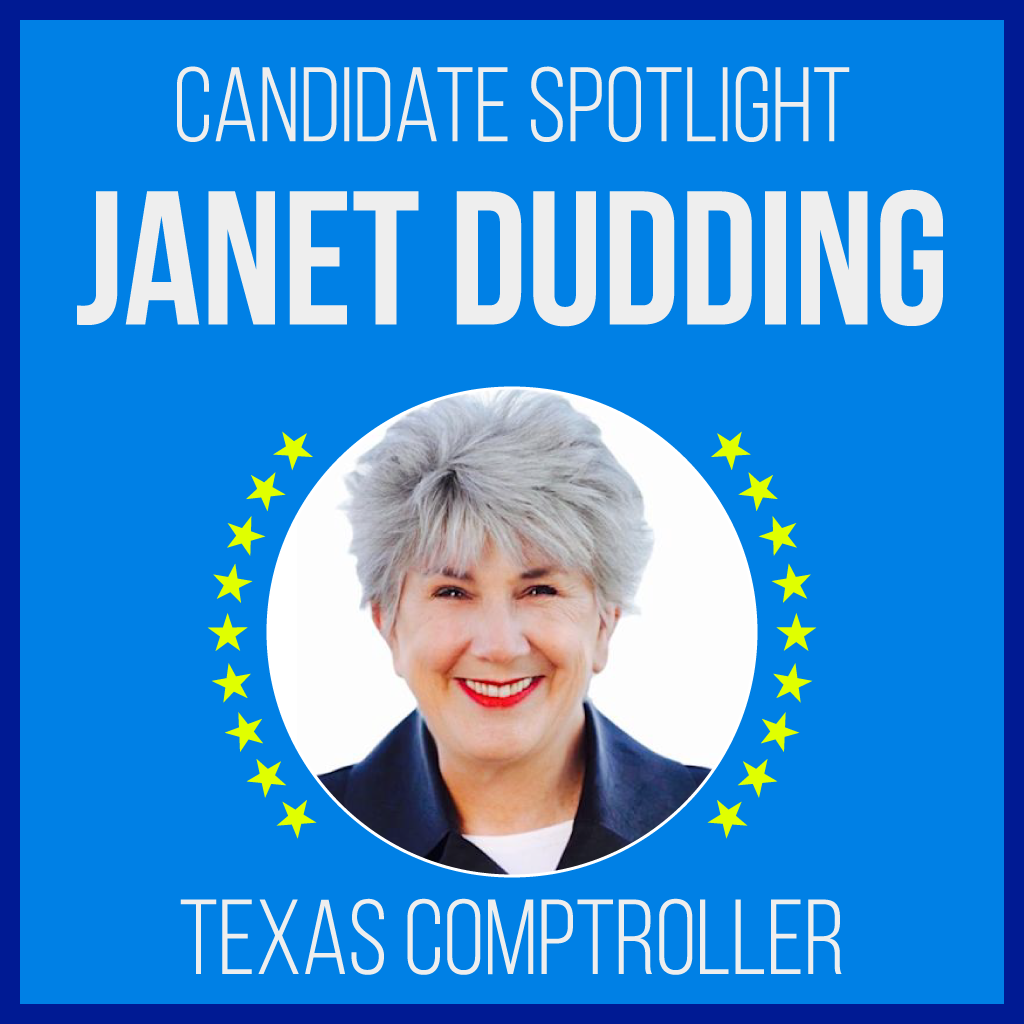 Running for: Texas's Comptroller
Why we are promoting Janet:
Janet Dudding is a CPA who began her governmental accounting career with the Office of the State Auditor investigating allegations that governmental officials had embezzled taxpayer money or taken kickbacks. She's spent her professional life holding governments accountable to people, not special interests. As a single mother, she earned her BS-Accounting from the University of Southern Mississippi and her MBA from Millsaps College. Janet is extremely qualified and will serve Texas well!
"Texans deserve laws that reflect our values — not laws that punish people when they are at their most vulnerable. We deserve laws that protect our life and liberties and help us reach our dreams. We are more alike than we are different. We deserve laws that embrace equality."

Janet Dudding
Learn more about: