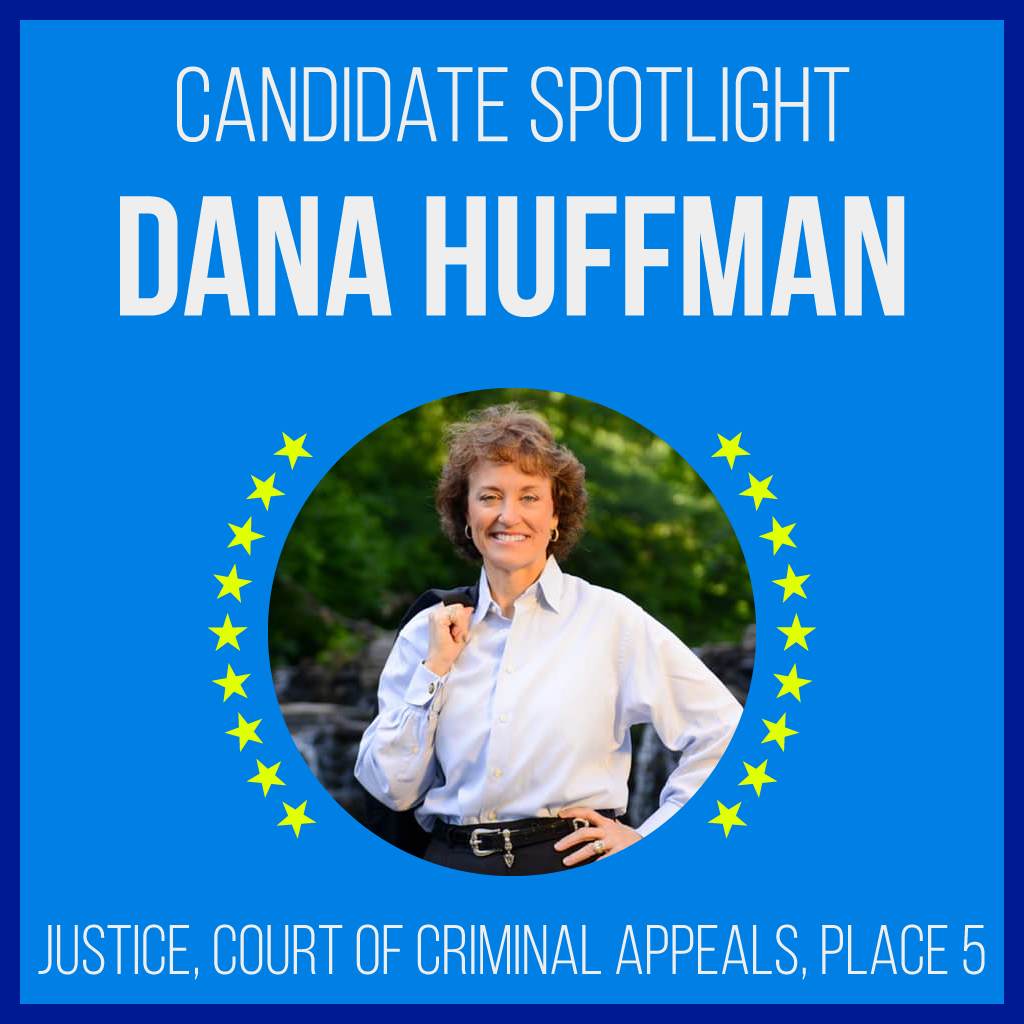 Running for: Justice, Court of Criminal Appeals, Place 5
Why we are promoting Dana:
With over 25 years of experience, Dana is a respected judge in the North Texas area. She graduated from Stephen F. Austin State University with a BA in Business Administration, and she earned her law degree at Texas A&M School of Law. Dana is very interested in getting some Democrats on the Texas Court of Criminal Appeals since it has been 100% Republican for many years.
"I'm running for the Texas Court of Criminal Appeals with a commitment to fairness and 25 years of combined legal and judicial experience."

Dana Huffman
Learn more about: