Esta información también está disponible en español.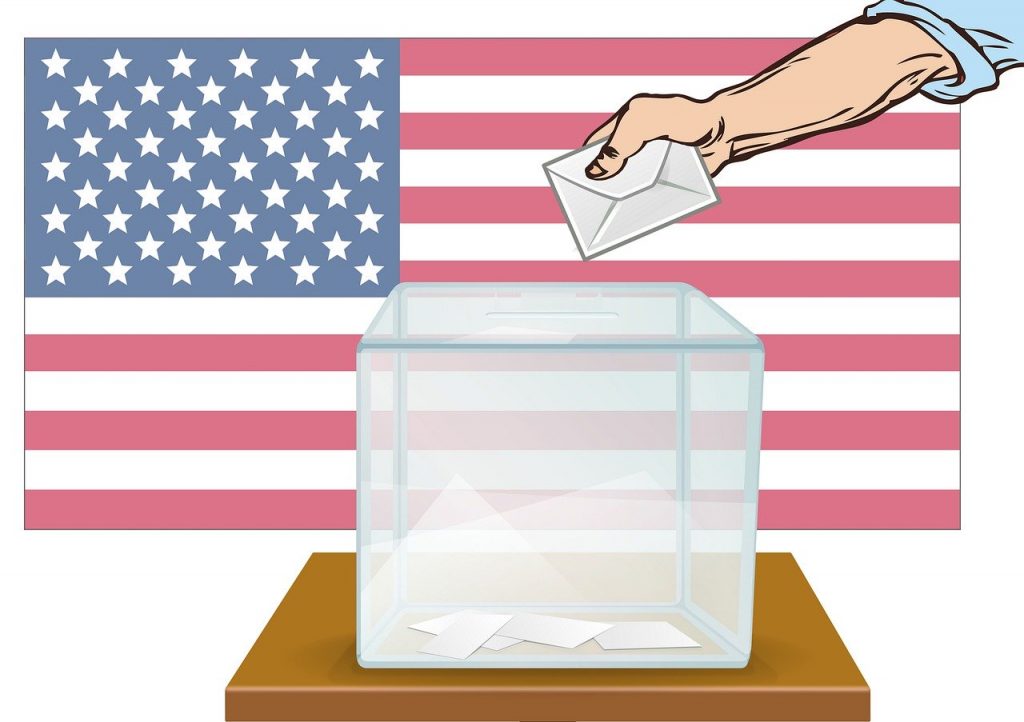 It's almost time for the Texas primary elections — our chance to make our voices heard in the process to select our nominees for the critical 2020 elections. Make your preparations now, so you'll be ready to go when it's time to head to the polls, starting Tuesday, February 18!
Prepare your choices
Spend a little time researching the candidates so you can vote with confidence. You can use the Vote411 Personalized Ballot to enter your address, see all the races on your ballot, and review profiles of candidates in the races, including their answers to questions posed by the League of Women Voters.
For more information, you can study the candidates' own websites using the links in our listing of the Kendall County Democratic Primary ballot.
As you decide on your selections, remember to make notes on a paper you can carry into the voting booth with you, as you cannot refer to your mobile device while casting your vote. If you use the Vote411 Personalized Ballot, you can send the results to yourself and print them, or you can print and complete a sample ballot to take with you when you vote.
Make your plan
You are eligible to vote by mail in Texas if you are:
65 years of age or older, or
Disabled, or
Out of the county on Election Day and during all of the early voting days.
If you meet one or more of those qualifications, apply as soon as possible for your ballot by mail. As soon as you receive your ballot, follow the instructions to complete it and return it, so you can be sure it will be counted.
For those voting in person, early voting will take place at the Kendall County Courthouse Annex, 221 Fawn Valley Drive in Boerne, at the following dates and times:
Tue Feb 18: 8:00am – 6:00pm
Wed Feb 19: 8:00am – 6:00pm
Thu Feb 20: 8:00am – 6:00pm
Fri Feb 21: 8:00am – 6:00pm
Sat Feb 22: 9:00am – 5:00pm
Mon Feb 24: 8:00am – 6:00pm
Tue Feb 25: 8:00am – 6:00pm
Wed Feb 26: 8:00am – 6:00pm
Thu Feb 27: 7:00am – 7:00pm
Feb Feb 28: 7:00am – 7:00pm
On Election Day, Tuesday March 3, Kendall County voters can cast their votes at any of the following locations from 7:00am – 7:00pm:
City Hall (City of Boerne): 447 N. Main Street #100, Boerne, Texas 78006
Morningside Ministries: 1150 Grand Blvd, Boerne, Texas 78006
Bergheim Volunteer Fire Department: 1 Old Curry Creek Road, Boerne, Texas 78006
Burdick Community Center: 119 Old San Antonio Road, Boerne, Texas 78006
Kendall County Fairgrounds: 1307 River Road, Boerne, Texas 78006
Kendalia Community Center: 2610 FM 473, Kendalia, Texas 78006
Boerne Bible Church: 1026 E. Blanco, Boerne, Texas 78006
Sisterdale Community Center: 2 Sisterdale-Lindendale Road, Boerne, Texas 78006
Comfort Baptist Church: 100 Amber Drive, Comfort, Texas 78013
Waring Fire House: 11 Waring Road, Boerne, Texas 78006
Nineteen:Ten Church: 130 FM 1376, Boerne, Texas 78006
Whichever of the above options you choose, be sure to make a plan for when and where you plan to vote, and how you will get to your polling location – then put it on your calendar.
Bring your crew
Once you've got your plan in place, extend your plan to include your family, friends and neighbors. Make sure they each know where and when to vote, and that they have a way to get there. Make it a voting outing together!
Cast your vote
When it's time to go vote, make sure to take along one of the various acceptable forms of photo ID. Curbside voting is available at all polling locations for voters who have difficulty walking or standing for long periods.
Also, consider adding the Election Protection Hotline number, 1-866-OUR-VOTE (866-687-8683) to your contacts on your phone so you can call them if you have any questions or problems casting your vote, or observe any problems at the polls.
And finally, don't forget to pick up your "I Voted" sticker — and wear it proudly!