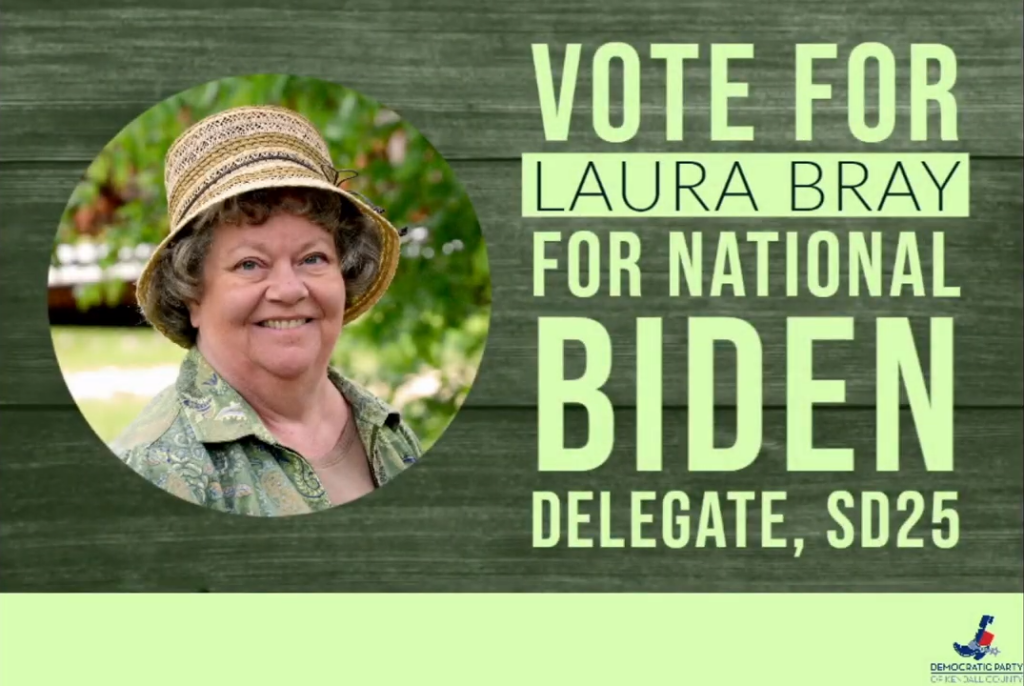 Laura Bray, the Deputy Chair of the Kendall County Democratic Party, is running to represent Senate District 25 as a Joe Biden delegate to the Democratic National Convention.
Laura is endorsed in this race by the Kendall County Democratic Party, the Boerne Area Democrats, and the Comal County Democratic Party.
According to County Chair Kevin Henning, "Laura has been a guiding force in Kendall County, and there is no harder worker."
We wish Laura the best and encourage all SD25 Biden delegates to the Texas Democratic Party Convention to cast a vote for Laura Bray!