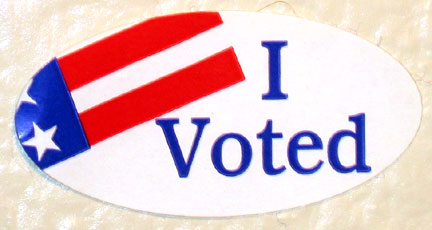 The early voting window for this spring's local elections has ended, and turnout has been low. So far, less than 6% of eligible voters have voted in this election. So your vote can make a big difference!
If you haven't yet voted, please make a plan to vote on Saturday, May 4. Here are the details:
Where to vote
If you live in the portion of Boerne ISD that is within Kendall County (except for the area inside the city limits of Fair Oaks Ranch), you will vote at the Patrick Heath Public Library, 451 N Main St in Boerne.
If you live in the city of Fair Oaks Ranch, or in the portions of Boerne ISD that are within Bexar and Comal Counties, you will vote at Van Raub Elementary School, 8776 Dietz Elkhorn Rd in Fair Oaks Ranch (enter off of Noll Rd).
When to vote, what to bring
On the ballot
Everyone in the Boerne Independent School District can vote for School Board Trustee, Place 5.
Voters in the City of Boerne who live in City Council District 3 and District 5 will also vote to fill the unexpired terms in those City Council seats.