by Luke Rosenberger and Laura Bray
for the "Progressive Views" column, Boerne Star, September 18, 2020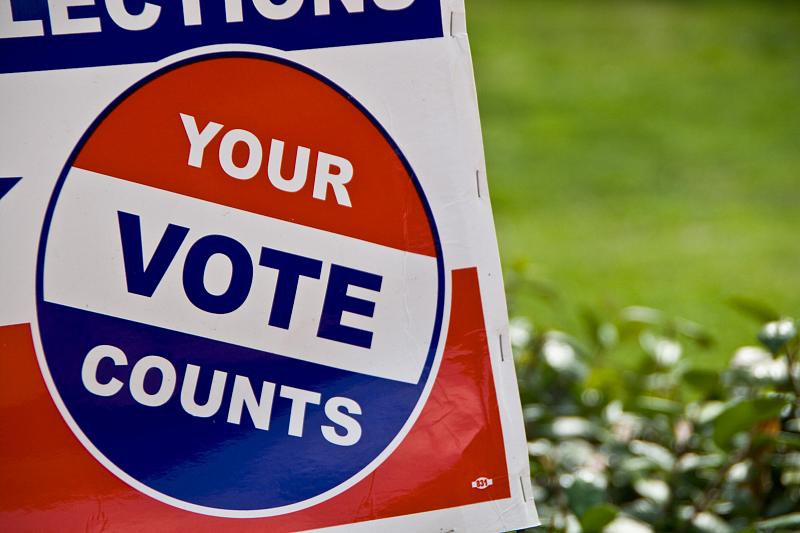 While many voters are familiar with the visible procedures that are followed at polling places to enforce Texas Election Code, those are just the tip of the iceberg. There are many more procedures to protect the integrity of the vote that many voters may never see.
Those who have worked as election clerks or judges — a great experience for any citizen — are more familiar with the meticulous cross-checking, confirmation and documentation that take place throughout every day of voting, at every poll site. These careful steps are required by Texas Election Code to prevent and detect any attempt at fraud or tampering, and ensure that every vote cast is counted faithfully and, if necessary, can be recounted or verified. Even in jurisdictions like Kendall County that use electronic voting equipment, these steps provide an extra paper trail to ensure accuracy.
There's still another set of procedures that even fewer people may have witnessed, but which are just as detailed — the processes for sending, receiving, verifying, processing and counting absentee or mail-in ballots. The rules are so specific that even the printing companies that produce the ballots must be properly registered with the Secretary of State (and you'll notice that none of them are based overseas).
Ballots are only sent to voters who have applied for them. (See our column on August 21 for more information on voting by mail.) If you are eligible and submit your application now, you'll receive your ballot in plenty of time to return it and confirm it's counted. Before sending out a ballot, elections staff confirm each voter's registration is current. Each ballot package includes unique identification that ties that ballot to its intended voter and allows it to be verified upon return. Once an absentee or mail-in ballot has been mailed to a voter, that voter cannot cast a vote in person unless they bring back their own mail ballot to be cancelled. Elections staff match up received ballots with the corresponding voter's application before they proceed to review.
Before the ballots can advance to be counted, the Signature Verification Committee meets to confirm that each voter's signature on the outer envelope (the "carrier envelope") matches the corresponding signature previously on file for that voter. The committee includes representatives from each party on the ballot, and without seeing the voter's party or selections, reviews the signatures to ensure a match. If a majority of committee members agrees that the two signatures could not have come from the same person — or, unfortunately, if the voter has failed to sign the carrier envelope—they reject the ballot. If you vote by mail, please don't forget to sign in the red box on the outer envelope before submitting your ballot so your vote will count!
Once the signatures have been verified, the ballots can advance to be qualified and counted by the Early Voting Ballot Board. The EVBB works through the day on Election Day, carefully tracking, verifying and counting all mailed ballots received by that time. The same board then reconvenes one week after election day to process additional ballots. Ballots postmarked by Election Day can still be counted if they are received by the elections office the very next day (for voters in the US), or several days later (for military voters and citizens living overseas). At this time the EVBB also qualifies and processes provisional ballots.
At every step of the way, from the time the ballots are delivered to the elections office, the physical custody of all of these ballots is handled with utmost care — there are seals with serial numbers, logs that track those serial numbers, boxes with double locks whose keys are held by two different designated custodians, and lots of people who watch each other to confirm the chain of custody of all ballots and materials.
But they can only take care of your ballot if they receive it. That's why, if you vote by mail, it's critical to verify that your ballot is delivered. As required by the Texas Election Code, our Elections Office publishes to its website a list of all mail-in ballots it receives, so absentee voters can confirm their votes will count. And this year, you have one additional delivery option: you will be able to drop off your own mail-in ballot in person at the Elections Office. To do so, you'll need to show photo ID and sign the voter log.
If you have any questions or doubts about voting by mail, call our friendly Elections Office at (830) 331-8701. And to sign up to take action this fall, visit www.kcdems.us/act20.