by Laura Bray
for the "Progressive Views" column, Boerne Star, December 17, 2021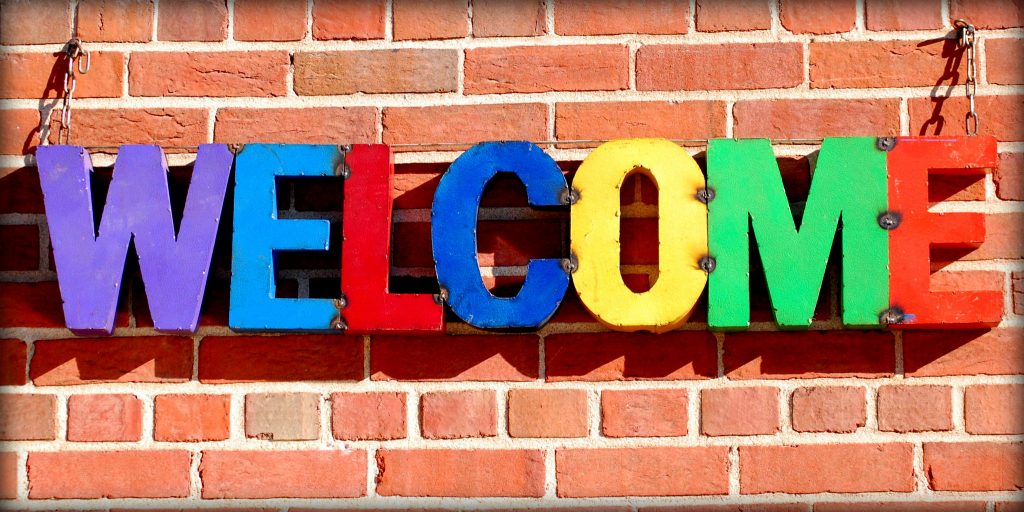 If you've driven around Boerne and Kendall County lately, explosive population growth is hardly a surprise. The population of Boerne has grown 70% since the 2010 Census; Kendall County has also grown significantly. In his State of the City address this past fall, Mayor Handren said he believed the city would hit 30,000 residents by the next Census. Many of these new arrivals are Democrats, and the Kendall County Democratic Party (KDCP) and the local Democratic club, the Boerne Area Democrats (BAD), welcome all these new residents to the area! We are all Americans, and a diversity of viewpoints is essential to making good decisions and having a healthy community. There are more Democrats here than you think—and we're growing!
In the November 2020 general election, a record number of Kendall County Democrats cast their votes for President Biden. KCDP has a solid base of over 150 volunteers, and we plan to build on that growth and broaden the footprint of Democrats and the Democratic Party locally. In the upcoming March primary, Democrats have strong and qualified candidates (several of whom are veterans or educators) for all statewide offices, the US House of Representatives, the Texas House, and some local county offices.
KCDP and BAD work to find and welcome more local Democrats and to foster a community of like-minded individuals. The groups have a joint office at 216 E. Blanco, Suite 201 in Boerne, where local residents can register to vote, ask questions about upcoming elections, and pick up materials from local Democratic candidates. BAD holds its membership meetings on the second Thursday of every month at noon. (Due to the pandemic, BAD has been meeting via Zoom. Depending on the virus situation, BAD hopes to return to in-person meetings in January.) The meetings feature a speaker of local interest and a means to meet and network with other Democrats.
Both groups are active participants in the community. KCDP has an Adopt-a-Highway segment on FM3351, where our local volunteers pick up trash on a quarterly basis. We participate in the Kendall County Fair and Comfort Independence Day parades and host a booth at Boerne Market Days twice a year. BAD conducts fundraisers for Hill Country Family Services (HCFS); BAD's December holiday fundraiser gathered over $2,000 in gift cards to help HCFS provide services to local families in need. Several of our volunteers serve on local boards of directors of non-profit groups.
Democrats believe that investments in public education, infrastructure (including rural broadband), and science lead to economic growth and provide everyone with an equal opportunity to succeed. President Biden's bipartisan Infrastructure Investment and Jobs Act, which passed in November, includes $35 billion for Texas projects over five years, according to estimates from the White House. These funds include $26.9B for highways; $537M for bridges; $100M to improve broadband access; and $2.9B to improve water infrastructure; among other provisions. The bill also includes funds for a "national investment in weatherization," which will help our beleaguered electrical grid.
At a Commissioner's Court meeting in early December, the Court approved using $9.2 million from the American Rescue Plan Act to pay for a number of much-needed projects. At their meeting this past Monday, the Court approved funds to update air handlers in the courthouse with UV equipment to purify the air.
KCDP and BAD encourage all local Democrats, both new and those who have been here a while, to get involved:
Are you registered to vote (and is your address current on your voter registration)? Check now, while there's plenty of time before the March Primary election. Visit the Kendall County Elections website to check.
Commit to vote in March (and beyond). Talk to your family, friends, and neighbors and encourage them to vote.
Join the Boerne Area Democrats. Dues are only $40 a year.
Tell your precinct chair (look it up online) that you want to volunteer. KCDP needs help with block walking, phone banking, hosting events, administrative work, and more.
KCDP and BAD welcome all our new residents, and we encourage everyone to learn about the candidates in the March Primary and cast your ballot. It's critical that all Democrats vote in rural counties for statewide offices. We cannot turn Texas blue without your votes. For more information on how to get involved, visit www.kcdems.us
Laura Bray is the Chair of the Kendall County Democratic Party.
Ready to get involved?
Learn more about upcoming opportunities to take action online and/or in our own community.