by Laura Bray
for the "Progressive Views" column, Boerne Star, October 8, 2021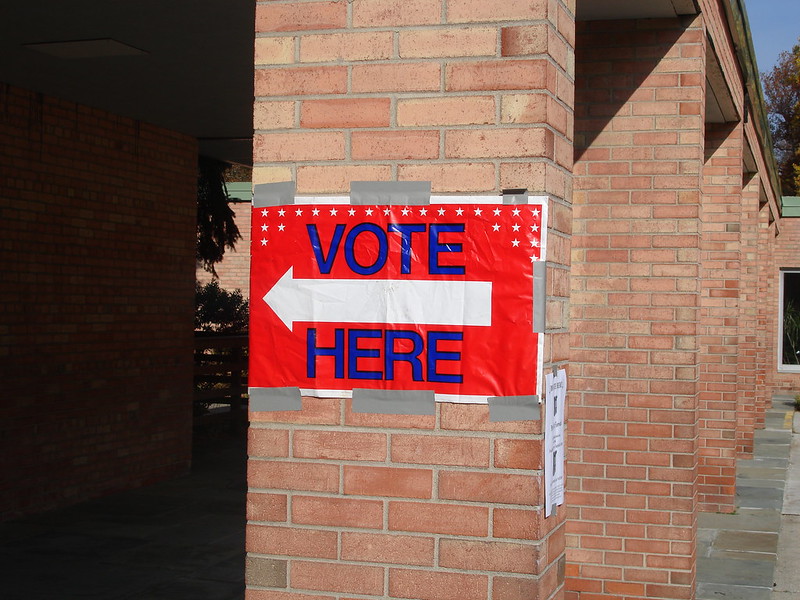 While redistricting and next year's statewide elections receive the lion's share of media coverage these days, we do have an election on Tuesday, November 2. On the ballot are eight amendments to the Texas Constitution. It's a non-partisan election, and the Texas Democratic Party has taken no "official" positions for or against any of the amendments.
Constitution amendments are a bit confusing and hard to understand (understatement of the week). Take advantage of the excellent www.vote411.org site, sponsored by the non-partisan League of Women Voters (LOWV). This site will provide you with a customized ballot that shows everything that will appear when you vote. First, enter your address. Click the "Explore Now" button in the "Find What's On Your Ballot" box, then choose your language and click "Go to my races." You'll see a list of all eight constitutional amendments. (Note: my results page also listed the Boerne ISD races that were on the ballot this past May. This is incorrect, and we've taken steps to inform LOWV of the error.) 
Click on each amendment, and you'll find a link to an explanatory video about that amendment, the amendment language, and arguments for and against the amendment. There's also a link to an analysis of the bill, written by the House Research Organization. Once you read everything, you can click the "Choose" button under either the "For" or "Against" column. After you click the "Choose" button, the site advances to the next amendment on the list. When you're done with your analysis, you can enter your phone number or email address, and LOWV will send your choices to take with you to the polling location. (Note that LOWV does not save any information; it's all erased once you leave the site.) Please note that you may not use your phone to look up your choices when voting. You can, however, bring in a piece of paper with your choices listed.
Early voting begins on Monday, October 18 and ends on Friday, October 29. The early voting location is at the Kendall County Elections Office (KCEO) at 221 Fawn Valley Dr. in Boerne; Monday-Friday daily hours are 8am-6pm. (Note that this location is not a polling location on Election Day.) Curbside voting is available for those with mobility issues. Look for the "curbside" signage at the Elections Office for more details. 
If you are eligible to vote by mail (visit the "Early Voting by Mail" page on the KCEO website), that application must be received (not postmarked) by Friday, October 22, 2021. The KCEO website has a wealth of other material on elections, including voter ID requirements. 
On Election Day, Kendall voters can take advantage of countywide voting to vote at any of the eleven polling locations in Kendall County. (Click the "Upcoming Elections" link on the left menu on the KCEO website to find a list.) Gone are the days when voters had to cast their Election Day ballot at their precinct voting location. You must, however, cast your ballot in Kendall County.  
It's also important to check your voter registration and ensure it lists the correct address. Visit www.votetexas.gov, sponsored by the Texas Secretary of State Elections Division. Click on the "Am I registered?" button at the right. After entering your name, county, and date of birth, your voter record will appear. Confirm that you are listed as "Active," and confirm your address. Click the red "Change your address" button if you need to update your address. This results page also has a list of your polling locations.
If you're not yet registered to vote, the deadline to do so for this November passed earlier this week. But we encourage you to go ahead and register so you're ready for next spring's primary elections—whenever they happen (depends on when redistricting is signed into law). You can request a voter registration application at the www.votetexas.gov site, or you can register in-person at the KCEO (address listed above). 
All the legislation passed by the Texas Legislature this past summer (and still under consideration at the Special Session) does not go into effect until December 1 at the earliest. So this election will run under the same rules as last November's general election. Other websites such as the Texas Tribune also have information on the proposed amendments. The San Antonio Express-News website will have recommendations and information in late October.
Ready to get involved?
Learn more about upcoming opportunities to take action online and/or in our own community.