by Kevin Henning, KCDP Chair
for the KCDP weekly newsletter, June 14, 2020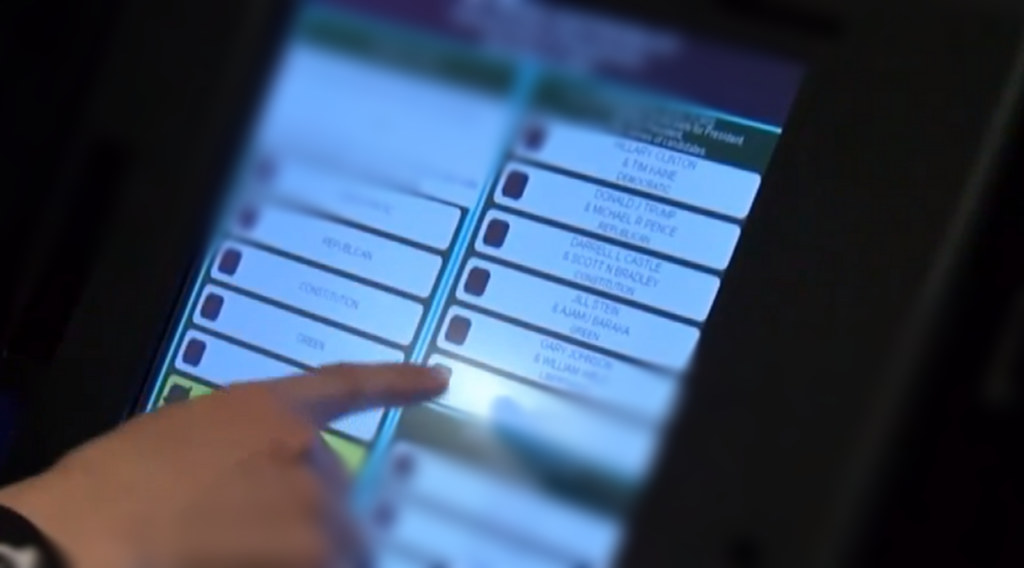 The Democratic Party Runoff Election is just around the corner. Election Day is July 14, 2020 with early voting starting June 29. Information on when and where to vote is included below please check it out. Are you ready? You need to registered and the last day to do that for the runoff is Monday, June 15. You need to know who to vote for and a great place to start, to learn about candidates, is the League of Women Voters' site.
Royce West is running against M J Hegar for the US Senate to have a chance to beat Republican John Cornyn. They are both great candidates and below is information on each of them from their websites. The other race is for a chance to run for Railroad Commissioner against Republican James Wright. Chrysta Castañeda is running against Roberto Alonzo. Again, both are excellent and would be a much-needed progressive voice on Texas Railroad Commission which regulates the oil and gas industry.
Royce West
"Royce has dedicated his life to providing and protecting basic rights and opportunities for all Texans. Senator West advocated with parents and teachers to achieve world-class education for students, championed criminal justice reform, supported workers seeking fair wages, and advocated for common-sense gun legislation like banning assault weapons and having universal background checks. Royce promoted and defended women's reproductive rights, stood with immigrant rights communities for comprehensive immigration reform, and marched with students seeking fair voting rights. He also championed expansion of healthcare opportunities for Texans and provided subsidized foster care alternatives to grandparents, as well as other family members.
"As a Texas State Senator, Royce has represented the 23rd Senatorial District on behalf of the citizens of Dallas County. During his tenure, Senator West was named by Texas Monthly as one of the "Ten Best Legislators in Texas", and received countless awards from community and business organizations for his leadership. Senator West serves as the Vice Chair of the Senate Higher Education Committee and is a member of Senate committees on Education, Finance and Transportation."
M J Hegar
"As a young girl, M J's dreams of becoming a military pilot were dismissed with claims that 'the front is no place for a woman.' Unwilling to back down, M J became a commissioned officer in the Air Force after graduating from the University of Texas. She was selected for a highly competitive spot in the pilot training program, where she graduated at the top of her class. M J went on to serve three tours in Afghanistan as a combat search and rescue and medevac pilot.
"During a rescue mission in Afghanistan, M J's helicopter was destroyed by the Taliban, and she was injured by enemy gunfire. M J received the Purple Heart for her injuries, and she is one of only a few women to be awarded the Distinguished Flying Cross with Valor for her actions saving the lives of her crew and patients.
"When her injuries left her unable to fly, she was barred from competing for a ground combat position because she was a woman. M J knew that the rule was not only unjust, but a detriment to military preparedness — and that changing it was a fight she had to take on.
"So, she worked across the aisle and successfully led the charge to overturn the outdated policy and open up hundreds of thousands of jobs for women in the military. During her advocacy, M J got a firsthand look at how broken Washington is — and it left her with deep concerns about the ever-increasing dysfunction we were leaving for the next generation.
"Now M J is taking on the fight for the Senate, to break the bottleneck that's blocking any constructive progress in Washington from coming to reality. She's up against Senator John Cornyn, who has spent nearly two decades in Washington serving the special interests over Texans. "
Chrysta Castañeda
https://www.chrystafortexas.com
"Chrysta is an engineer, a lawyer, a community leader, and a mom. After receiving her degree in industrial engineering from Kansas State University, Chrysta earned her law degree from Southern Methodist University Dedman School of Law, where she graduated cum laude.
"As the founding partner of her law firm in Dallas, Texas, Chrysta focuses on oil and gas litigation in the upstream sector, as well as commercial litigation and products liability disputes involving technical evidence. Her winning verdict in Pecos, Texas for an oil and gas plaintiff has been recognized by the National Law Journal and named to the Texas Lawyer's Verdicts Hall of Fame.
"In addition to her successful career, Chrysta has held leadership positions in a variety of non-profit agencies focused on improving women's lives. She is a board member of the Texas Women's Foundation and was previously the board chair of Ignite Texas, a non-partisan organization focused on building political ambition in young women.
"The Texas Railroad Commission is the state agency that oversees all oil and gas drilling—one of the largest drivers of the Texas economy. Oil and gas production is not going away any time soon and it is a vital part of the Texas economy, but the Commission is not enforcing the law. Those laws protect us all – from wasting energy, from pollution, and from bad practices that doom our future.
"Chrysta will work tirelessly to stop the waste and abuse of our precious natural resources. As both an engineer and a lawyer, she knows the law and she knows that technology can help get us out of this mess. She has worked in the industry for over three decades, representing all kinds of people: royalty owners, landowners, operators, investors, and service companies. Chrysta has the right experience and education to make the Railroad Commission a better place and improve the environment for all Texans."
Roberto "Beto" Alonzo
https://alonzo4txrrcommissioner.com
"Roberto is trailblazer: he made history when he was first elected as Representative by becoming the first Mexican American from North Texas elected to the Legislature, He won by a 2 to 1 margin with over 66% of the vote. He served for twenty years.
"Alonzo served on:
Higher Education Committee
Calendars Committee
House Administration Committee
Vice Chair of the Pensions Committee
Named Legislator of the Year in 2015 by the Texas Public Employees Association
"Alonzo is actively involved in community affairs in the Dallas metroplex area:
Board Member, Greater Dallas Hispanic Chamber of Commerce
Board Member, Dallas Area Rapid Transit Authority (DART)
Board Member, Hispanic PAC/USA in Washington, D.C.
State Chairman of the Texas Mexican American Democrats
National Delegate to the Democratic National Convention eight times.
"Throughout his career and tenure in office, his leadership and advocacy have distinguished him among his peers as a trailblazer and leader for Texas.
He has been an advocate for quality public education, a strong economy, increased services to veterans, access to health care including the expansion of Medicaid for seniors and the expansion of women's health care.
"Awards and Honors: Named "Top Ten Best Legislators" by Equality Texas
"Alonzo is the principal attorney at Alonzo Law Firm, P.C. since 1986. He is married to Sylvana and they have three children."
Please stay safe and stay engaged. Thank you all for your support of the KCDP and most of all, please vote.
Until we can be together again, please stay safe and please stay engaged. Thank you all for your support of the KCDP.
This week's newsletter
Learn more about the Democratic Convention, Senate Debate, and much more!
Subscribe to our newsletter
News from the Kendall County Democratic Party in your inbox every week