by Kevin Henning, KCDP Chair
for the KCDP weekly newsletter, May 24, 2020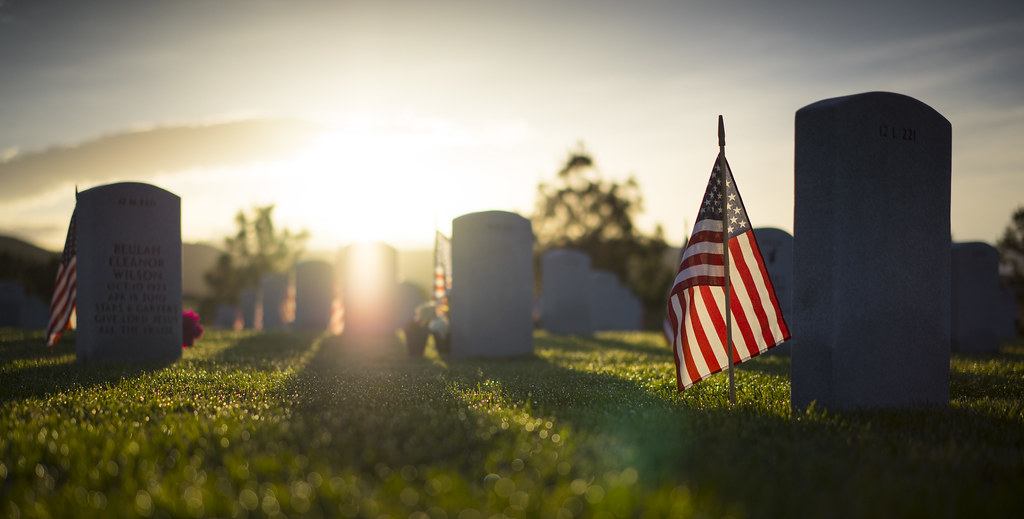 The Kendall County Democratic Party stands with our community on this Memorial Day to honor the women and men in the Armed Forces who have sacrificed so much in defense of the United States. Let us also acknowledge that as individuals we have a never-ending bond with and duty to our living service members. As we contemplate and honor the more than one million American men and women who gave their lives for our nation we must not let their sacrifice be in vain. We must stand strong against the forces that would rob us of our freedom and security, something we should never take for granted. In the words of Eleanor Roosevelt:
"Freedom makes a huge requirement of every human being. With freedom comes responsibility."
Our nation and the world has been shaken by the impact of COVID-19. We will come out of this crisis stronger, I truly believe. Please pause and pay tribute to all those who died in the service of our country, and whose sacrifice serves as an example and guiding light to our future.
Democratic Party Primary Runoff
Don't forget Democratic Party Runoff Election is now scheduled for July 14, 2020.
Here are some important dates to note:
Monday, June 15, 2020 – Last day to Register to Vote
Friday, July 3, 2020 – Last day to apply for ballot by mail (Received, not postmarked)
Monday, June 29, 2020 – First day of Early Voting
Friday, July 10, 2020 – Last day of Early Voting
Tuesday, July 14, 2020 – Election Day
Vote-by-Mail Developments
Legal wrangling continues in an on-again-off-again battle between the forces for good and the current Republican government in Austin. As of this moment, expanded mail-in voting is on hold but let's hope that changes. No matter the outcome of these suits, there will still be in person voting and we will need to staff the polls. If you are interested in working please let Kevin Henning know.
Remember, anyone over 65, if you will be out of town, or are sick or have a disability you can vote by mail in Texas.
There are a number of ways to request a mail-in ballot. Here's an easy link that lets you prepare a letter requesting a ballot: txdem.co/VBMApp or you can call the Kendall Co. Elections office and request an application for Ballot by Mail at 830-331-8701. The Election office will be happy to help you with any questions that you may have.
COVID-19 update
Currently there are 5 active COVID-19 cases being monitored in Kendall County, with 19 previous cases listed as recovered. Of the 24 total cases to date, 11 have been in the city limits, 12 in county areas, and 1 in Fair Oaks Ranch. No hospitalizations have been needed.
As we near 100,000 COVID deaths in the United States, I am deeply disturbed and saddened to think that so many have lost their lives. I have a sense that Democratic leadership handles crisis better than Republicans, that we could have and could be doing better. Let us all commit to changing our leaders in the White House and in Austin.
Until we can be together again, please stay safe and please stay engaged. Thank you all for your support of the KCDP.
This week's newsletter
Learn more about the Democratic Convention, Senate Debate, and much more!
Subscribe to our newsletter
News from the Kendall County Democratic Party in your inbox every week