by Alexandra Purchatzke, Champion High School
for the "Progressive Views" column, Boerne Star, May 8, 2020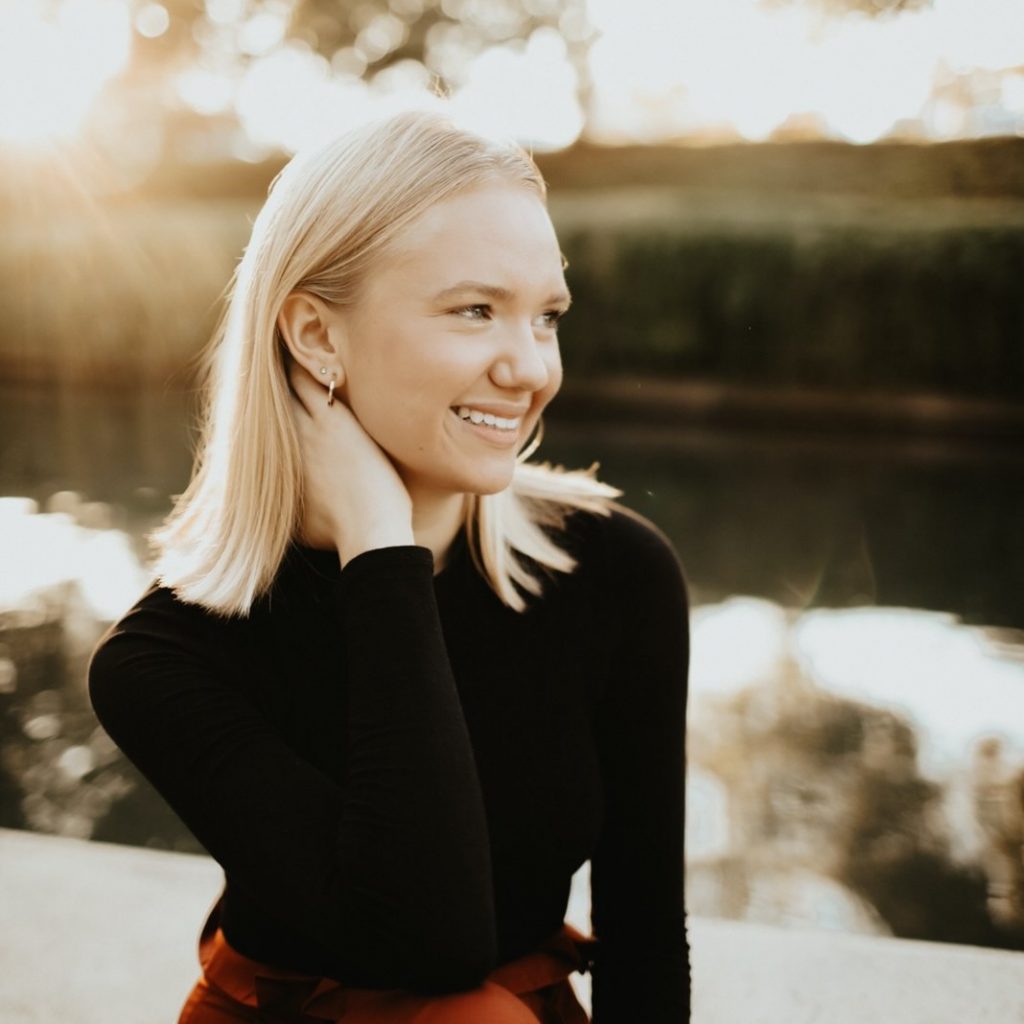 Alexandra Purchatzke was the winner of the 2020 Civic Engagement Scholarship sponsored by the Boerne Area Democrats. She is a senior at Boerne Champion High School and plans to attend University of Texas at Austin in the fall. She wrote the essay below based on the following prompt:
Consider the numerous challenges facing our country today, such as the environment, health care, civil rights, education and immigration. Pick an issue that you think is the most critical, explain its importance/implications, and describe how you would advise our government to address this challenge.
In the devastation of the COVID-19 pandemic in America, one fact about American society is becoming painfully clear—the lack of access to proper healthcare and insurance. One-third of Americans are uninsured or underinsured, according to the Public Broadcasting Service (PBS), threatening their well-being, financial security, and liberty. The under-insured epidemic in America is not only a detriment to those uninsured individuals, but to everyone, as our economy suffers because of it.
Uninsured Americans often find themselves in the hospital with preventable diseases because they did not receive childhood vaccinations, regular checkups from a doctor, or prescription medications. This prevents them from working and leaves them with considerable medical bills, which can be financially devastating. Furthermore, many of the diseases uninsured Americans are hospitalized for are easily curable if caught early on. These individuals are reluctant to seek medical care since they cannot afford it; however, often this leads to a much greater cost—death. Lack of healthcare during childhood is particularly serious, since many vaccinations are given during childhood that protect an individual from a lifetime of illnesses. Furthermore, it is essential that doctors ensure that children are developing properly, so that if any problems, such as ADHD or nutrient deficiency, are found, they can be treated before they can have a major impact on the child's life.
Uninsurance harms all Americans, not just individuals, since it weakens our economy. According to the National Immigration Law Center "health-related productivity losses are estimated to reduce U.S. economic output by $260 billion per year". Thus, it is in the best interest of Americans to support affordable healthcare for all Americans. The US ranks 37th in the world in healthcare, according to the World Population Review. This is below Germany, Israel, and Costa Rica which all have universal healthcare programs. Many argue, however, that universal health care reduces the quality of healthcare one receives. While this may be true, merely expanding current government healthcare options to cover all of those uninsured, while leaving private healthcare intact, will make little difference in the quality of care administered.
According to the World Health Organization, "health is a fundamental human right". In order to fulfil the guarantees of "life, liberty, and the pursuit of happiness" listed in the Declaration of Independence, The US Government must guarantee healthcare by guaranteeing health insurance to every American. This entails expanding Medicaid to all children, expanding it to more income levels, requiring that all doctors and medical facilities take Medicare and Medicaid, and making patents on pharmaceuticals publicly available to bring down the cost of prescription medications. Furthermore, to keep pace with the aging US population, and to offer a higher quantity of healthcare, the US government must offer incentives to build more medical and nursing schools, as well as make these schools cheaper to attend, so as to offer opportunities for qualified students from any socioeconomic status.
Beyond the cost of healthcare, the location of healthcare services is an obstacle thousands of rural Americans face. One solution to this issue is for the government to offer incentives and the technology for remote diagnosis and treatment of patients. In order to fully bring the US into the 21st century, catch up with the rest of the developed world, and fulfil the founding ideas of the United States, the government must take action to expand government healthcare options. On a local scale, governments can offer recognition and support to nonprofit medical organizations, such as Hill Country Family Services. Together as a nation, we can provide quality healthcare to every American.