by Kevin Henning, KCDP Chair
for the KCDP weekly newsletter, March 1, 2020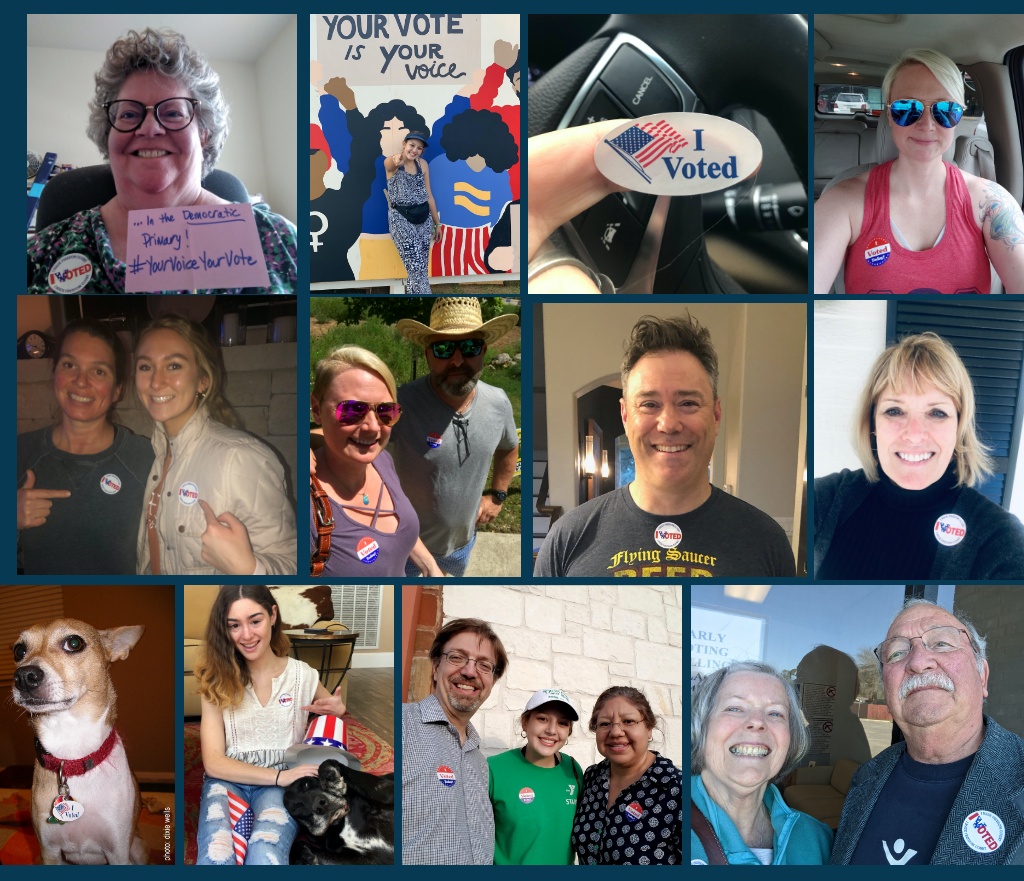 Here are the early voting turnout results for the Primary: 1118 Democrats Voted!
WOW what a great voting effort so far. In 2018 total Democratic Primary turnout was 1031 votes and in 2016, the last Presidential Primary, it was 1141 votes (highest ever) so you have almost eclipsed those numbers just in early voting. Let's set a new record and more than double 2016 turnout. You can do it by voting next Tuesday, March 3, at any of the 11 polling places in Kendall County. Make your voice heard and remember if you don't vote you can't complain.
Also, please remember that after the Primary, we must all come together to support our progressive agenda and the Democratic candidates who can stop the outrageous attacks on the values of our nation. To get Democrats elected in Texas and turning Texas Blue will require a lot of money and a lot of work by all of us. Sitting on the sidelines is not an option. Please join the Kendall County Democratic Party and the Boerne Area Democrats and volunteer to do mailings, block walk, phone bank and text your fellow Democrats to get out and vote. Help a Democratic candidate that you admire by donating your time and money.
Remember, it is time to make our presence know so when you go vote, in the Primary don't hesitate to politely announce:
"I'm a Democrat and I want to vote in the Democratic Primary."
This week's newsletter
Learn more Super Tuesday, the County Convention, and more!
Subscribe to our newsletter
News from the Kendall County Democratic Party in your inbox every week