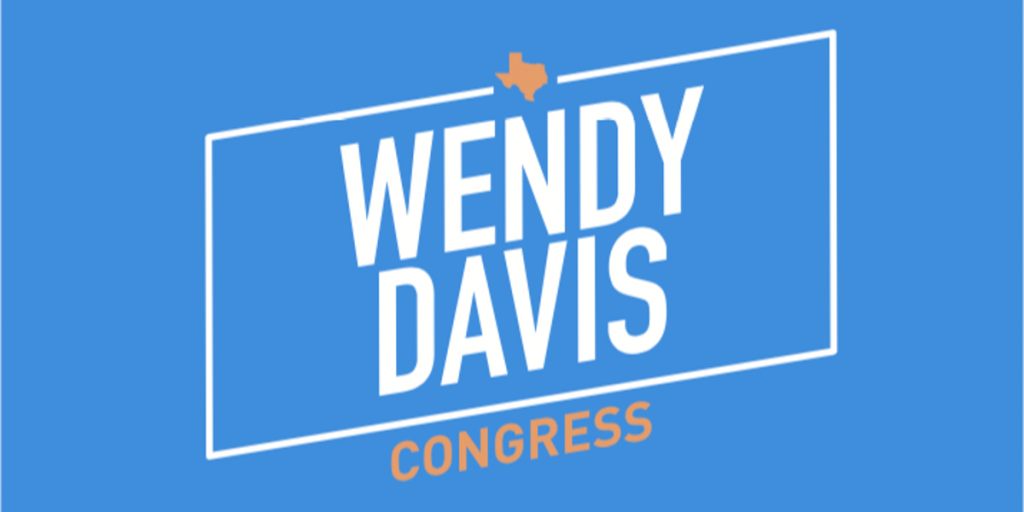 Wednesday, June 17, 2020: Fundraiser
Please join members of the Hill Country Democratic Coalition — Bandera, Blanco, Comal, Gillespie, Hays, Kendall, Kerr & Real Counties — for an evening with Wendy Davis, Democrat for U.S. Congress.
With Special Guests:
Julián Castro, Former San Antonio Mayor, and Secretary of Housing & Urban Development
Joseph Kopser, 2018 Democratic Nominee for TX-21
And Musical Guest: Rachel Lavin
And Hosts:
Melanie Cambron & Jerry L. Wright
Dixie & Robert Cox
Sarah & Jeff Harkinson
Wednesday, June 17th, 6:00 CDT – YouTube link available upon RSVP
Host: $1,000 each or $1,750 per couple
Co-Host: $500 each or $875 per couple
Friend: $100 each or $175 per couple
Guest: $50
RSVP to cait@wendydavisforcongress.com
Donations can also be mailed to:
Wendy Davis for Congress, FEC ID C00713297
3112 Windsor Rd, Suite A #525
Austin, TX 78703
Thursday, June 18, 2020: Postcarding
Join other Wendy supporters as we write post cards to send to voters across the district! We'll be sending out the Zoom link and additional details within 24 hours of the event. See you soon!
Time: 4:00-5:30pm CDT
Location: Virtual event – join from anywhere
Friday, June 19, 2020: Town Hall
Join Wendy for a TX21 Virtual Townhall!
We hope that you and your family are well. Wendy wants to check in with you to see how you're doing, talk with a local authority in TX 21 about the COVID-19 crisis, and take questions from you.
Will you join Wendy this Friday at 5:30 on Facebook live?
Time: 5:30 – 6:15pm
Location: Virtual event – join from anywhere