By Laura Bray
For the "Progressive Views" column, Boerne Star, July 1, 2023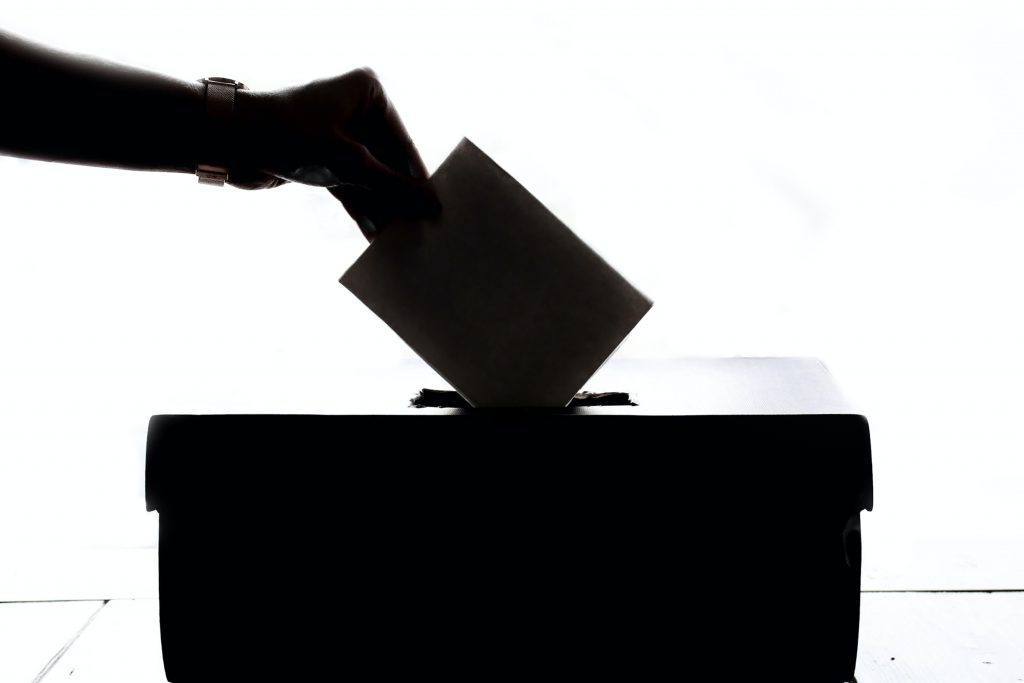 Democracy works best when it's easy for all eligible voters to cast their ballot. Unfortunately, the Texas Legislature closed its regular session this year without passing measures that would make voting in Texas easier. Texas ranks 46th in "ease of voting," according to a study in the "Election Law Journal." The study states, "voting still is not easy in Texas [as compared to 2020]. The state, previously ranked 45th, did not have a lot of room to fall." It cites a lack of online registration, a strict voter ID law, and a lack of no-excuse absentee voting as major hurdles to voting. According to the Texas Tribune, "In the process of addressing a problem they [the Texas Legislature] cannot prove exists [widespread voter fraud], they've created friction where it's not needed, inventing new hassles instead of knocking down existing obstacles."
Here is our four-step solution to make voting easier in Texas:
Implement online voter registration: According to Ballotpedia, 40 states allow online voter registration, with another two in-process. The Texas voter registration process is excessively cumbersome and antiquated. A prospective voter can print out an application from votetexas.gov, but after completing it, the voter must mail it into the local elections office (including affixing a stamp), delaying the process. And with the additional requirement that a voter must be registered thirty days prior to election day, this mail delay often results in prospective voters not having their vote counted. (This 30-day rule burned us personally in the 2017 municipal elections. We didn't purchase our Boerne house until late April, too late to register to vote in the May 6 election. And since we sold our San Antonio house prior to May 6, we couldn't vote in that election, either.)
Allow no-excuse absentee voting: In order to absentee vote (also known as vote-by-mail or vote-at-home), Texans must provide one of four specific reasons that a mail-in ballot is required. Reasons include being 65 years of age or older; being sick or disabled; or being out of the county on election day and during the period for early voting. Why not allow anyone who desires it to vote by mail? According to the National Vote at Home Institute, "more people vote when voting at home is an option." Their research indicates that in 2020, "turnout increased by an average of 5.6% in states that mailed ballots to every voter." And the process is secure. "Best practices for voting by mail include numerous precautions to safeguard the voting process."
Simplify the application and process for a mail-in ballot: Before a law enacted by a previous Legislature, a county elections office could maintain a list of people who requested a mail-in ballot every year and proactively send them an application to vote by mail. No longer. Under current law, county elections offices may only send an application to vote by mail to those voters who specifically request it every year, another unnecessary barrier to voting. In addition, the application to vote by mail is extremely text-dense, with teeny-weeny print (smaller than 10 point) that's difficult to read—a particular problem for elderly voters. In the 2022 primaries, uncalled-for changes to the mail-in ballot process led to one in eight mail-in ballots being tossed as ineligible. The Texas Tribune called it out as the voter suppression it was. They reported that "13% of the total [ballots] were rejected this year. The normal rate of rejection is 2%." Make the mail-in ballot process easier to avoid such problems.
Broaden the range of acceptable photo IDs: Texas has one of the most restrictive voter ID laws in the nation. One can use a concealed carry permit as an "acceptable photo ID," but not a student ID card from a state university. Relax the requirements for an "acceptable photo ID" so more voters can cast their ballot.
The recent Texas Legislative session did produce some good news on ease of voting. A bill that would have prevented polling locations on college campuses failed to pass. Another bill that would have eliminated the very popular countywide voting program (by which Kendall residents can vote at any of the eleven county voting centers) also didn't pass. (It's possible these items will come up again in a future special session.)
It's time to eliminate these unnecessary hurdles to voting. For more information on our advocacy work or information on how to get involved, visit www.kcdems.us or call our office at 830-331-1243.
Laura Bray is the Chair of the Kendall County Democratic Party.