By Laura Bray
For the "Progressive Views" column, Boerne Star, August 26, 2023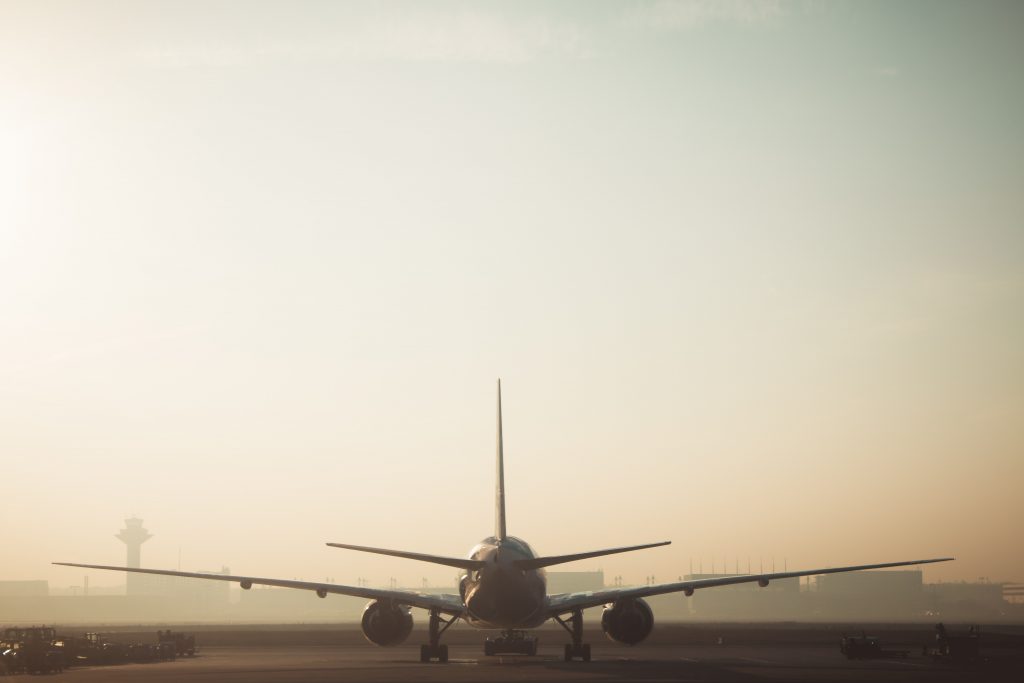 I don't often find myself in agreement with Senator Ted Cruz, but he's got one thing right: getting a direct flight from the San Antonio Airport (SAT) to Reagan National in DC is a "massive priority." Cruz is the ranking member of the Senate Committee on Commerce, Science and Transportation, and as such, he has some leverage in the matter. Earlier this month, he told a San Antonio business gathering that it's "idiotic" that SAT doesn't have such a flight. (Austin, however, does.)
In an editorial earlier this month, the San Antonio Express-News stated, "The lack of nonstop flights to Washington, DC is a small-town problem…This lack of an exemption only hurts San Antonio economic competitiveness."
The main obstacles to a direct flight are FAA rules that restrict the number of flights into Reagan and the distance of the flight. Exceptions must be sought to both rules in order to establish a flight, and it's long past time for such an exception to be granted to SAT.
According to a report by the Center for a New American Security, "Bexar County is home to an estimated 159,000 veterans and more than 80,000 active-duty military personnel." San Antonio also has the second-largest cybersecurity workforce in the nation, behind only Washington, DC. Both these groups would greatly benefit from a direct flight to Reagan, only fifteen minutes from the Pentagon.
When we moved into the area 25 years ago, direct flights to anywhere outside of Texas were few and far between. In the intervening years, city and airport officials have worked hard to expand direct flights, and now the airport offers nonstop flights to "41 cities, including five in Mexico," according to the Express-News. Earlier this month, American Airlines announced a new direct flight to Philadelphia.
The airport and business groups are also working to secure nonstop service to eighteen new cities, including Portland, OR and Albuquerque, with a particular emphasis on getting nonstop flights to London and Frankfurt, Germany. (And once again, Austin beat SAT to the punch—they've had a direct flight to London since 2014 and have since added nonstops to Frankfurt and Amsterdam.) According to the Express-News, "San Antonio could have direct routes to Europe as soon as 2025." Officials are vague on particulars due to non-disclosure agreements they've signed with the airlines.
According to a 2022 study by the Airport Cooperative Research Program, "much recent academic research shows that improvements in air service and connectivity in fact do lead to increases in employment and economic activity." Since no one likes connecting flights, the area's important tourism and hospitality industry would also benefit greatly from more nonstops.
SAT recently broke ground on a five-year, $2.5 billion expansion that will include a new Terminal C (which will be larger than the current Terminals A and B combined and add 17 new gates), a much-needed renovation of the outdated Terminal A, and upgrades to the airfield and roadway. Currently, SAT has 10 million passengers a year, an average of 25,000 a day. These improvements will accommodate a projected growth to 15 million passengers per year over the next twenty years. A news release in August from SAT stated, "SAT made history in July with more than one million passengers flying in and out of the airport."
It's high time for SAT to amp up its game and obtain more nonstops, which will benefit anyone who travels.
For more information on the advocacy work of the Kendall County Democratic Party or information on how to get involved, visit www.kcdems.us or call our office at 830-331-1243.
Laura Bray is the Chair of the Kendall County Democratic Party.