By Laura Bray
For the "Progressive Views" column, Boerne Star, September 23, 2023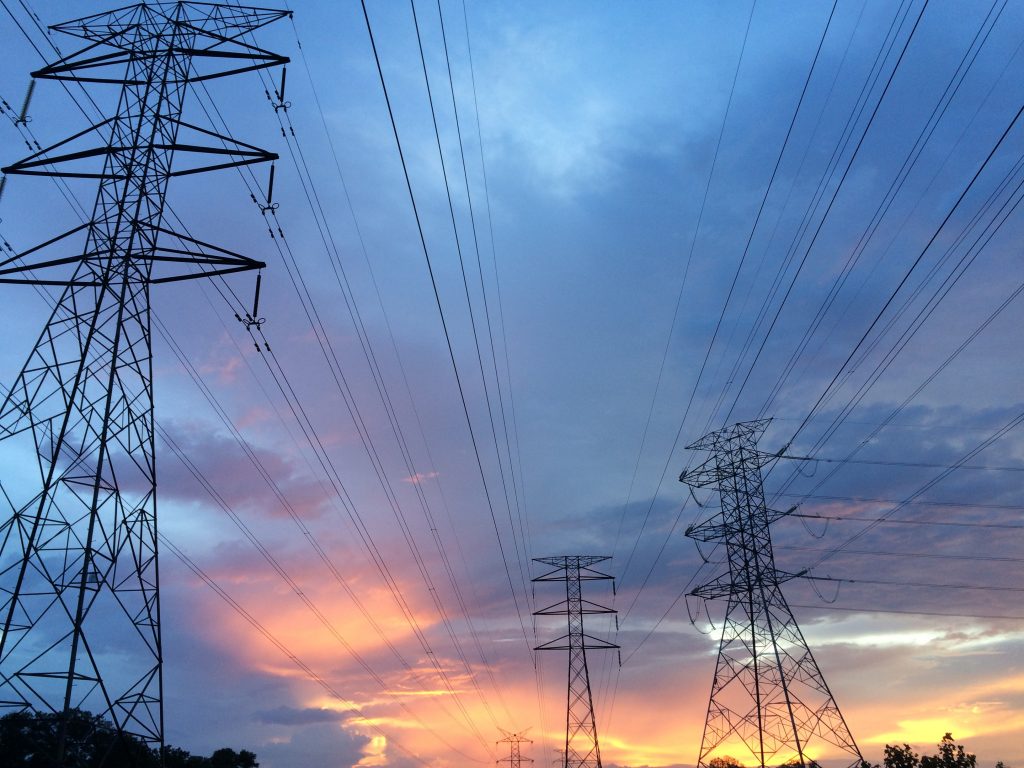 After a decided lack of effective action during the recent 88th Legislature and despite their assurances that all is well with the Texas power grid, it's crystal clear that the grid still isn't fixed.
The record-setting temperatures this summer (see my August 12 column here) stressed the grid nearly to the breaking point several times. ERCOT, the agency responsible for operating the power grid, issued several "conservation alerts" over the past three months, with one episode of "emergency operations" that warned of possible rolling blackouts. Fortunately, the grid remained operational and no blackouts were needed, but it was a close run thing. (If you need a primer on the Texas power grid and why it's unique in the United States, read this excellent article from Texas Tribune.) A grid that can't properly respond to Texas summer heat is not a grid that is fixed.
Industry executives are sounding the alarm bell. CPS Energy president and CEO Rudy Garza recently expressed worry that "the biggest challenges of 2023 are still to come," according to an article in the San Antonio Express-News. He said that "Texas hasn't done enough to ensure the state's power grid can make it through a hard winter without another emergency," like the one that Winter Storm Uri produced in February 2021.
According to a new study by Texans for Public Justice and Public Citizen's Texas office, "Donors tied to 36 companies that private lawsuits allege manipulated natural gas markets to improperly profit from 2021's deadly Winter Storm Uri contributed $6.3 million to seven top Texas officials who have failed to hold those companies accountable." It's no wonder the Lege did nothing (or very little) to fix the grid. Follow the money.
Solar, wind, and, increasingly, battery capacity have helped to address shortages during these hot summer months. But at present, fossil fuel generation is still needed when the wind doesn't blow and the sun goes down at night. Chris Tomlinson, a columnist with the Houston Chronicle, stated in a recent column, "The ERCOT grid has plenty of electricity 98% of the time. The risk of rolling blackouts only exists during the stillest hours on the hottest days and coldest nights. Fossil fuel advocates are spreading a big lie that Texas must add more natural gas generation or experience blackouts….Clean energy can address the pinch points while reducing emissions and air pollution." His four-part series laying out why Texas politicians haven't investigated Winter Storm Uri more thoroughly was jaw-dropping.
ERCOT officials have even expressed concern about electricity supply during the two upcoming solar eclipses (one in October, one in April), since solar power generation will diminish during those events. Does that sound like a fixed grid to you?
Battery storage is set to more than double by 2024. According to the Texas Tribune, "The decreasing cost of producing batteries and tax incentives through the federal Inflation Reduction Act are helping to make them more economical to build and operate." But ERCOT is now proposing ridiculous rules; "some in the industry have warned the regulations as currently proposed could make it more difficult for battery operators to function," according to a senior manager with Enel North America, a leading renewables company (cited in an article in the Express-News). ERCOT's current rule would prevent batteries from fully discharging; they'd need to "maintain a two-hour charge every hour." I'm no electrical expert (ask my husband), but a battery that is not allowed to fully discharge is a brick, not a battery.
Despite the grid's reliance on solar, wind, and battery power, "The Legislature excluded solar, wind and battery storage from property tax benefits passed through the Texas Jobs, Energy, Technology and Innovation Act in May. The new law provides 10-year reductions on school taxes to new business developments including oil and natural gas," according to the Texas Tribune. Does that make any sense? It does if you follow the money. If the Legislature were serious about fixing the grid instead of lining the pockets of their donors, they would have included solar, wind, and battery power in their bill.
Fortunately, the Bipartisan Infrastructure Law (which all Republican members of the Texas Congressional delegation voted against) will provide "$60.6 million from the federal government to help utilities strengthen infrastructure on the state's electricity grid. The U.S. Department of Energy announced that it will award the funds so that Texas' power grid might better withstand extreme weather events," according to the Texas Tribune.
For more information on the advocacy work of the Kendall County Democratic Party or information on how to get involved, visit www.kcdems.us or call our office at 830-331-1243.
Laura Bray is the Chair of the Kendall County Democratic Party.