by Laura Bray
for the "Progressive Views" column, Boerne Star, January 28, 2022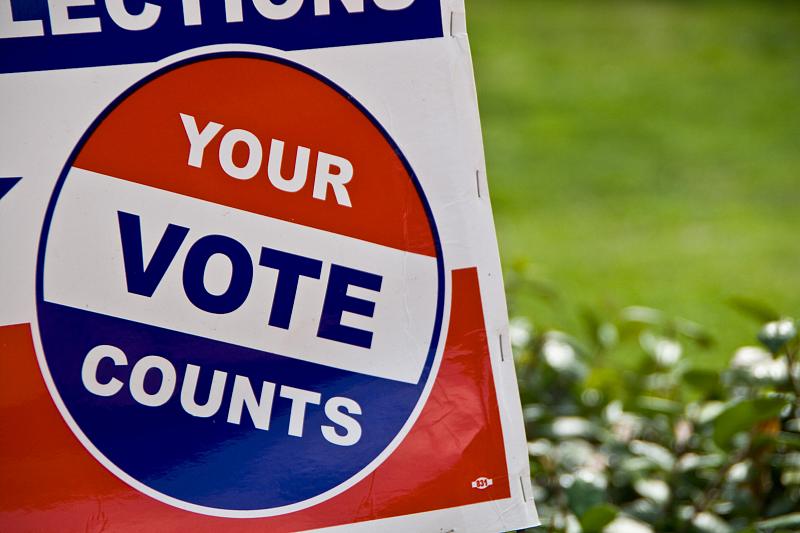 No doubt you've seen the flocks of campaign signs around town—a sure sign that an election is imminent. Both the Democratic and Republican Parties will hold Primary Elections on Tuesday, March 1. Early voting runs from February 14-25. Voters choose in which party's Primary they wish to vote; voters must choose one or the other. The choice you make in March has no impact on your choices in the November General Election. I explained "the basics" of a Texas Primary election in my column on December 31, which you can find archived on the Boerne Star website or on our website.
The Democrats have a strong slate of candidates running for all statewide offices, from Governor all the way through judicial races. You can find candidate profiles for all the contested races in the Democratic Primary at www.kcdems.us. Look for the "2022 Candidates" button at the top of the page. Each candidate's profile includes links to their website and social media accounts.
The League of Women Voters (LWV) hosts a non-partisan website, www.vote411.org, that lists all the candidates that will appear on your ballot. The candidate profiles include answers to questions the LWV poses to all candidates. Those profiles should be available soon on their website.
Per Texas law, the deadline to register to vote is Monday, January 31 (that's *this* Monday!). If you're registered elsewhere in Texas, you can update your address online; visit www.votetexas.gov to do so. If you've moved from out of state, you'll need to stop by the Kendall County Elections Office (KCEO) at 221 Fawn Valley Dr. in Boerne (just across from the BHS football stadium) to complete your registration. Make sure to stop by before 5:00pm on Monday (1/31), or you'll have to sit out the Primary. Unfortunately, Texas has no option for online voter registration, like 38 other states do.
Those who are eligible to vote by mail can now request an application to do so. Just call the KCEO at 830-331-8701. The last day to request such an application is Friday, February 18 (received, not postmarked). You may vote by mail if you are: 65 years of age or older; sick or disabled; out of the county on Election Day and during the period of Early Voting; or confined in jail, but eligible to vote. Make sure to fill out the application completely in order to lessen your chances of it being rejected. In February, a list of Ballots Voted by Mail received by the KCEO will be available online. You can use this list to make sure KCEO received your mail-in ballot.
The KCEO website also has useful information on Voter ID requirements and how the vote is secured.
Generic sample ballots are now available for both parties on the KCEO website.
Right after the March Primary is the next election—for local, non-partisan offices. Filing for that election opened this past Monday and runs through February 18. Your specific ballot will depend on your address, but races include: three City of Boerne City Council slots, some Fair Oaks Ranch City Council slots, some Boerne ISD slots, and some slots on the Cow Creek Groundwater Conservation District. Amendments to the Texas Constitution, passed during the three special legislative sessions last summer, will also appear (on everyone's ballot), as well as some local bond issues. You can find information on running for local elections in the "Candidate Information" section of the Texas Secretary of State Elections Division website. Information on filing for City of Boerne election can be found here.
We need all local Democrats to vote in the Democratic Primary, so we can field the strongest slate of candidates for the November mid-term election. We also need Democrats to run for local positions in the May election. Think about running yourself! Check out https://runforsomething.net/ for information on how to get started. For more information on voting or either election, call our office at 830-331-1243 or visit www.kcdems.us
Laura Bray is Chair of the Kendall County Democratic Party
Ready to get involved?
Learn more about upcoming opportunities to take action online and/or in our own community.