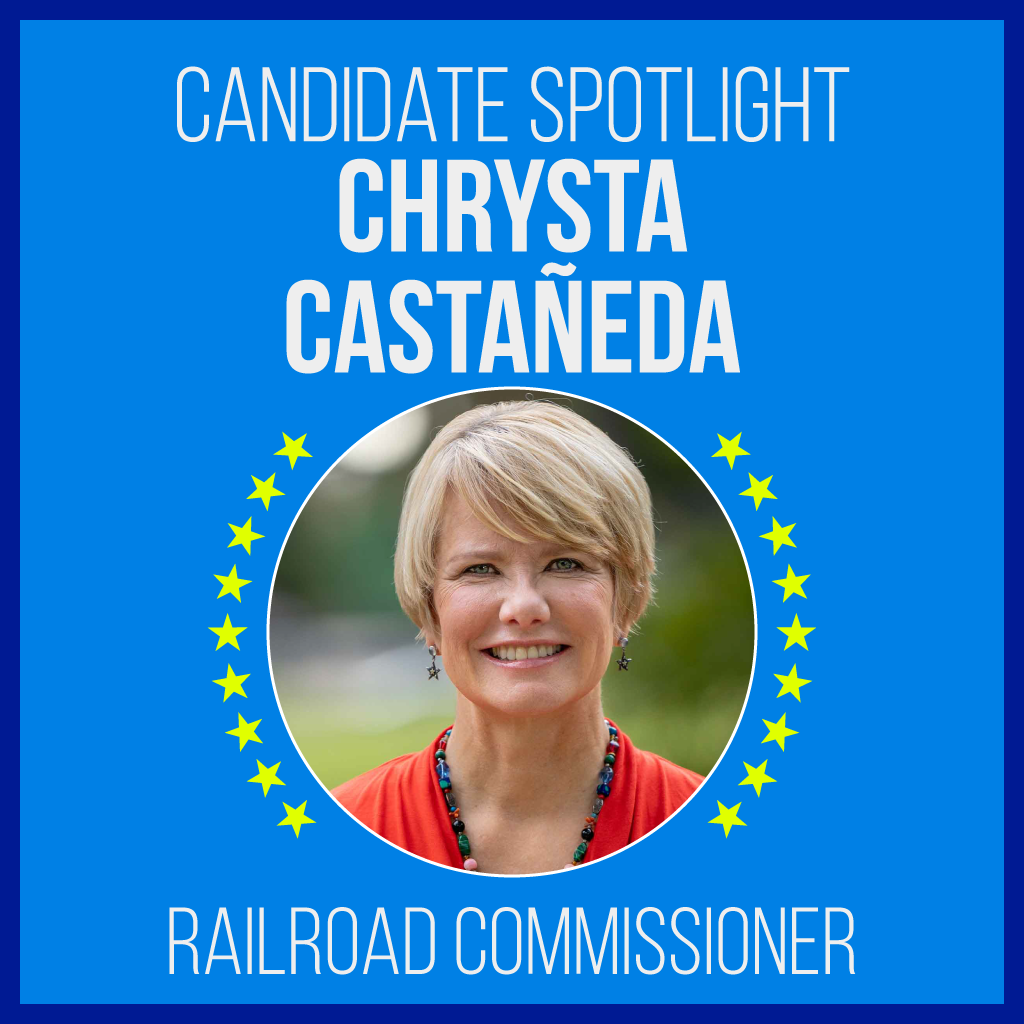 Running for: Texas Railroad Commissioner
Why is this office important?
The Railroad Commission of Texas is the state agency that regulates the oil and gas industry, pipeline safety, and surface coal and uranium mining. Despite its name, it ceased regulating railroads in 2005.
Currently, all three commissioners are Republicans (one is a former president of the Texas Conservative Coalition). The current incumbent was defeated in the Republican primary by a businessman with business interests in the oil and gas industry. Electing Chrysta will bring much-needed balance and deep oil and gas industry experience to the Railroad Commission of Texas.
Why we support Chrysta
As both an engineer and a lawyer, Chrysta Castañeda knows the law and knows that technology can help get us out of this mess. She has worked in the industry for over three decades, representing all sectors of the industry. She has the right experience and education to make the Railroad Commission a better place and improve the environment for all Texans.
Chrysta is an engineer, a lawyer, a community leader, and a mom. After receiving her degree in industrial engineering from Kansas State University, she earned her law degree from Southern Methodist University. As the founding partner of her law firm in Dallas, Chrysta focuses on oil and gas litigation.
"The Railroad Commission's number one job is to prevent waste and protect our natural resources. At this very minute, oil companies are lighting on fire enough energy to power the city of Houston, wasting natural gas and polluting our air. That doesn't make sense."

Stephanie Phillips
Learn more about Chrysta