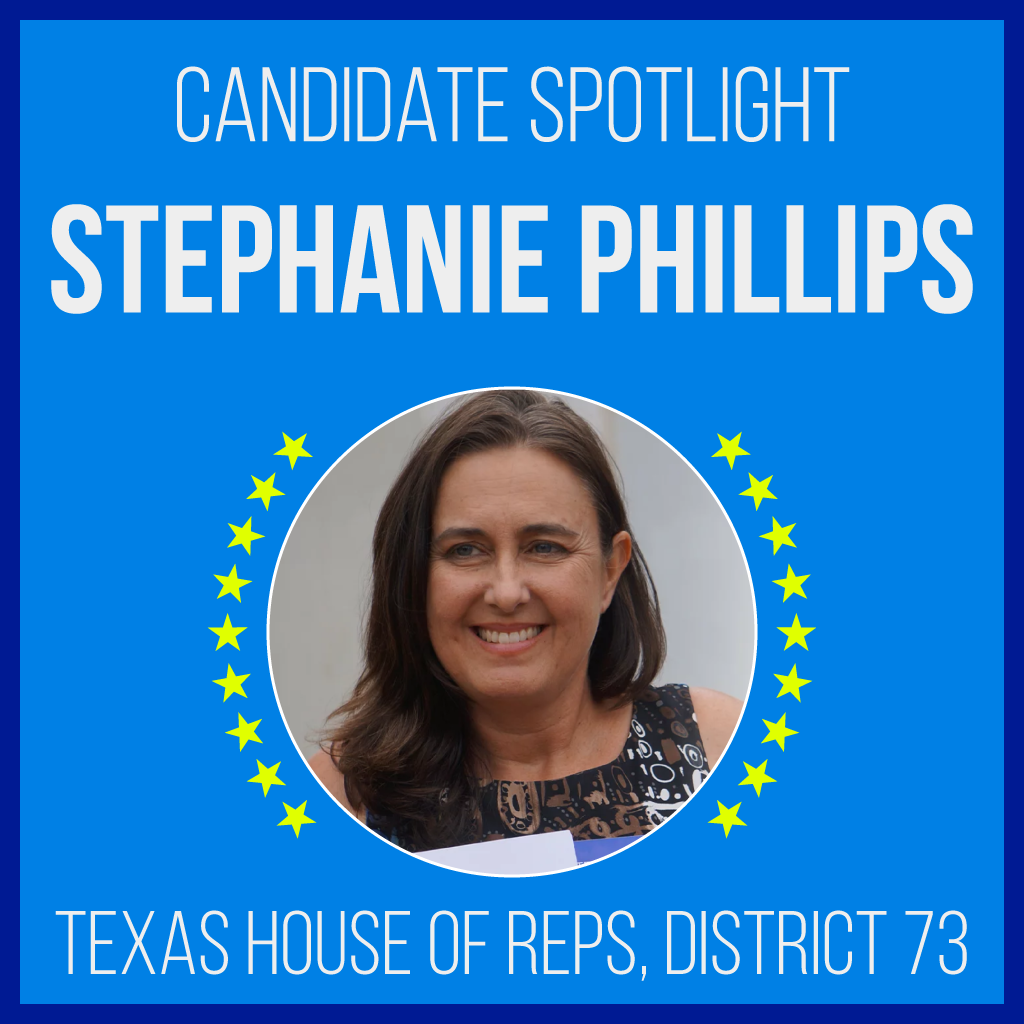 Running for: Texas House of Representatives, District 73
Why is this office important?
The Texas House of Representatives meets in odd-numbered years and passes laws that affect the daily lives of every Texan.
In recent years, the Legislature has actively worked to remove control from local cities and counties, instead concentrating that control in Austin. The HD73 incumbent has been an active participant in that effort. Kendall County deserves better representation, and Stephanie will provide it.
Why we support Stephanie
Stephanie Phillips believes in:
Quality public education with adequate funding and resources
Healthcare as a human right
Working to address climate change (already affecting the Hill Country), and
Legislation to grant authority to counties to implement common sense land-use rules.
The incumbent is an ultra-conservative who, among other things, promotes a drug with no proven effectiveness against COVID and wants to completely re-open bars and restaurants during the pandemic.
Stephanie is a teacher, an innovative small business owner, and a professional musician.
"I believe that we need checks and balances, fresh ideas and differences of opinion. I believe that a majority of Texans are fair-minded, compassionate, and ready for leaders who will listen and represent all the people of Texas and not corporate special interests."

Stephanie Phillips
Learn more about Stephanie