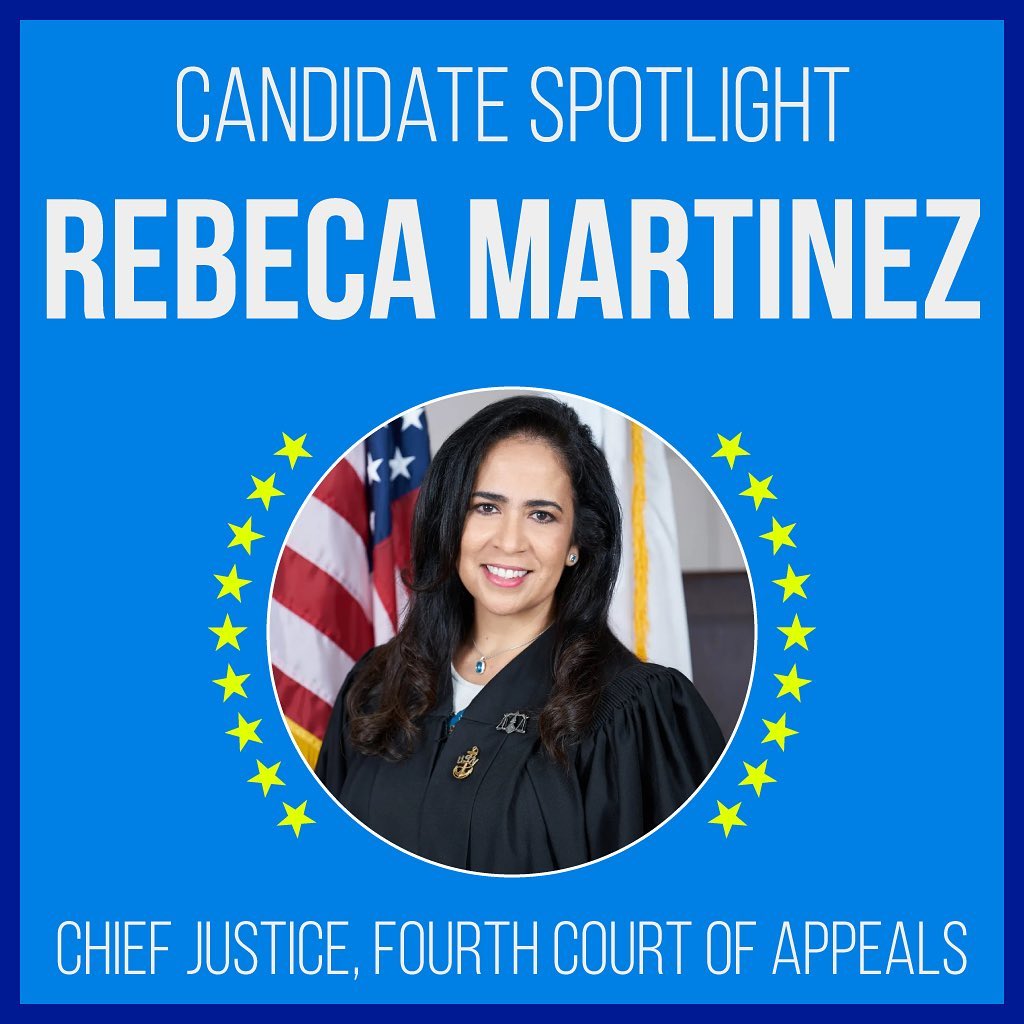 Running for: Chief Justice, Fourth Court of Appeals
Why is this office important?
The Fourth Court of Appeals is often the court of last resort for appeals from both civil and criminal proceedings from all trial courts within 32 counties in South Texas, from the Hill Country to the border. It is the largest appellate judicial district in Texas. It has seven justices.
Why we support Rebeca
Justice Martinez was first elected to the Fourth Court of Appeals in 2012 and is in her second six-year term as a Justice. Martinez earned distinction as a University Scholar at Southern Methodist University in Dallas. She received her law degree from Boston University School of Law in Boston, and upon graduation, was the honored recipient of the Faculty Award.
We need an experienced appellate jurist to serve as the next Chief Justice to best navigate through charted and uncharted territory. Justice Martinez has served effectively with two Chief Justices and nine sitting justices through four legislative sessions, has collaboratively overseen five fiscal court budgets, and written almost 1,000 opinions.
"The conscience of our community and the conduct of our leaders must elevate towards the 'We', before there is a more perfect union. We cannot secure the blessings of liberty, to ourselves and our posterity, until we establish JUSTICE."

Rebeca Martinez
Learn more about Rebeca