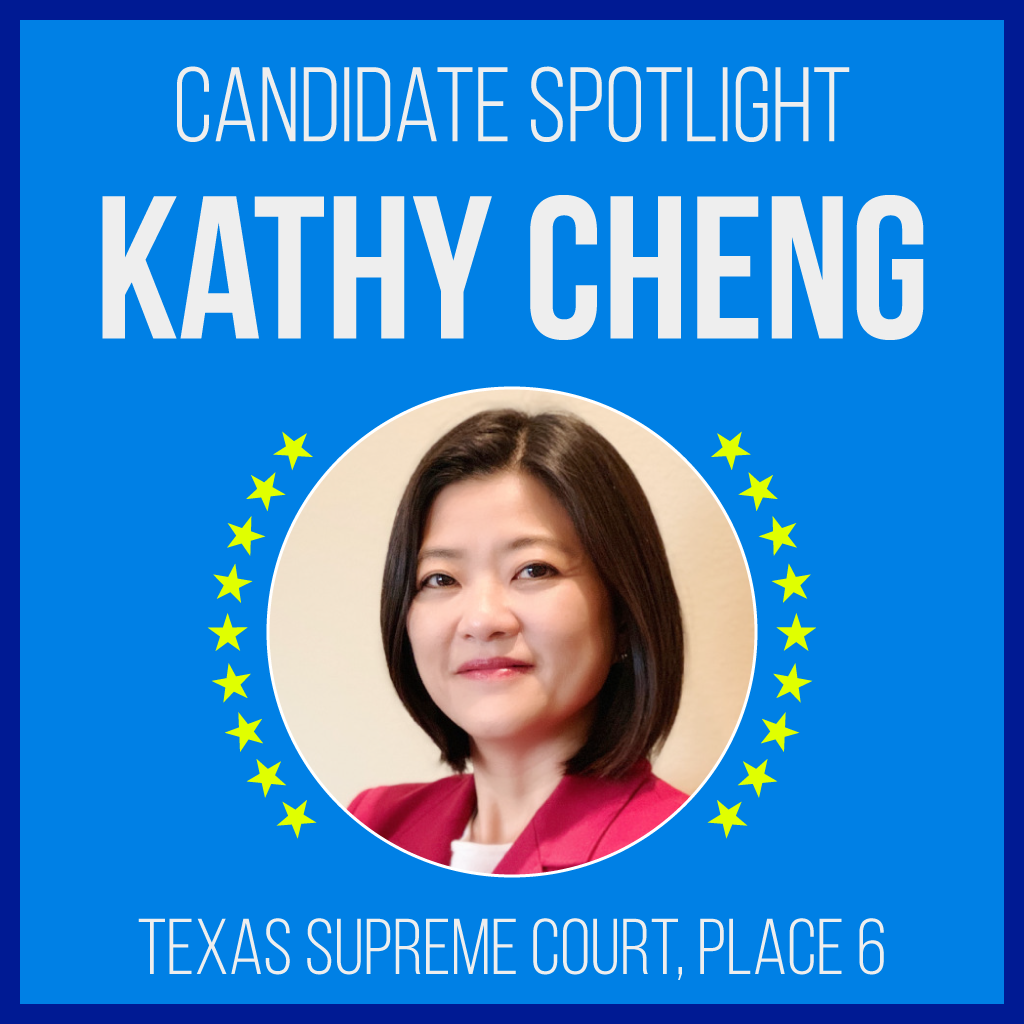 Running for: Texas Supreme Court, Place 6
Why is this office important?
The Texas Supreme Court is the court of last resort for all civil matters in Texas. The Court chooses which cases it will hear. (The Texas Court of Criminal Appeals is the appeals court for criminal matters.) The Texas Supreme Court has a Chief Justice and eight other justices, all elected statewide.
Currently, all judges on the Court are Republican (with one vacancy). We need Democratic judges on this Court to ensure the fair and equitable application of justice.
Why we support Kathy
Kathy Cheng received her JD from South Texas College of Law in Houston and is licensed in Texas and New York. Her areas of practice include complex commercial litigation, family law, probate, tax, and real estate. She is a former adjudication officer for the City of Houston and a proud mother of three children.
"I am running to restore integrity and justice by making sure every Texan's voice is heard and receives justice in Texas courts."

Kathy Cheng
Learn more about Kathy