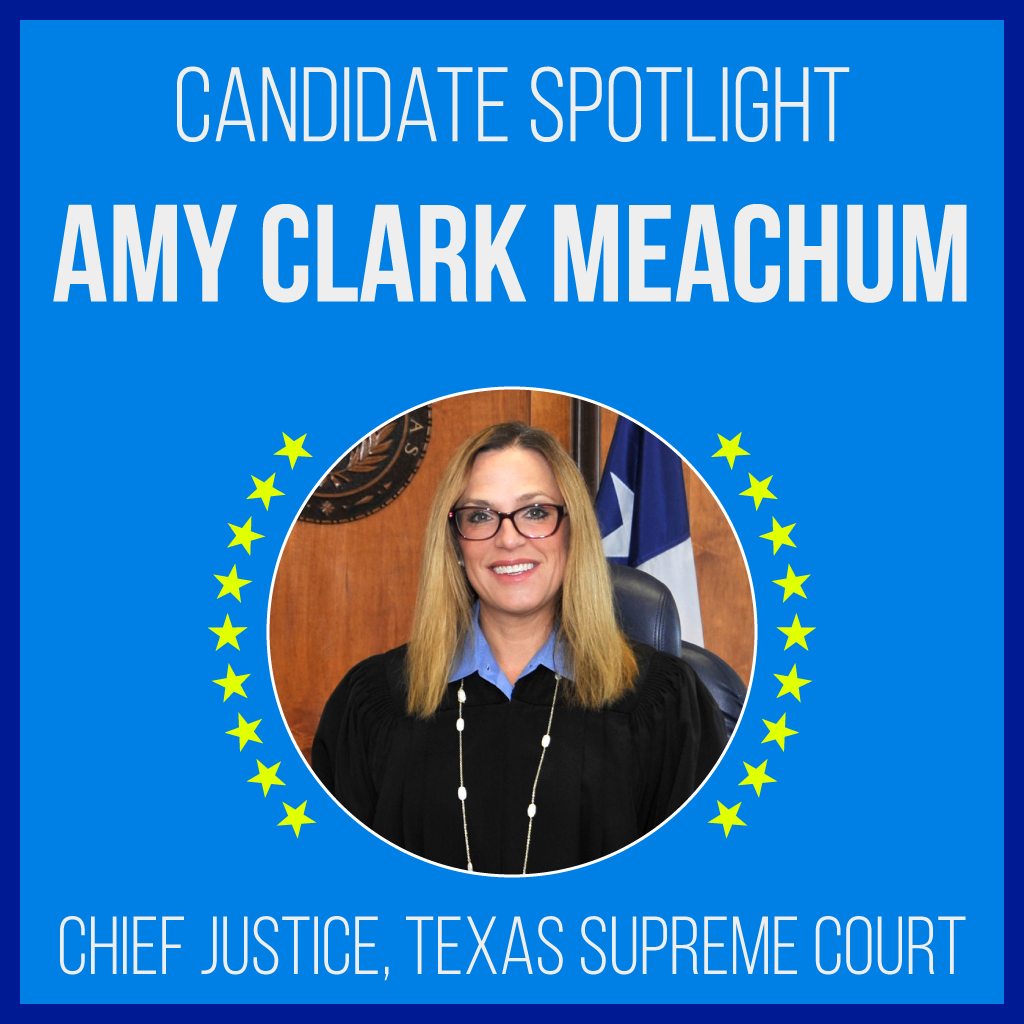 Running for: Chief Justice, Texas Supreme Court
Why is this office important?
The Texas Supreme Court is the court of last resort for all civil matters in Texas. The Court chooses which cases it will hear. (The Texas Court of Criminal Appeals is the appeals court for criminal matters.)
The Texas Supreme Court has a Chief Justice and eight other justices, all elected statewide. Currently, all judges on the Court are Republican (with one vacancy). We need Democratic judges on this Court to ensure the fair and equitable application of justice.
Why we support Amy
Judge Meachum has been the presiding judge of the 201st District Court of Travis County since January 2011. She is the judicial liaison for the Administrative and Public Law Council for the State Bar of Texas. She believes that "Texans want to elect judges with integrity and common sense who will interpret the law fairly."
Judge Meachum grew up in Lorena and attended Southern Methodist University, where she graduated magna cum laude with degrees in both political science and journalism. She then attended the University of Texas School of Law, where she was a member of the prestigious Texas Law Review and graduated with honors in 2000. She and her husband Kurt have three children. They live in Northwest Austin.
"All Texans should have access to essential legal services. Access to justice is a top priority of mine, and one of the cornerstones of a fair and just society, especially during COVID. The current Court is considering a $1.2 million cut to legal aid, but rising evictions, layoffs and domestic violence cases are creating a more urgent need for legal services – not less."

Amy Clark Meachum
Learn more about Amy