by Laura Bray
for the "Progressive Views" column, Boerne Star, March 11, 2022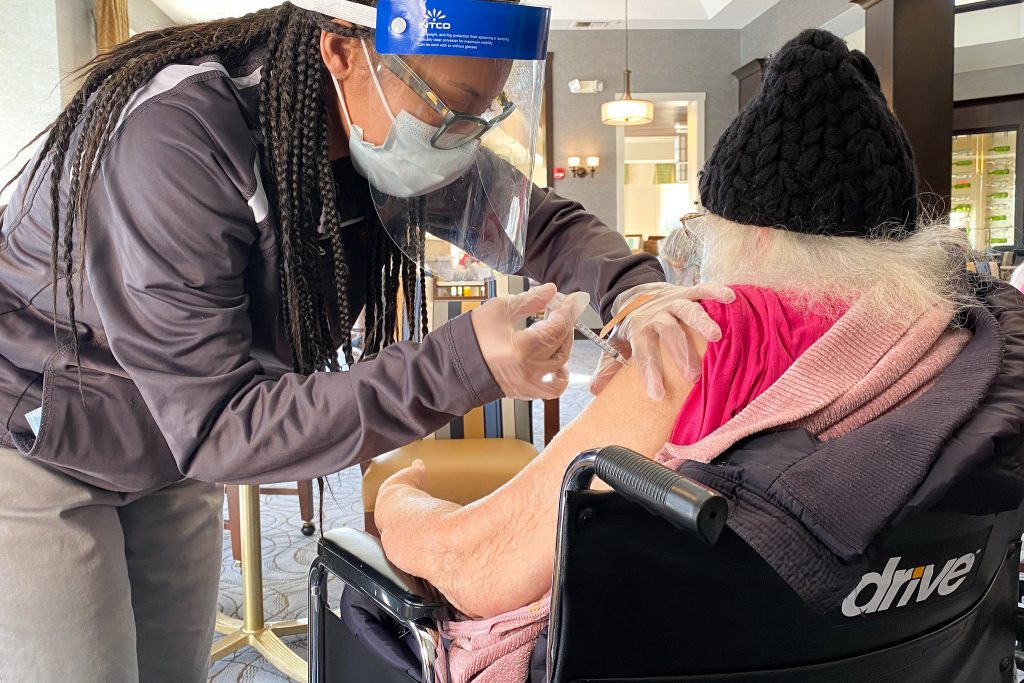 First of all: the Kendall County Democratic Party conveys its heartiest "thank you" to Elections Administrator Staci Decker and the hard-working staff of the Kendall County Elections Office. Due to their diligence, the March 1 primary ran smoothly for both parties, and most importantly, for voters. We have one of the best Elections Departments in the state, and the constant commitment to excellence by Staci and her staff really shows. Thank you! Be sure to mark your calendars for the local election on Saturday, May 7 (early voting from April 25-May 3), and the Primary Runoff election for both Democrats and Republicans on Tuesday, May 24 (early voting from May 16-20).
Recently, the White House announced the Biden Administration's "National COVID-19 Preparedness Plan." This plan will enable America to move forward safely, sustaining and building on the progress we've made over the past 13 months. The plan lays out the roadmap to help us fight COVID-19 in the future as we begin to get back to our more normal routines. We look to a future when Americans no longer fear lockdowns, shutdowns, and our kids not going to school.
The plan's primary goal is protecting against and treating COVID-19. America has weathered the current Omicron variant wave with minimal disruption – schools and businesses largely remained open. As the country emerges from the Omicron wave, our path forward relies on maintaining and continually enhancing the numerous tools we now have to protect ourselves and our loved ones – from vaccines, to tests, to treatments, to masks, and more.
The Administration has put vaccines at the center of our COVID-19 response because vaccines are the best tool we have to prevent hospitalization and death. We stood up the largest free vaccination program in our country's history. As a result, today, the vast majority of Americans have the protection of a vaccine – with 215 million Americans fully vaccinated, and an estimated two-thirds of eligible adults having received their booster shot. Vaccinated and boosted people are 41 times less like to die of COVID-19 than unvaccinated individuals. And America's unprecedented vaccination campaign has saved lives: a December 2021 estimate suggested that vaccines saved over 1 million American lives and successfully prevented over 10 million hospitalizations.
The Administration has also expedited the development, manufacturing, and procurement of COVID-19 treatments, building a diverse medicine cabinet filled with more treatments now than at any point in the pandemic.
The nation's testing supply has increased dramatically. In January 2021, there were no rapid, at-home tests on the market available to Americans; during January 2022, there were more than 480 million at-home tests available to Americans on top of all other testing options. And we stood up COVIDtests.gov so Americans could order tests that shipped directly to their homes — for free. Private insurance and Medicaid now cover rapid at-home tests for free, and Medicare will fully cover these at-home tests starting this spring.
The path forward in the fight against COVID-19 is clear: we must maintain and continually enhance the tools we have to protect against and treat COVID-19. The Administration looks forward to working with Congress to ensure that we have the resources to do just that.
Because we have these tools, we can begin to get back to our more normal routines safely and the use of public health mitigation measures like masking can be less frequent. The Centers for Disease Control and Prevention has updated its framework for recommendations on preventive measures like masking, so masks are recommended when and where they matter the most and Americans will be wearing masks less often.
Make no mistake, as America moves forward we will leave no one behind. Equity will remain at the very center of our path forward in the fight against COVID-19. And we will be there to support Americans with the long-term impacts of COVID-19, including people experiencing Long COVID or mental and behavioral health challenges; as well as families suffering from the tragedy of losing someone they loved.
The plan's other components include: preparing for new variants, preventing economic and educational shutdowns, and continuing to vaccinate the world.
For more information on the upcoming elections or to get involved, call our office at 830-331-1243 or visit www.kcdems.us (The White House Communications Dept. contributed to this article.)
Laura Bray is Chair of the Kendall County Democratic Party.
Ready to get involved?
Learn more about upcoming opportunities to take action online and/or in our own community.