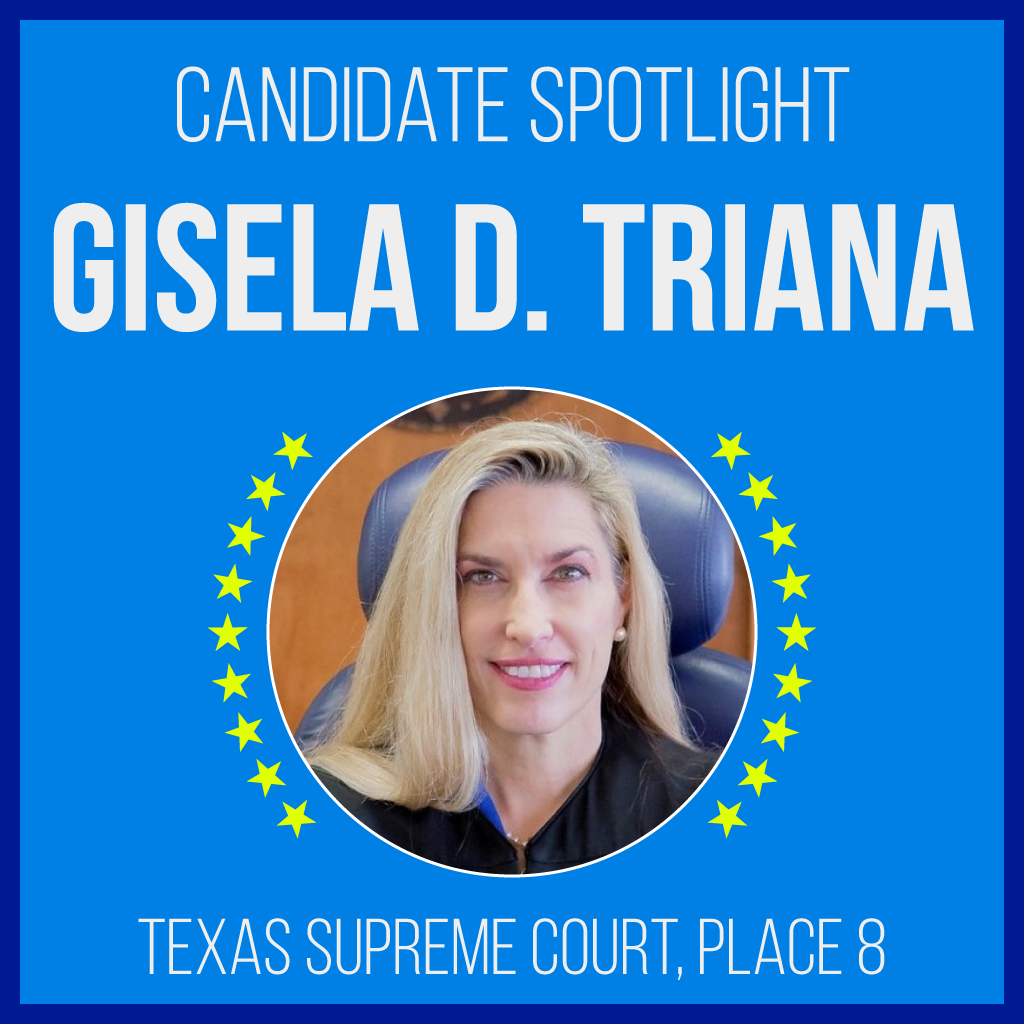 Running for: Texas Supreme Court, Place 8
Why is this office important?
The Texas Supreme Court is the court of last resort for all civil matters in Texas. The Court chooses which cases it will hear. (The Texas Court of Criminal Appeals is the appeals court for criminal matters.) The Texas Supreme Court has a Chief Justice and eight other justices, all elected statewide.
Currently, all judges on the Court are Republican (with one vacancy). We need Democratic judges on this Court to ensure the fair and equitable application of justice.
Why we support Gisela
Justice Gisela Triana has over 24 years of experience on the judicial bench. As a Justice on the Third Court of Appeals, Justice Triana helps resolve complex legal matters that reach the Third Court from multiple areas. Before serving on the Appellate Court, Justice Triana served on every level of the Texas trial courts. Her exceptional experience makes her uniquely qualified to bring fairness and balance to the Texas Supreme Court.
"This court is sorely lacking in balance… We need a Court that guarantees a level playing field; that does not put special interests ahead of everyday Texans in crucial issues like health care, a clean environment, social justice, and the need for honest economic dealing."

Gisela D. Triana
Learn more about Gisela