by Kevin Henning, KCDP Chair
for the KCDP weekly newsletter, December 15, 2019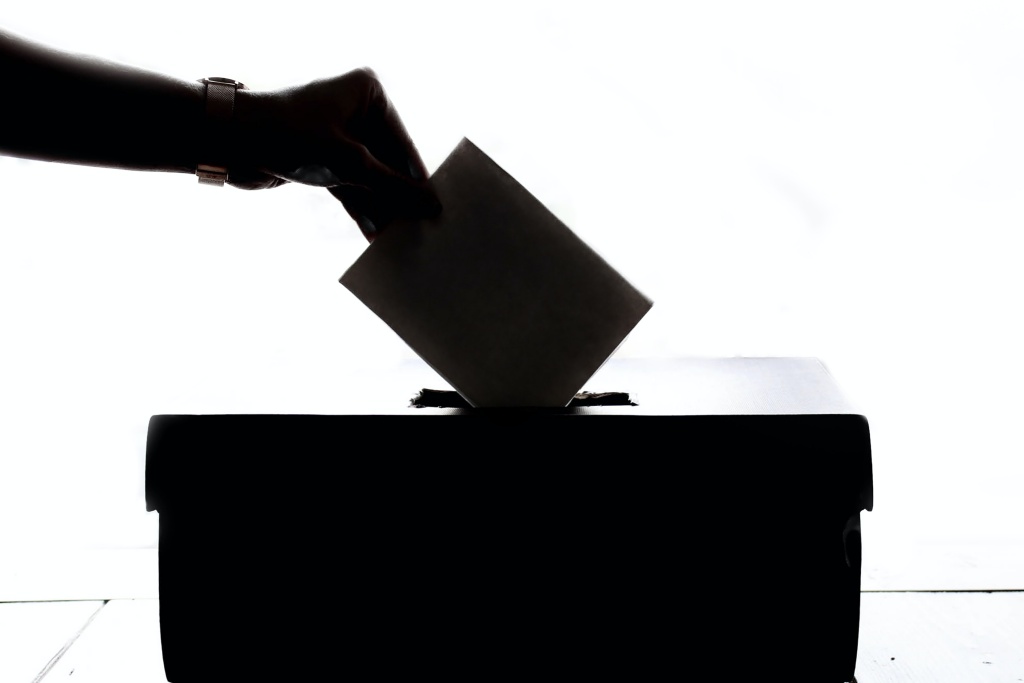 Calling all poll workers!
The Kendall County Democratic Party needs folks to work at the polls in our upcoming elections. Our next election is the Democratic Primary which will be held on Tuesday March 3, 2020.
I have worked elections for a number of years and find it interesting, challenging and always rewarding. While no one does it for the pay, it is being increased from $8 per hour for everyone to $12 per hour for Judges and Alternate Judges and $10 per hour for clerks. You must be 18 years or older and a registered voter in Kendall County to be eligible to work. Duties include but are not limited to: qualifying the voter, assisting voters with voting process, assisting and/or managing the opening and closing of the election polls, and be able to work on Election Day from 6:00 a.m. until approximately 8:00 p.m.
This function is vital to insure the integrity of our voting operations. We must have an equal number of workers as the Republicans, so please step up and sign up.
If you are interested, please contact our Elections Office:
Kendall County Elections Office
221 Fawn Valley Drive, Suite 100
Boerne, Texas 78006
Phone: (830) 331-8701
Email: elections@co.kendall.tx.us
On another note: The Boerne Star
I want to say a few words about the article that appeared recently in the local newspaper, the Star. While factually accurate, it showed that Editor Domke is pandering to the Right. He was given some excellent comments that he didn't bother to print. It is the norm, not the exception, for us not to have candidates given the overwhelming Republican majority in the county. Four folks considered running but given the odds and expense, they chose to stay out of the race.
We must change this by 2022 when there will be many more local offices up for election.
In my view the Star is basically the Fox News of Kendall County and we, as the Kendall County Democratic Party, are the victims of our growth and success. The Repressive Republicans are lashing out at this progress. It is interesting to see them stop publishing many of our pictures and stories right after we opened our fulltime office. The Star readership and advertisers are still mostly Republicans, no doubt the Star is getting significant pressure to tout the Republican side. Look at all the pictures of Biedermann in recent issues. Stephanie Phillips, running for Texas House 73 against him, is really our only local candidate and we need to be a force in her campaign.
We have a great story and will be working hard to realize our objectives. We want to make Kendall County, our State, our Nation and the World a better place. It will take time and effort to change attitudes. The prejudice shown against Democrats is significant here. We have lots to do to change that and dwelling on the Star serves little purpose.
Our focus is to get a TX-21 Democratic US Congressperson, a Democratic District 5 State School Board Rep and 9 new Dems in the Texas House! We also must do our part to get rid of Trump and Cornyn.
Get ready to work in 2020. Ideas are always welcome but remember you need to step up to see them implemented.
Thank you and have a great Holiday Season and a Wonderful New Year!
This week's newsletter
Read more about how impeachment works, our new office, and more!
Subscribe to our newsletter
News from the Kendall County Democratic Party in your inbox every week