by Kevin Henning, KCDP Chair
for the KCDP weekly newsletter, May 3, 2020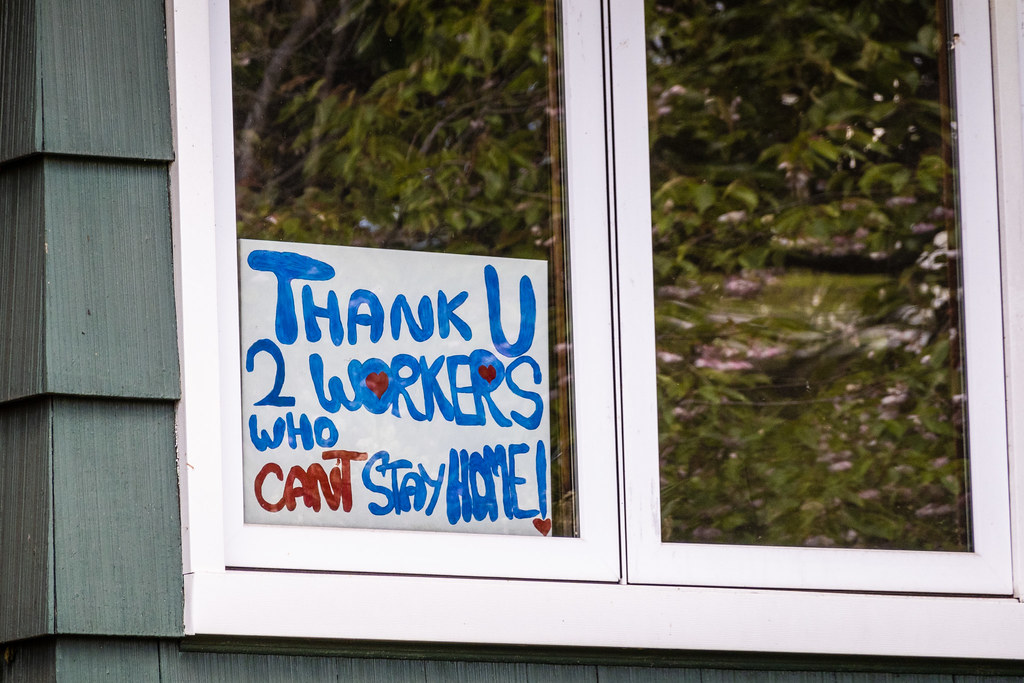 Our theme this week is "time for some fun" as we all continue to cope with our changed circumstances. I certainly feel lucky to have my health and to not be suffering the economic and health hardship so many folks are enduring. We continue to urge support of Hill Country Family Services and ask that if you can to please help them with a donation.
I'm sure all of you have a story about your time sequestered at home with kids, pets and family.
Our dog has been very confused with my wife and I around so much. The normal routine is that we walk early in the morning, then he eats and takes a nap. Often, Sandy and I are both gone when he wakes up and who knows what he does to occupy himself. We have a dog door so he can pop outside to stalk squirrels and such. Now we are there all the time when he wakes up and it doesn't take long before he comes over to me. Usually I am pounding away on the computer. He sits, pulls his ears back, open his eyes wide and stares intently, as if to say okay it's time to play. If I don't respond, before long I hear little squeals of impatience. If I persist in ignoring him, he will eventually head outside but usually I can't resist and we both head out for a play session.
I cannot vouch for the authenticity of this next story other than it did come from a friend in Canada.
A singer friend in Canada related this story to me. Often he sings at funerals and was recently asked by a funeral director to play and sing at a graveside service in the country He got lost. and finally arrived an hour late and saw that the funeral party had evidently gone and the hearse was nowhere in sight. There were only the diggers and crew left and they were eating lunch. He went to the side of the grave and looked down and the vault lid was already in place. He didn't know what else to do, so he started to play. The workers put down their lunches and began to gather around. He played his heart out.
As he sang and played "Amazing Grace", the workers began to weep. When he finished, he packed up his guitar and started for his car. Though his head hung low, his heart was full. As he opened the door to his car, he heard one of the workers say, "I've never seen nothin' like that before and I've been putting in septic tanks for twenty years."
A Few Updates
The Democratic Party Runoff Election is now scheduled for July 14, 2020.
T he Texas Democratic Party (TDP) has taken legal action to clarify and expand the use of vote by mail for individuals who fear contracting Covid 19 at a polling place. We have prevailed in the first phase of the legal effort but Attorney General Paxton is challenging this order and there is no definitive answer yet. Late last week, Paxton issued a warning to County officials not to jump the gun and start implying that vote by mail will be expanded. This was in response to a notice published by the Harris County (Houston) Election Office saying that vote by mail would be expanded based on the initial ruling. So, no conclusion yet just lots of wrangling.
It would sure be good to know the result sooner than later so our Election Administrator, Staci Decker can complete her plans. Regardless of the results of the lawsuits there will still need to be in person early voting and election day voting. We are doing all we can to encourage folks to go the mail-in route if they can. The number of polling locations will be reduced. This is normal for a runoff but has the added benefit of reducing the number of poll workers needed.
One thing for sure, anyone over 65 can vote by mail in Texas.
If you are at all concerned about voting in person in July and are not already doing vote by mail, you should request a mail-in ballot.
There are a number of ways to request a mail-in ballot. Here's an easy link that lets you prepare a letter requesting a ballot: Vote By Mail or you can call the Kendall Co. Elections office and request an application for Ballot by Mail at 830-331-8701. The Election office will be happy to help you with any questions that you may have.
Here are some important dates to note:
Monday, June 15, 2020 – Last day to Register to Vote
Friday, July 3, 2020 – Last day to apply for ballot by mail (Received, not postmarked)
Monday, July 6, 2020 – First day of Early Voting
Friday, July 10, 2020 – Last day of Early Voting
Tuesday, July 14, 2020 – Election Day
Kendall County Covid Update
Starting May 1, 2020 Kendall County has begun a reopening process that hopefully will be successful and also keep the virus from spreading. No doubt we will see. Basically, in-store retail services, dine-in restaurant services, movie theaters, shopping malls, and museums and libraries may operate at up to 50 percent of the total listed occupancy. This Link will get you to the detailed order setting out what is allowed.
Until we can be together again, please stay safe and please stay engaged. Thank you all for your support of the KCDP.
This week's newsletter
Learn more about lots of ways to stay involved from home, and much more!
Subscribe to our newsletter
News from the Kendall County Democratic Party in your inbox every week