by Susan Dollar, President of Boerne Area Democrats
for the "Progressive Views" column, Boerne Star, February 14, 2020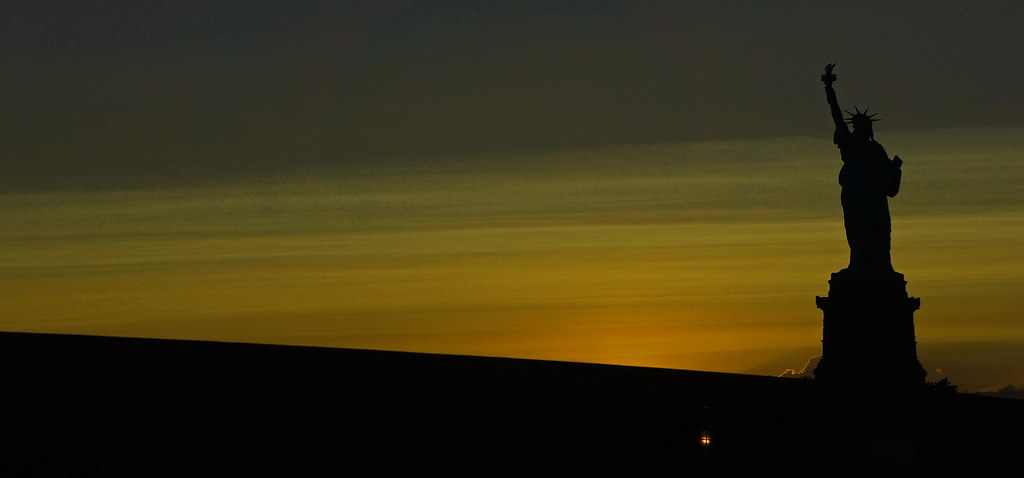 In a recent "Letter to the Editor," Sue Willoughby applauds the actions of Governor Abbott regarding his recent stance on immigration. Ms. Willoughby is confusing the terms "immigrant" and "refugee." She states that thousands of "refugees" are appearing at Texas border towns; this must refer to "undocumented immigrants" — persons who are foreign-born and who have no legal right to be or remain in the United States.
There is a huge, significant difference between refugees and immigrants. The devastating decision by President Trump to severely limit the number of refugees in 2020 reflects an ongoing confusion between illegal immigration/border security and the American refugee resettlement program—which entails by far the most stringent vetting process in the world.
Who are refugees to the US?
Under U.S. law, a "refugee" is a person who is unable or unwilling to return to his or her home country because of a "well-founded fear of persecution" due to race, membership in a particular social group, political opinion, religion, or national origin. For Fiscal Year (FY) 2019, the ceiling for refugees from all countries was set at an all-time low of 30,000, down from the previous all-time low of 45,000 set in FY 2018 — although the number of refugees admitted in 2018 was only half of that number (22,415). In FY 2018, the largest number of new refugee arrivals settled in Texas (1,697), followed by Washington (1,552), Ohio (1,405), California (1,368), New York (1,281), and Arizona (1,000).
Ms. Willoughby attacks the Catholic Charities for their spending on refugee resettlement and refers to them as "essentially a taxpayer funded welfare state." In reality, the federal Office of Refugee Resettlement (ORR) program, under the U.S. Department of Health & Human Services, receives an appropriation from Congress each year specifically for refugee resettlement programs. Those programs then appropriate the federal funds to their partnering agencies, including the United States Conference of Catholic Bishops (USCCB), which is the largest of the nine national voluntary agencies that have a Cooperative Agreement with the Department of Health & Human Services. The USCCB received $48,482,684 in government contracts and grants for refugee resettlement programs in 2018.
That federal resettlement assistance is then provided primarily through the state-administered Reception & Placement (R&P) programs. The R&P program supplies resettlement agencies a one-time sum per refugee to finance their first 30-90 days in the U.S. In her letter, Ms. Willoughby questioned what the refugee programs cost "our homeless population" and the answer is "nothing." This federal funding is limited to use solely on the refugee admissions program and is not allowed to be spent on the many federal programs meant to alleviate homelessness.
The state programs provide resettlement services to newly arrived refugees, including housing, basic necessities, assistance with core services (including employment services), English as a second language, applications for benefits, a social security card, health screening, and community orientations.
Vetting, screening, application
Before a refugee is eligible to obtain these R&P services, they go through an arduous and very time-consuming vetting process that can take up to 24 months. Refugees that apply for resettlement must first have their cases referred by U.S. embassies and the United Nations, which are then referred to the United States Citizenship and Immigration Services. Several rounds of background checks, screenings and interviews are required. After an initial screening by the UN Refugee Agency, the Resettlement Support Centers (RSCs) located around the world collect applicants' biographic and other information. After the State Department preliminarily approves an application to begin the resettlement process, they are reviewed by officers from U.S. Citizenship and Immigration Services (USCIS) in the Department of Homeland Security (DHS), as well as ongoing vetting by a variety of intelligence agencies (including the FBI, CIA, and others). USCIS also conducts an in-person interview with each refugee applicant before deciding whether to approve him or her for resettlement in the U.S. All USCIS-approved refugees then undergo health screening to prevent those with contagious diseases from entering the U.S.
Most refugees undergo also a cultural orientation course prior their arrival. Before refugees arrive, it is established where in the United States they will initially live and which refugee resettlement agency will help orient them to life in the United States. I'll share more information next week about what happens to refugees once they arrive in the U.S.
Read more about refugees and immigration